Former Coal Miner Takes to the Highway

Editor's note: The "DOL Working for You" series highlights the Labor Department's programs in action. View other blog posts in the series here.
Just like the song, life is (now) a highway for Ricky Stover, thanks to his new job. Every day, the 29-year-old Florida native navigates the highways of West Virginia on assignments. It's an opportunity he loves, and also one that might not have seemed possible a little more than a year ago.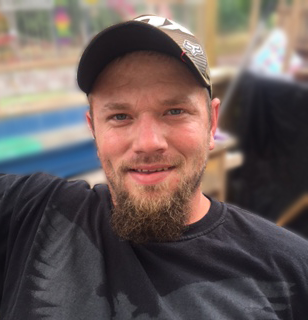 After working for 10 years in the coal industry, Ricky was laid off from his job in 2014 at Hanover Resources, a West Virginia coal mine. At a loss for what to do, he attended a job fair where he learned about the United Mine Worker Career Center Inc. in Beckley, West Virginia. The center assists unemployed coal miners with help from a
grant
provided by the department's Employment and Training Administration. After contacting the center, Ricky registered and was assigned a case manager, Teresa Webb, who he said did everything possible to make his career transition go smoothly. "Any time I had a question or needed anything, she was right there." With her help, it wasn't long before the former coal miner was able to enroll in a 160-hour Commercial Driver License training program at the Pittsburgh Institute of Aeronautics in Dunbar, West Virginia. He also received help to cover the cost of the program's tuition. Ricky said he has always had an interest in commercial driving because of the job security he saw in the field. "People always need things transported," he said. Ricky completed the training in four weeks and then immediately began his job search after obtaining his license. His initiative paid off when he secured a position within two months with the West Virginia Division of Highways as a transportation worker. Without the help from the career center and the tuition assistance, Ricky doesn't think he would have been able to obtain his CDL. Today, he says he is "happy to work in a position that provides a chance to save for retirement and has benefits for my family."
If you're out of work and in need of assistance, there are federal resources available in your community. To get started, visit www.dol.gov/FindYourPath.