Have a Safe Independence Day! OSHA's Tips for Working with Fireworks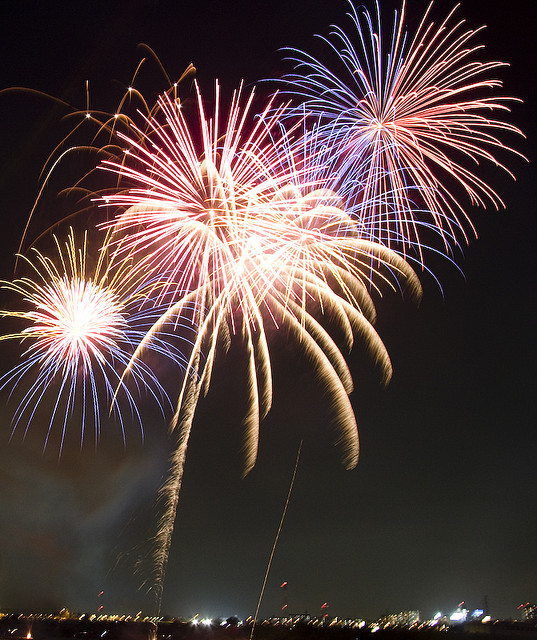 As we plan to celebrate the 4th of July with fireworks and festivities, it's important that we are also mindful of the safety of workers who handle them. At the Occupational Safety and Health Administration, we urge the fireworks and pyrotechnics industry to be especially vigilant in protecting workers from these hazards over the holiday.
Just last summer, one worker was killed and another critically injured at a fireworks storage facility in Kansas when a gas-powered forklift carrying pallets of fireworks caused an explosion and fire. But this tragedy could have been prevented. OSHA has guidance to help employers protect workers who handle fireworks so they can enjoy this holiday as much as the rest of us.
Here are five tips each for protecting workers displaying and selling fireworks. For workers displaying fireworks, employers should:
Make sure workers are properly trained and have necessary protective gear and clothing.
Obtain required licenses, permits and inspections and maintain site security and communications.
Properly install mortar boxes, racks and drums and prohibit accidental ignition sources.
Ensure fireworks are handled carefully and keep workers away from loaded mortars.
Make sure fireworks are dry and in good condition and that cartons are kept closed.
For workers selling fireworks, employers should:
Make sure that employees know exit routes and alarm procedures and that all exits are clear and accessible.
Ensure constant view of fireworks and remove and dispose of damaged fireworks.
Make sure employees know fire extinguisher location and operation.
Promptly remove loose pyrotechnic powder.
Use only non-sparking tools (no vacuum cleaners) and prohibit smoking within 50 feet.
For more information on fireworks safety, check out OSHA's pyrotechnics Web page, including a video demonstrating best practices for retail and manufacturers. Everyone deserves to have a safe and happy Independence Day! So let's ensure our celebrations don't end in tragedy by prioritizing safety this weekend, especially for the workers who make the stunning fireworks displays we so enjoy possible.
Mandy Edens is the director of OSHA's Directorate of Technical Support and Emergency Management.