Former Trucker Gets Back in the Driver's Seat

Editor's note: The "DOL Working for You" series highlights the Labor Department's programs in action. View other blog posts in the series here.
Former truck driver Ava LeJeune is used to keeping good records. The routine she established of logging work hours during her 17-year trucking career proved useful when investigators from the U.S. Labor Department's
Wage and Hour Division
determined that the Boulder Motel in Durant, Oklahoma, owed back wages to her and four other homeless individuals who worked there in exchange for a place to live. Ava's resilience is impressive, despite all she has been through. "My mother is a retired police officer and she taught us to survive," said the 56-year-old.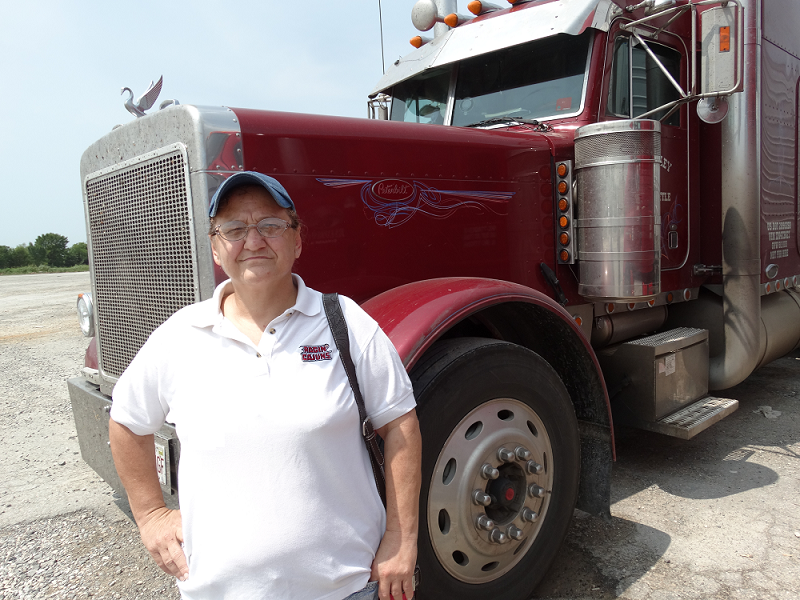 In 2013, Ava, a south Louisiana native who stands just 5 feet tall, moved to Durant with plans to marry her fiancé. But, in a sad turn of events, her fiancé died just three months before their wedding. Ava found herself in a dark place that only got darker when she had to stop driving due to health related issues. She had no place to live and no one to turn to. With no job, no family, no friends and no place to sleep, Ava sought help from the community.
Big 5 Community Services
helped by providing a voucher for one night's stay at the Boulder Motel. But one night was not enough, so when the hotel owner offered Ava free boarding in exchange for working in the hotel, she accepted. She was thankful for a place to sleep but was still without money for food or personal items. The only way she survived was through the help of a local food bank. Ava knew she needed to be more self-reliant and knew there was something wrong with the way she was being paid by the hotel. Ava also knew her rights as a worker. "I knew what
minimum wage
was, and I knew I wasn't making it," she said. So she confronted her employer, but nothing changed. Not giving up, Ava turned to the Oklahoma Department of Labor for help. They cited the employer, and recognizing there were other concerns, contacted the federal Department of Labor. Once on the scene, the Wage and Hour Division conducted an investigation that found the Boulder Motel had failed to meet the minimum wage provisions of the
Fair Labor Standards Act
. Thanks in part to Ava's careful recordkeeping, the division recovered $18,210 in back pay for all five employees. Ava received about $2,000 – wages she had earned and desperately needed. With her recovered back wages and assistance provided by
Oklahoma Vocational Rehabilitation Services
, Ava found a place to live and was able to get the medical treatment she needed. Since then, Ava has taken advantage of job training and hopes to get back on the road as a truck driver. She says her first trip will be to see her 81-year-old mom, and then she plans to earn her living behind the wheel on the great open highways. Ava is just one of the many people who can say they have received a fair day's pay for a fair day's work, thanks to the Department of Labor.
Not sure what your next career move is? Click here to get started. Or if you are concerned about your company's pay practices, learn more on Wage and Hour Division's website or by calling 1-866-4-US-WAGE (1-866-487-9243).
Michael D. Speer is the director of the Wage and Hour Division's Oklahoma City District Office.