'Find That Strength, Dig Deep': A Job Corps Story

"I was a student at Cassadaga Job Corps throughout 2002. I just wanted to send a letter to thank the staff and professionals at Job Corps for many words of encouragement and motivation during those difficult times for me… (and) to say to all your students that they can do it, or as President Obama has so famously said many times, 'Yes you can.'"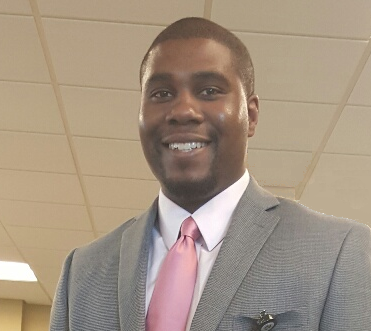 Those are the words of Levino Johnson, who recently felt compelled to write a letter to students at the
Cassadaga Job Corps Center
in southwestern New York about how his experiences there motivated him to grow and excel at work and in life. "My story is one that fits many of the students and young adults that are at Job Corps today," he said. By sharing it, he hopes to help motivate current students. Levino describes a difficult early life, including his mother's addiction to drugs, a distant relationship with his father, a year spent in state-run foster care, and failing the 3rd and 5
th
 grades. Family problems led his father to pull him from high school. "I'm not going to lie; at times, I felt like just giving up on life," Levino shared. "I felt as though nobody cared about me or about the many emotions that engulfed me on a daily basis." But after years of struggling, his father intervened in one positive and important way. He enrolled his son in Job Corps, where Levino thrived. Thanks to Job Corps, he earned his GED and completed a certificate in the electrical trades. After graduation, Levino joined the Army, serving a total of 12 years in Iraq, Afghanistan and South Korea. He was honorably discharged after an injury in Iraq. Despite back-to-back combat deployments during his service, he found the motivation to obtain a bachelor's degree.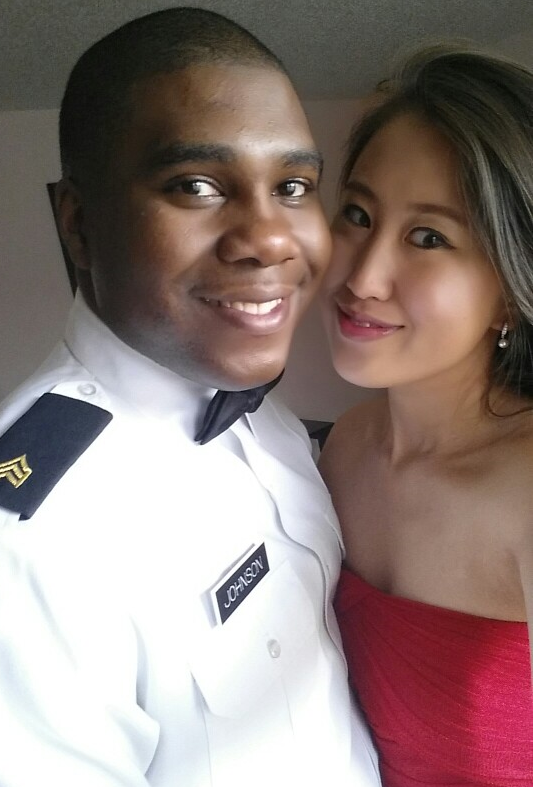 Levino and Michelle
As a civilian, he has kept on a steady course toward success – powered by the commitment and focus he received from his Job Corps experience and the support of his wife Min Kyoung, who also goes by Michelle. They currently live in Colorado Springs, Colorado, where Levino is building a home and working as an Immigration Services Assistant for the Bureau of Citizenship and Immigration Services, helping people obtain citizenship. Building on his educational success, he is now one year away from completing his Master of Public Administration with a 3.8 G.P.A. − and he doesn't intend to stop there. He plans to start a doctorate program in homeland security once he's completed the master's program. Levino's long journey has been one of fighting against the odds, and of coming out on top. He says his letter is his way of giving back a little encouragement and of showing appreciation for the hand up he received long ago. Today his picture hangs in the halls of the center as an example of a successful graduate. "What has gotten me through many of life's challenges, I see now, was the support from the staff and professionals at Job Corps and the people who loved and believed in me," he wrote. "I was pushed and encouraged by many of these people when I didn't believe in myself…. Many of the people who will give you the words you need to hear that will motivate you when you're down, the care and understanding you receive when you need to be understood, and the patience shown to you when you need it − will usually come from those people who are not always in your family, sometimes they are strangers or friends. I implore every student at Cassadaga Job Corps to remain motivated, find that strength, dig deep …. "Sincerely, "Levino L. Johnson Jr."
Editor's note:
Excerpts of Johnson's letter were used in creating this post. Interested in more information about Job Corps? Visit jobcorps.gov or call 800-733-5627.
The "DOL Working for You" series highlights the Labor Department's programs in action. View other blog posts in the series
here
.
Ted Fitzgerald is the Labor Department's regional director of public affairs in Boston. Former public affairs specialist Andre Bowser also contributed to this post.