Finding What Works to End Child Labor in the Philippines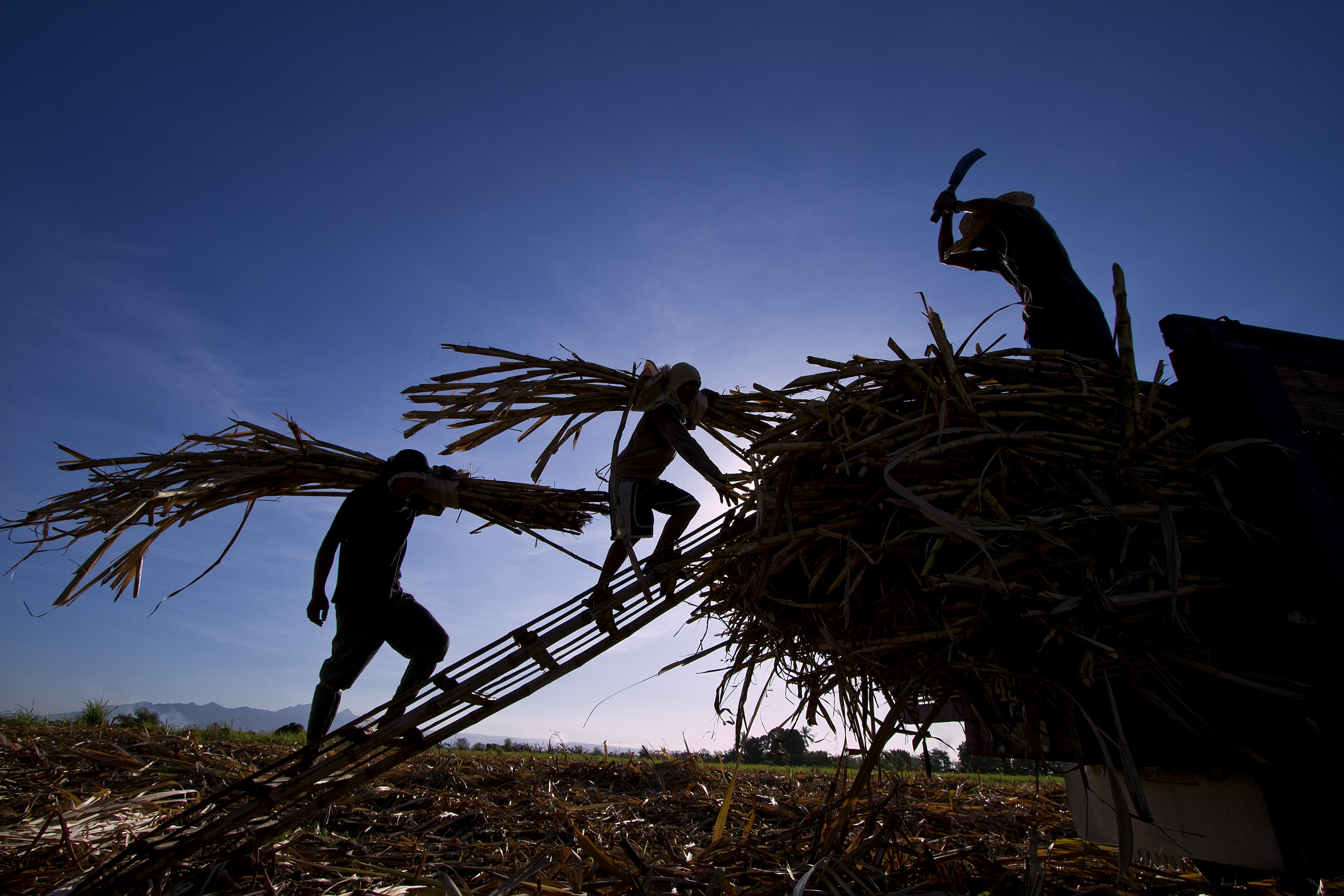 In my travels to support the Department's programming to end child labor, unexpectedly poignant moments can pierce through the bustle of meetings and interviews to highlight the importance of the work we do. This happened when I traveled to a school in the Negros Occidental region of the Philippines to pilot test a survey for an impact evaluation of a project funded by my agency, the Bureau of International Labor Affairs. Impact evaluations are a powerful tool we use to develop data-driven, evidence-based policies and programs, helping us maximize the impact our work has on people's lives.
When our research group arrived at the school, our hosts greeted us with a full program of speeches and performances from school staff, local leaders and students. After a crowd-pleasing poem from a gregarious boy of about eight, a rather shy 15-year old boy took the microphone. The first thing I noticed were his roughened hands and extremely tanned skin – telltale marks of outdoor work. He seemed nervous but proud to share his story. Before he had turned 10, Jun (his name has been changed to protect his anonymity) dropped out of school to work long hours in the scorching hot sugarcane fields and to help with the family business selling small items on the street. The work was difficult, and he knew that he now faced the prospect of a lifetime of more of the same. "I wanted to go back to school but I had to work, or my younger brother would have to drop out of school to help earn money for my family, too." At that young age, Jun made the heartbreaking decision to give up on his education and work hard so that his little brother would have a future brighter than his own.
At this point in his story, Jun stopped speaking; his eyes filled with tears. He looked down at the floor and spoke quietly into the microphone, "When the project came to my town, my whole life changed." With the department -funded ABK3-LEAP project's support, Jun joined his little brother in school, and now had plans to continue his education and find work that fulfilled him. Had Jun looked up at this point, he would have seen virtually every adult in the room in tears. In giving him back his childhood, he said the project had also given back his future.
We know that Jun's story is not unique. Since 1995, ILAB programs have directly helped 1.8 million children around the world, and our work with countries to create better laws and policies has affected countless more. And as we design future projects, we are building on and creating knowledge of what works. We are asking and testing hard questions about where funds should be spent. For example, is there a higher return on awareness-raising than on livelihoods support? Can singular interventions be more cost-effective than a multifaceted approach combining education, income supports, and awareness-raising efforts? Through Randomized Control Trial impact evaluations, we can trace the direct cause and effect between a program intervention and children's outcomes. Currently, we are investing approximately $14 million for these impact evaluations. This will not only help us improve our own programming but inform our engagement with other governments as they work to develop the most effective and efficient strategies to combat child labor and forced labor themselves.
On the same trip where I met Jun, I met with Secretary Rosalinda Baldoz of the Philippines' Department of Labor and Employment, and our impact evaluation work came up in our discussion. Secretary Baldoz wanted to find out if DOLE's efforts to assist families of child laborers are effective in reducing child labor and proposed collaboration to evaluate their programming. Governments' efforts to spur change from within are precisely what the department seeks to encourage through its research, engagement and technical assistance.
That is why today we are thrilled to announce that Innovations for Poverty Action has been awarded $850,000 to rigorously evaluate the effects of DOLE's programming on child laborers and their families over the next three years. The commitment to understanding what works so funds can be better used is a critical aspect of any policy decision, and the government of the Philippines, as a pioneer in this area, is to be commended for their fearless pursuit of knowledge to help the vulnerable and the voiceless, like Jun, to find a brighter future.
Lauren Damme is an international relations officer in the Bureau of International Labor Affairs.