#ApprenticeshipWorks in Illinois

For decades, the skilled trades have led the way in developing and refining apprenticeships in America and providing businesses a strategy to train for the skills they need. To support and encourage apprenticeship programs, President Obama has proclaimed this week – Nov. 1-7 – as 
National Apprenticeship Week.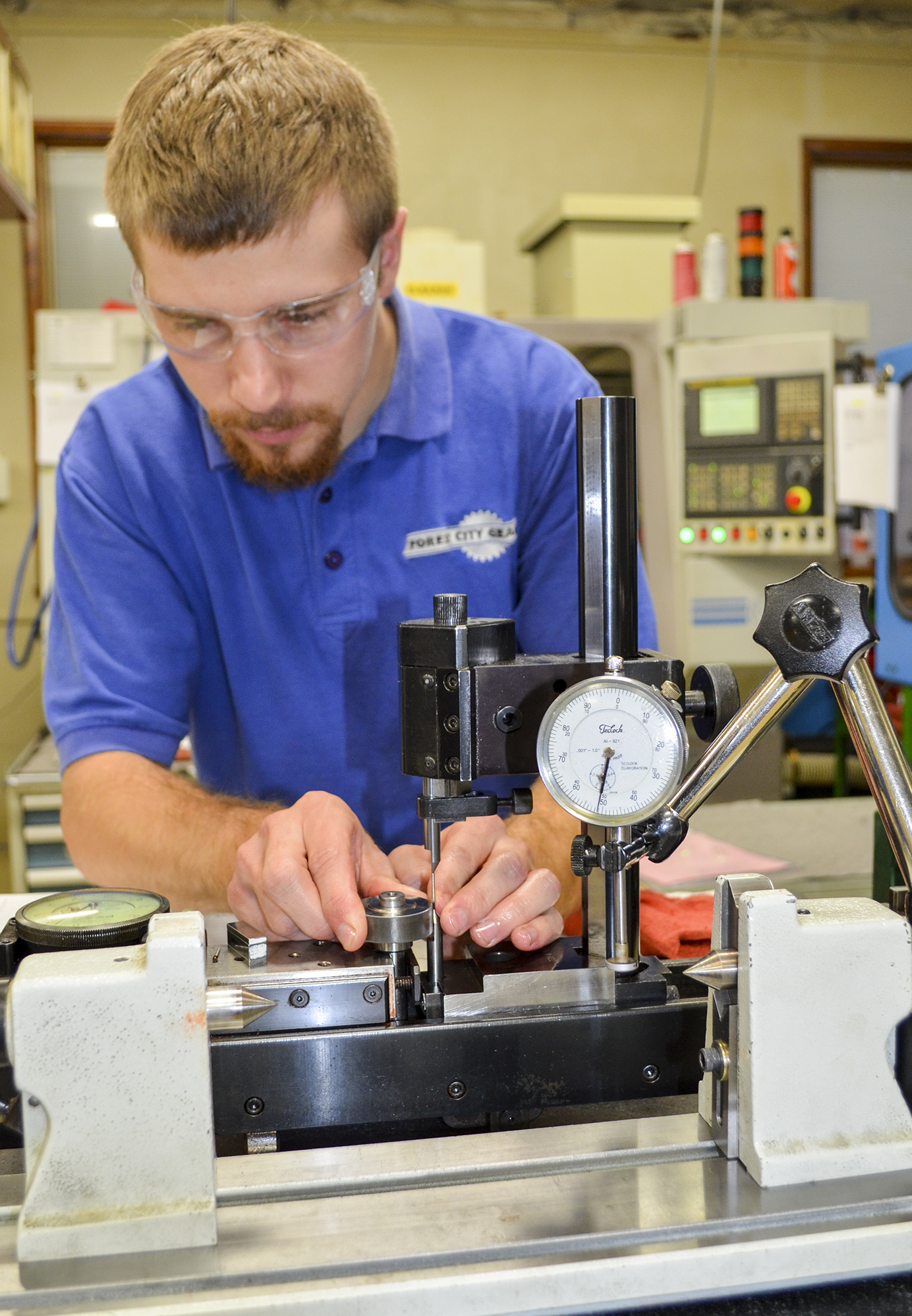 Cody Insko works on manufacturing a gear using a CNC hobby mill.
For three 20-somethings who completed an apprenticeship program in machining this spring at Forest City Gear in Roscoe, Illinois, apprenticing has provided the building blocks of the American Dream: education, a good-paying job with a future and home ownership. Cody Insko, 24, Francesco "Frank" Altamore, 24, and Andrew Rungren, 28, say apprenticing at the company – which specializes in customized gears for use in the transportation, military and aviation sectors − was the right choice for them. "How many 24-year-olds do you know that own a home?" said Cody Insko, a gear-cutting specialist who bought his first house two years ago. "I was working part-time at McDonald's and had completed an associate degree in science when I applied to become an apprentice here. My friends have four-year degrees, student loans and are trying to find jobs in their fields while I am working at a job I enjoy and can see a bright future in the field. For me this was definitely the right choice." Cody is currently continuing his education and sees himself in a management and leadership role in the future. He says the apprenticeship program, which is registered with the Labor Department, has provided him the right tools to build a career. "You have to learn to diagnose problems and you have to get the job right." Frank Altamore was searching for a career path when he found out about the apprenticeship. "I wasn't really interested in full-time schooling," he said. "The apprentice program is great because you learn on the job and then go to class, so you don't have to wait to apply what you learn, you are applying it every day at work." Frank is now a journeyman Computer Numerical Control (or CNC) precision machinist whose current assignment is to perform quality checks of the gears that are produced at the plant.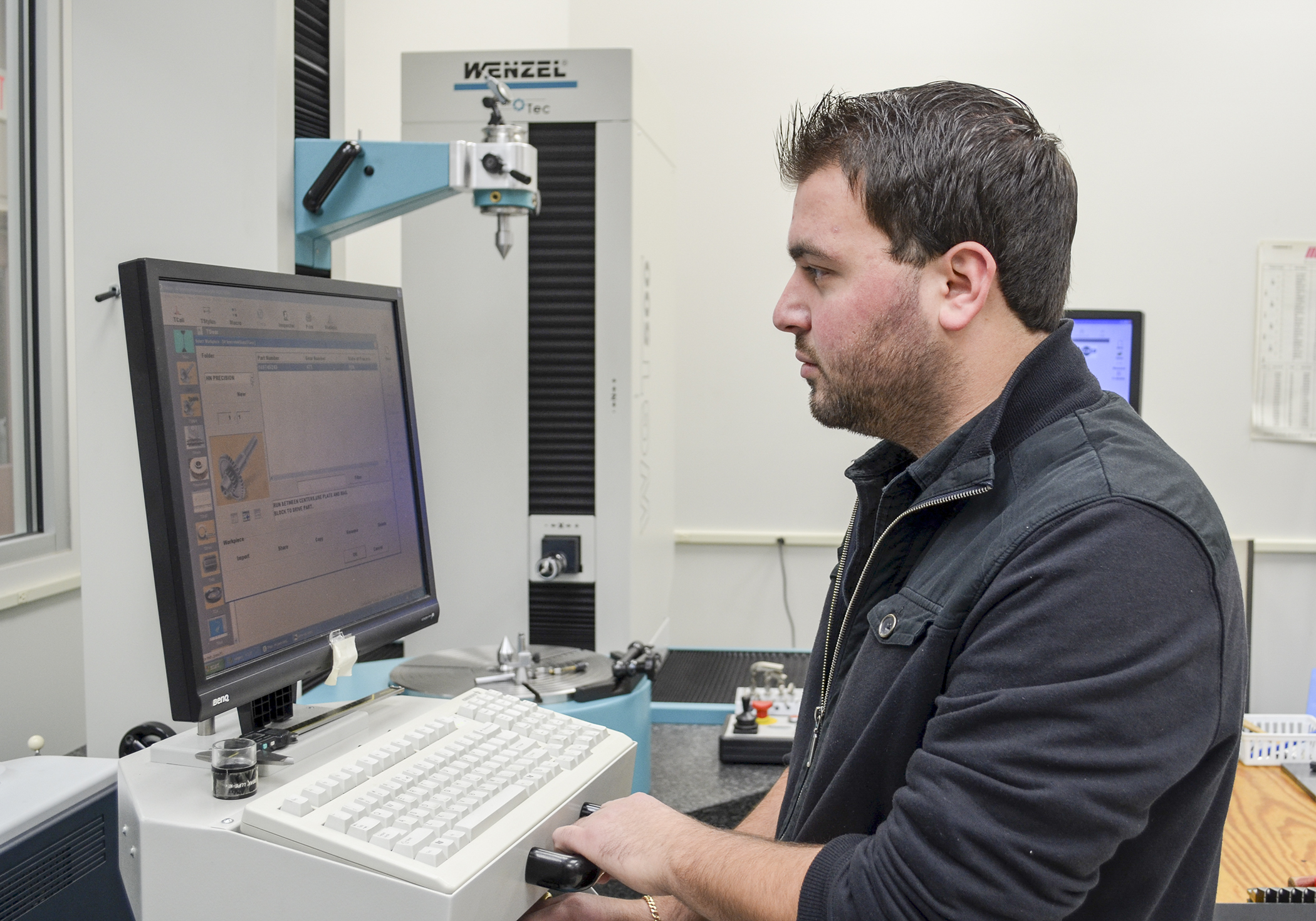 Frank Altamore analzes a gear as part of Forest City Gear's quality control procedures.
An associate degree in criminal justice wasn't opening doors for Andrew Rungren, who had been working part-time at Forest City Gear since high school. "When I was offered the apprenticeship opportunity, it was a good fit for the experience I had working here and my goals for the future," he said. "This was definitely the right choice for me. I really enjoy the type of work and I liked the opportunity to learn on the job." Rungren has bought his first house and is planning to marry next year. "This has given me a future," he added.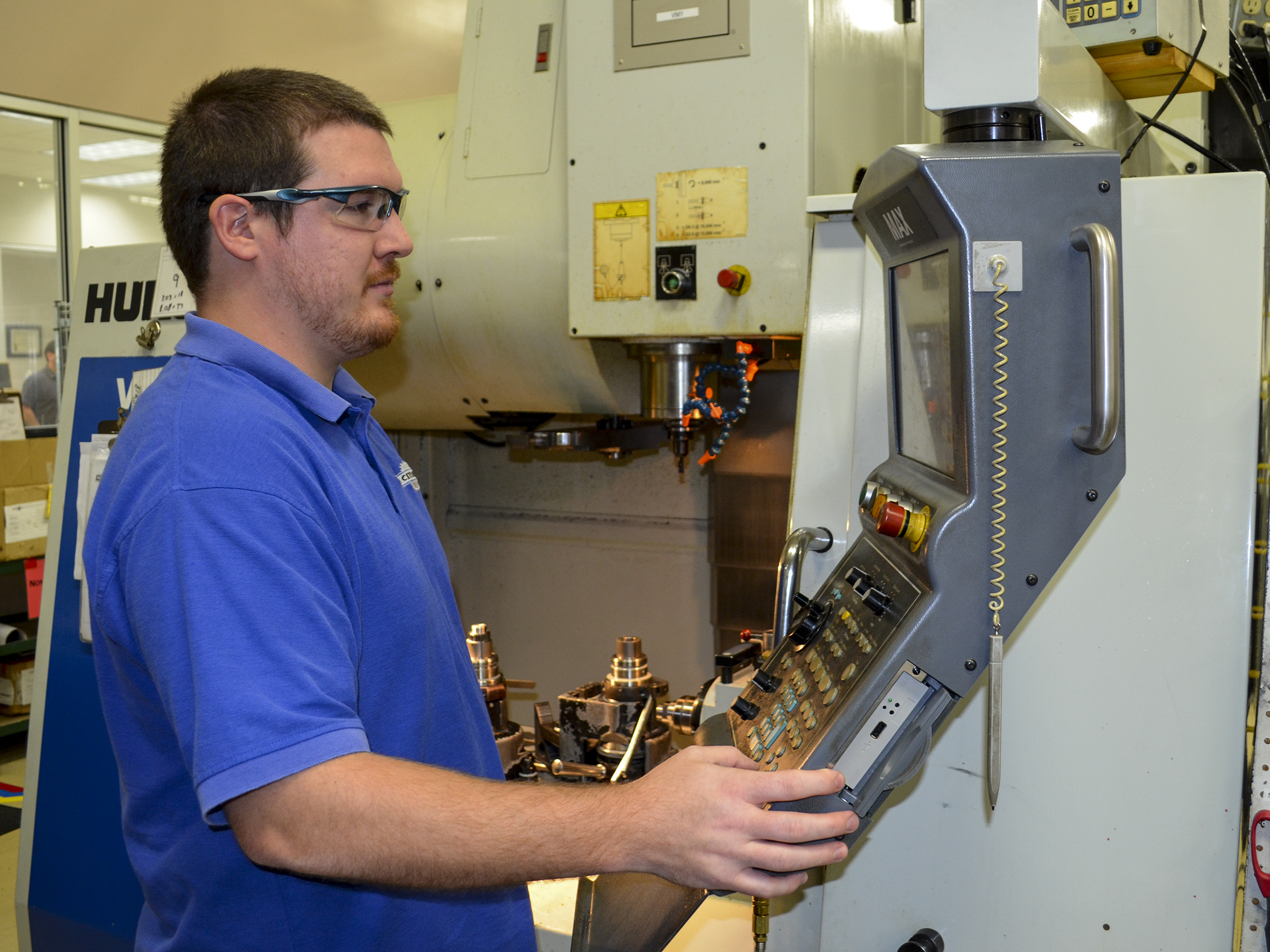 Andrew Rungren operates a CNC mill to manufacture a part.
All three of the apprentices completed 8,000 hours of on-the-job training and 64 credit hours of instructional learning at Rock Valley Community College and received a certificate of completion as well as an industry-issued, nationally recognized certificate from the
Rock River Valley Tooling and Machining Association
. RRVTMA, a local chapter of the National Tooling and Machining Association, is a group of tool machine shops and custom manufacturers in the Northern Illinois and Southern Wisconsin area. There are more than 445,000 active apprenticeships across the country, with more added every day. And new investments are helping expand apprenticeships into high-growth industries like health care, IT and cybersecurity. These programs not only offer an education – in many cases at no or low cost to participants– but also provide a clear career path forward through new skills, higher wages and opportunities for advancement.
Editor's note:
Interested in more information about apprenticeship? Visit
dol.gov/apprenticeship
.
The "DOL Working for You" series highlights the Labor Department's programs in action. View other blog posts in the series 
here
.
Rhonda Burke is a public affairs specialist for the department in Chicago.