Blackwell Job Corps Students Part Of Western Firefighting Team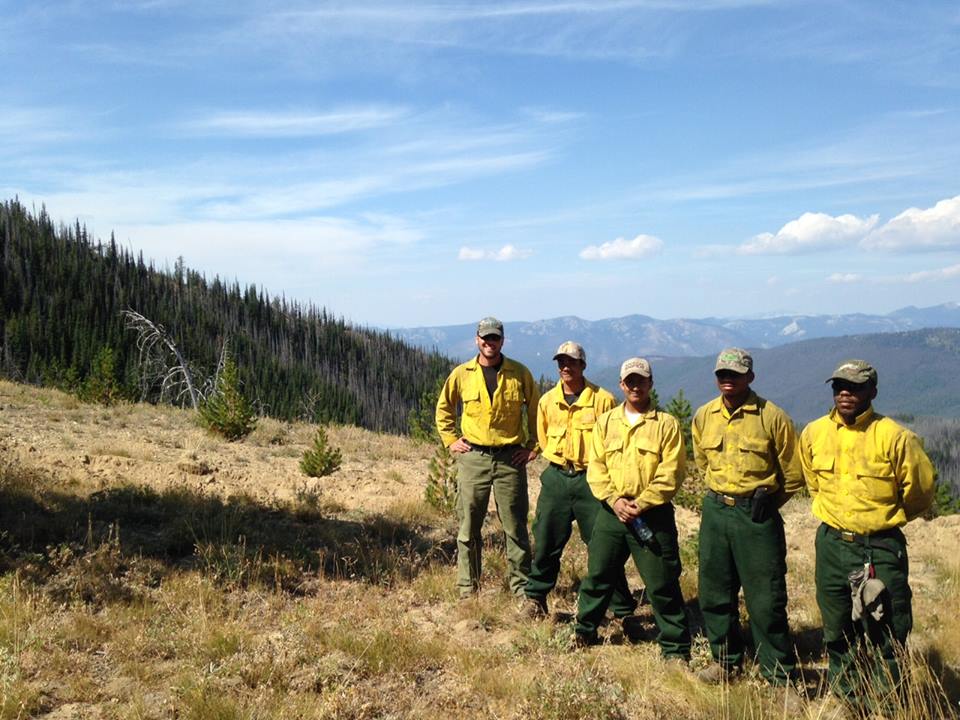 Wisconsin Job Corps students and their instructor traveled to Washington to battle wildfires. Credit: Job Corps
Editor's note: The following story from WXPR has been cross-posted with permission. You can view the original here.
In August, four student firefighters from the Blackwell Job Corps Center near Laona, Wisconsin, were part of a multi-agency crew dispatched to Washington to assist with wildland fires. The 20-person crew included Chequamegon-Nicolet National Forest, Wisconsin DNR, National Park Service and Bureau of Indian Affairs personnel. One of the students is Ja-Won Barnett. He's studying to be an emergency responder at Blackwell. He was on a crew that worked four fires in three weeks. He says initially they were doing routine tasks, but the fire threat increased...
"....we started doing back burns, putting out fire with fire, digging lines to stop fire from jumping to another location, and doing some simple things like hosing wet grass so certain fires won't get homes or get on certain fuels to burn...."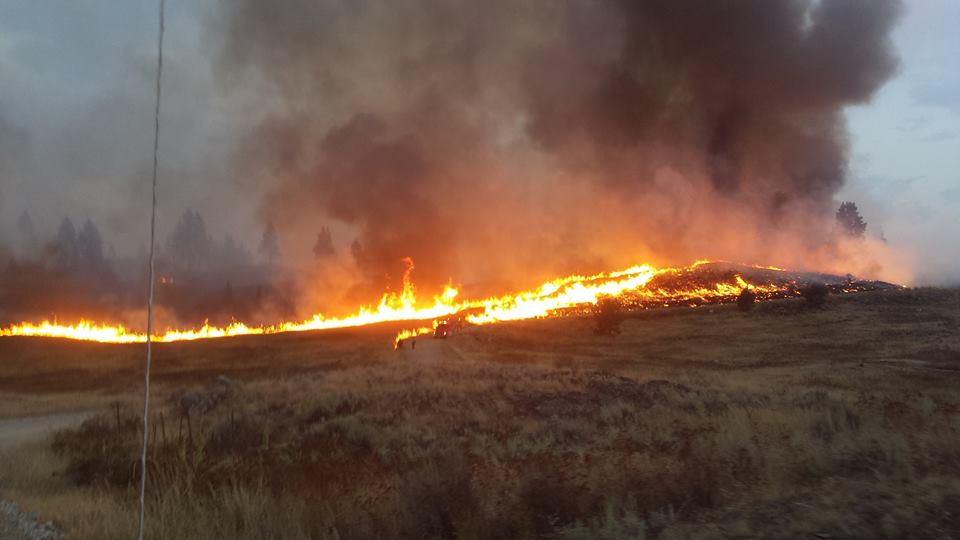 Credit: Job Corps
During their 21 day assignment, the crew camped out in a variety of locations such as  the banks of the Colombia River. Barnett says no injuries were reported. Another student in wild land firefighter training is Michael Fuller. Fuller says he's preparing for the time when he can go out on a blaze. He says they've been training....
"....I've been out in the field, more simple prescribed burns, We've done some training. Just some simple stuff at this point..."
The Blackwell Job Corps, located near Laona is associated with the Chequamegon-Nicolet National Forest.  The center serves about 160 students living and training on its residential campus. Blackwell offers training in office automation, carpentry, construction crafts, health occupations, masonry and welding. Additionally, students can earn their high school diplomas either through a partnership with a local high school, online or through General Educational Development or High School Equivalency testing. More information is available online
blackwell.jobcorps.gov
.