From Tattoo Art to a Construction Career

Lloyd Foster was a successful independent tattoo artist in Atlanta. But after his marriage ended, he realized that he needed a job with a stable schedule so that he could spend more quality time with his children, ages 6-12. Finding a new job turned out to be a lot harder than he thought. Adding to the complications was the fact that he had many visible tattoos. "I was told early in life, 'Do something you love,'" he said. "I was really immersed in the world of tattooing and never thought that I would be searching for a 'traditional' job."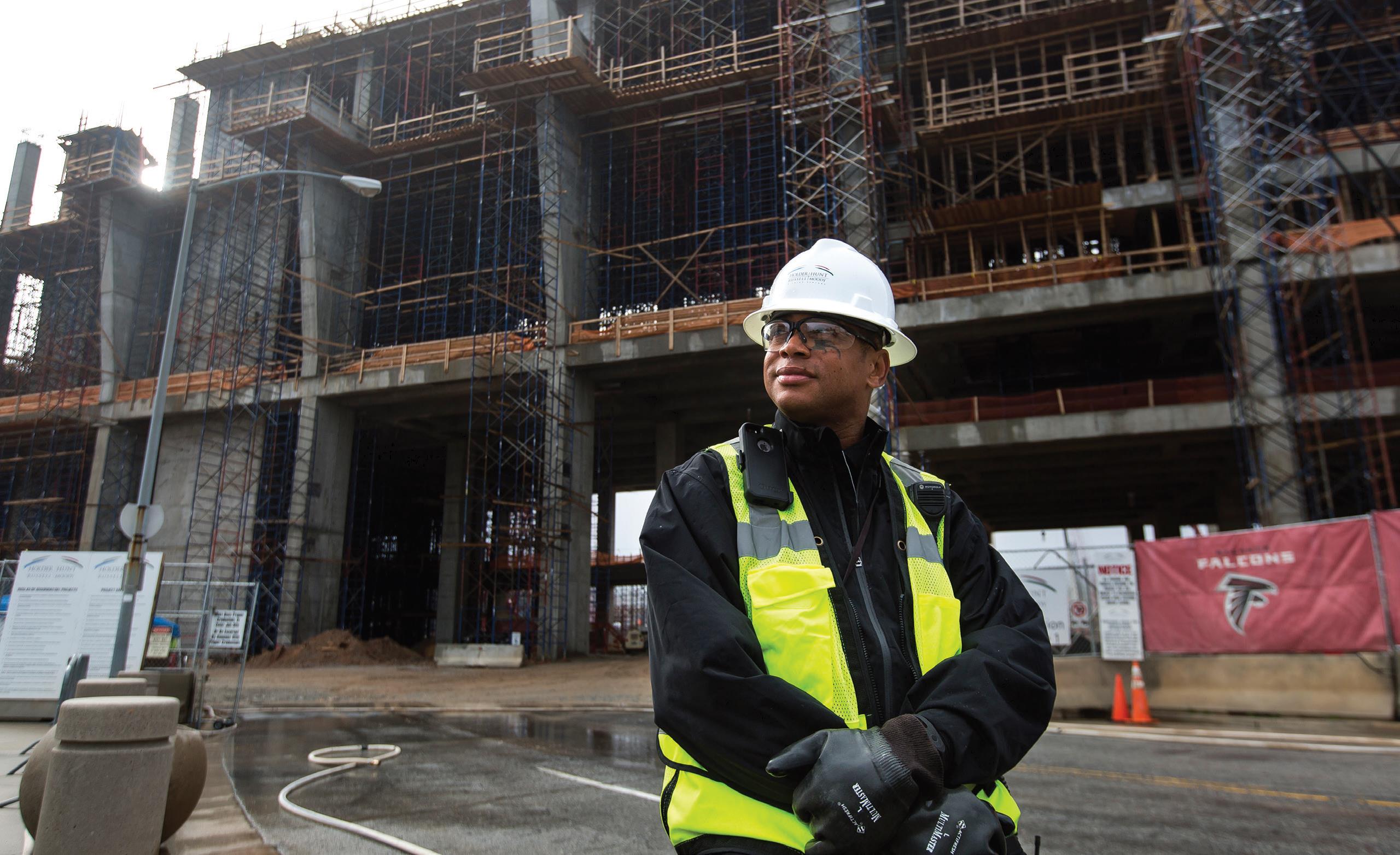 Frustrated with the job search process, Lloyd turned to the
GoodTransitions
program in Atlanta, operated by
Goodwill of North Georgia
and funded by a grant from the Labor Department. The program gives noncustodial parents the training and support they need to gain employment and support their families. Through it, Lloyd received financial literacy and job readiness training, as well as a transitional job that allowed him to earn a paycheck and support his family while he looked for permanent work.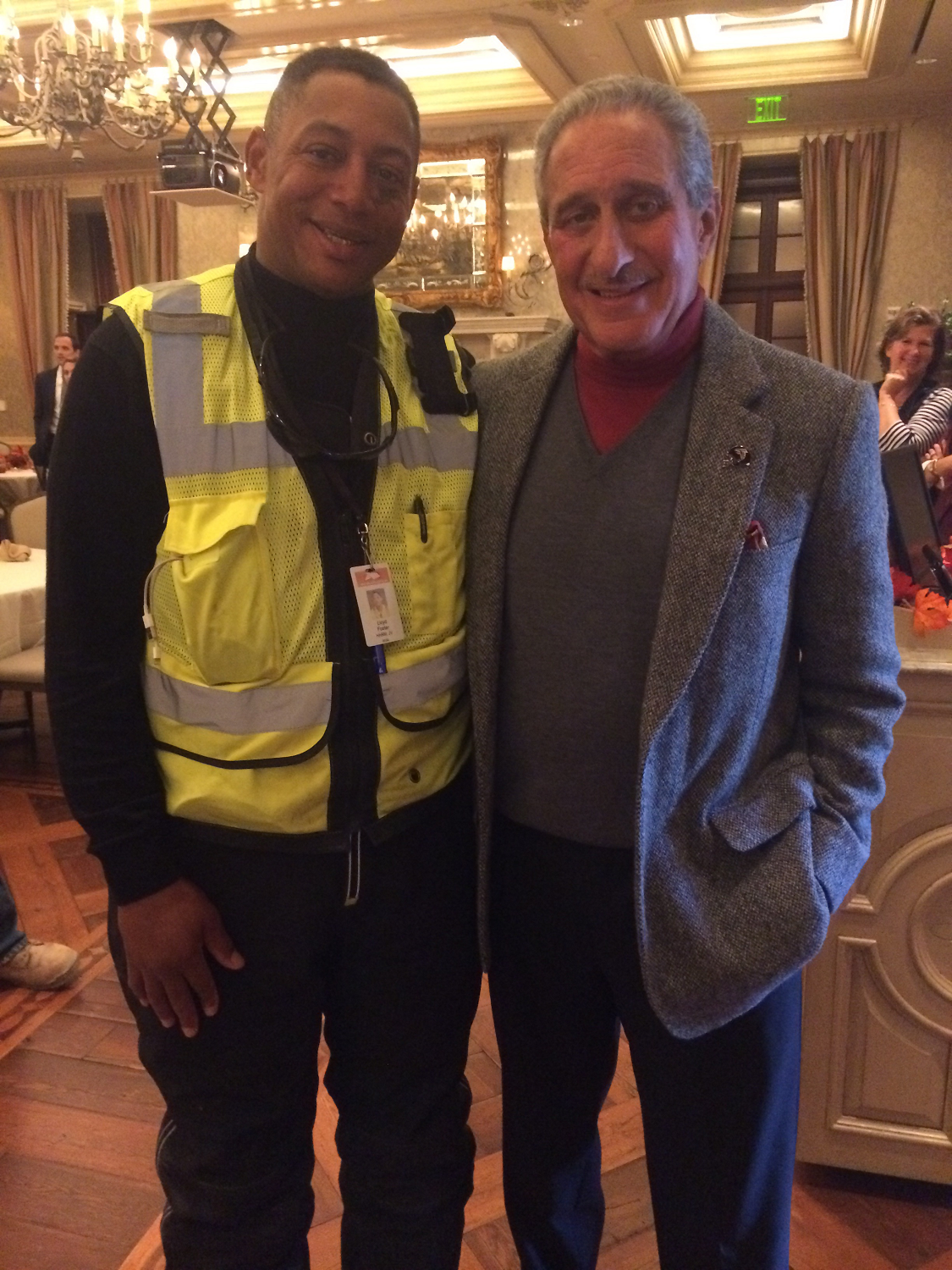 Lloyd with Falcons Owner Arthur Blank at the Arthur M. Blank Foundation Thanksgiving Luncheon in 2014. Lloyd was asked to share his story as the keynote speaker.
During his time in GoodTransitions, Lloyd was connected with
Westside Works
, a construction training and certification program designed to get residents of his neighborhood into the construction industry. He jumped on the opportunity and completed the training, which turned out to be the right move. Immediately afterward, he was hired to be a gatekeeper at the construction site of the new Atlanta Falcons stadium. "I never imagined I would be working in construction, but this job has been a great fit for me and a blessing for my family," he said, adding, "Now that I've got my foot in the door, I want to see how far I can go." Lloyd has committed himself to learning and growing in the construction industry, and his hard work has not gone unnoticed. He was even honored by Arthur Blank, Atlanta Falcons owner and co-founder of The Home Depot, at a charity foundation luncheon. Are you looking for a job or interested in a career change? Visit your local
American Job Center or explore our online tools
to learn more about resources that are available in your community.
Editor's note:
 The "DOL Working for You" series highlights the Labor Department's programs in action. View other blog posts in the series 
here
.
Lindsay Williams is a public affairs specialist for the department in Atlanta.