As 2015 draws to an end, here's a look at some of the moments that stood out from the work we do at the Labor Department.
Feb. 13
With the federal tipped minimum wage stuck at $2.13 per hour since 1991, many food servers struggle to make ends meet. Secretary Perez urged
support
for these workers on Valentine's Day, one of the restaurant industry's busiest days of the year. https://twitter.com/LaborSec/status/566250689928892416  
March 8
The
50

th

 anniversary
of the march across the Edmund Pettus Bridge in Selma, Alabama, was a reminder that civil rights and labor rights have an important connection. And, as Rep. John Lewis has said, sometimes it's necessary to get into some "good trouble" to make sure America lives up to its promise.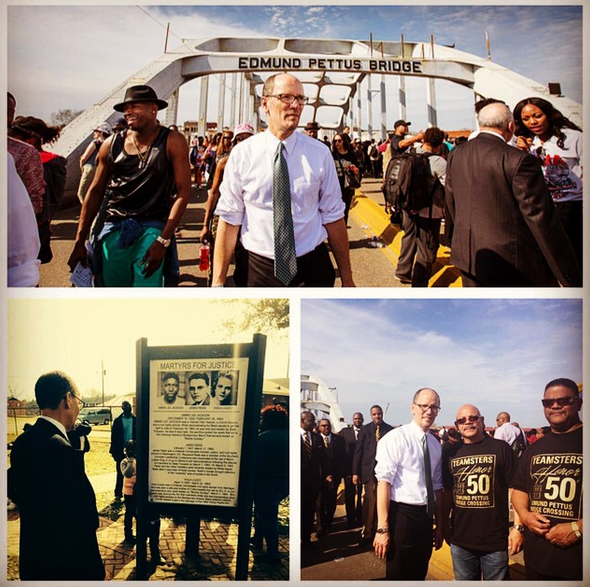 April 12
In the run up to
Equal Pay Day
, we shone a light on the fact that women still earn significantly less than men annually. The Labor Department was aware of this in the 1970s, as was a certain caped crusader – who we highlighted with a new video. https://twitter.com/USDOL/status/587391633630584832  
May 6
Stand down for what? Falls kill hundreds of workers each year and injure thousands more. That's why the Occupational Safety and Health Administration hosted the second annual
National Fall Safety Stand-Down
, and Deputy Secretary Chris Lu participated in one event with construction workers restoring the
U.S. Capitol Dome
.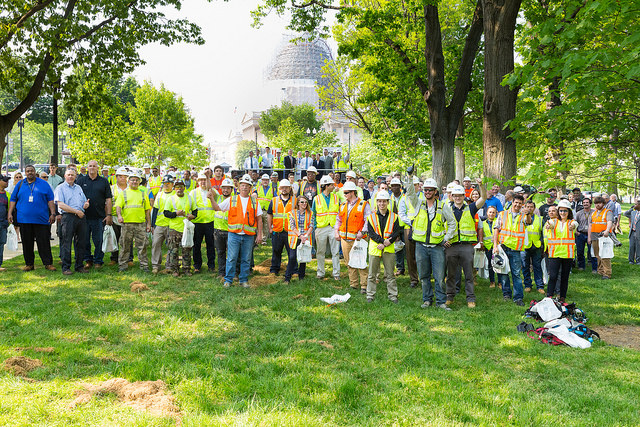 May 15
We followed Secretary Perez on his commute for Bike to Work Day and used Periscope to livestream the trip. https://twitter.com/USDOL/status/599278795246477314  
May 27
What advice would you give your younger self? That was the prompt behind the LinkedIn series #IfIWere22. "Over the last 30-plus years, I've learned a few things that I wish the younger Tom could have understood," Secretary Perez
shared
. https://twitter.com/LaborSec/status/603647236438896640  
Sept. 1
Labor Day's origins have been disputed for decades. We
presented the facts
and asked you, our readers, to tell us who you believe is the real "father" of the holiday. https://twitter.com/USDOL/status/638692954643779584  
Oct. 7
The White House hosted a summit on
worker voice
to explore ways to ensure that more working Americans can share in the benefits of the economic growth that they are helping to create. We asked people to #StartTheConvo in their workplaces and thousands joined in the discussion online.  
Oct. 15
Dan McCleese
took over
Secretary Perez's Twitter account for a day to show how a lack of paid family leave has been a challenge for him and his wife since the birth of their daughter.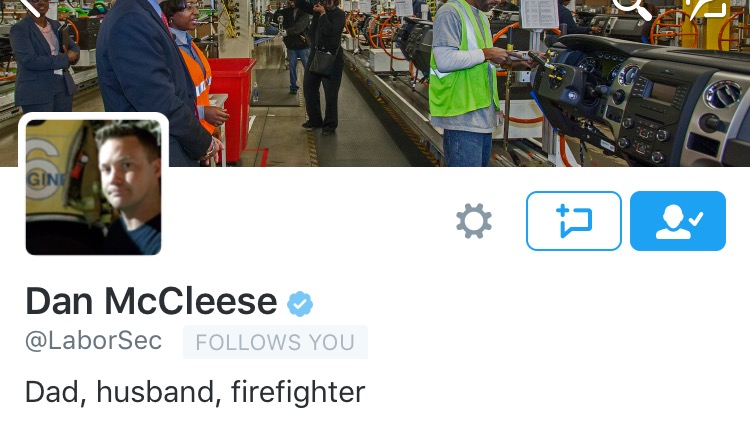 Nov. 3
During the first
National Apprenticeship Week
, apprentices at an International Brotherhood of Electrical Workers training facility in Maryland gave Secretary Perez a chance to test his skills. https://twitter.com/LaborSec/status/661562301221224448 For more on the past year at the Labor Department, check out our
top 10 blog posts
. And what's next in 2016? Follow us on
Twitter
,
Instagram
and
Facebook
to find out!