From the Army to an Electrical Apprenticeship

When he was young, Indiana native Timothy Loy enjoyed helping his father − a carpenter − make things. "I always liked working with tools and working with my hands," said Timothy. "I always knew I could not sit behind a desk because I like to build things and see them grow from the ground up." So Timothy went into the Army. While stationed in Fort Polk, Louisiana, he earned his GED and met his future wife Lakyn. After he had served for three years, including a year in Afghanistan, they decided to make Lake Charles, Louisiana, their home. Timothy found work as a satellite TV installer but wanted a career that could provide more of a future. When he heard about an International Brotherhood of Electrical Workers apprenticeship program through the "Helmets to Hardhats," program that helps military veterans get jobs in the construction industry, Timothy applied for a job with the IBEW 861 union. Two short weeks later, he began training through the National Joint Training Apprenticeship Committee chapter in Lake Charles, a Labor Department
registered apprenticeship program
.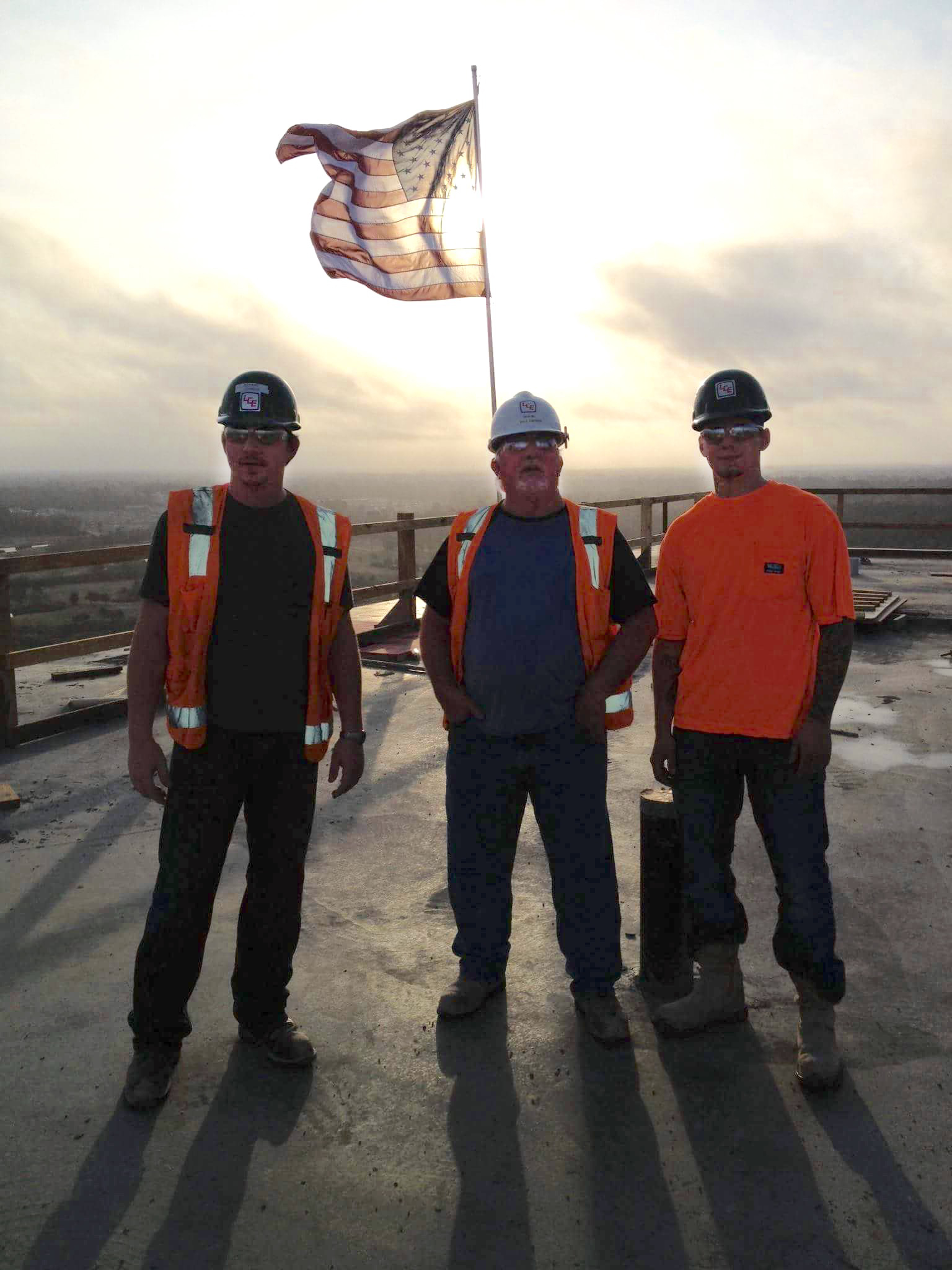 Timothy Loy, far right, stands on the roof of the Golden Nugget Casino in Lake Charles, Louisiana. Next to him are father and son Richard and Dale Johnson, both of whom are electrical journeyman.
The program has given him real-life work experience at the Golden Nugget Casino and with local company Chiasson Electric, and he is currently working at a local Lake Charles hospital putting in new generators for emergency power. Along with his on-the-job training, he also receives classroom training twice a week. He is on track to complete the apprenticeship in May 2018 and earn his journeyman status. "I get paid to learn and to work so the apprenticeship program has helped me to support my family while providing me with a trade, a marketable skill," said Timothy, who has a newborn and a 3-year-old. "Four years of college isn't for everyone but that doesn't mean you can't have a good career and make a good living. Plus, through the IBEW, I have friends and people I now consider as family."
Editor's note: Learn more about apprenticeship opportunities near you, or how to sponsor a program, at dol.gov/apprenticeship.
The "DOL Working for You" series highlights the Labor Department's programs in action. View other blog posts in the series 
here
.
Diana Petterson is the regional director of public affairs in Dallas.