Building Blocks for a Career in Health Care

After completing high school, Brandon Mason enrolled in San Bernardino Valley College to pursue a career in nursing. But then his mother, who had raised him on her own, was diagnosed with breast cancer. In order to help support her and his two younger siblings, he left the nursing program and took a job as a janitor at a local amusement park. His hopes of obtaining a nursing degree were fading until he learned about the San Bernardino County Workforce Investment Board's Youth Program. Funded partly through the Labor Department's
Employment and Training Administration
, the program is designed to help young people 16 to 24 enhance their job skills, develop leadership qualities, explore career options and connect with paid internship opportunities. The program also provides free skills assessments, career counseling, job training and placement, resume assistance and interview training, as well as access to computers, printers, faxes and telephones.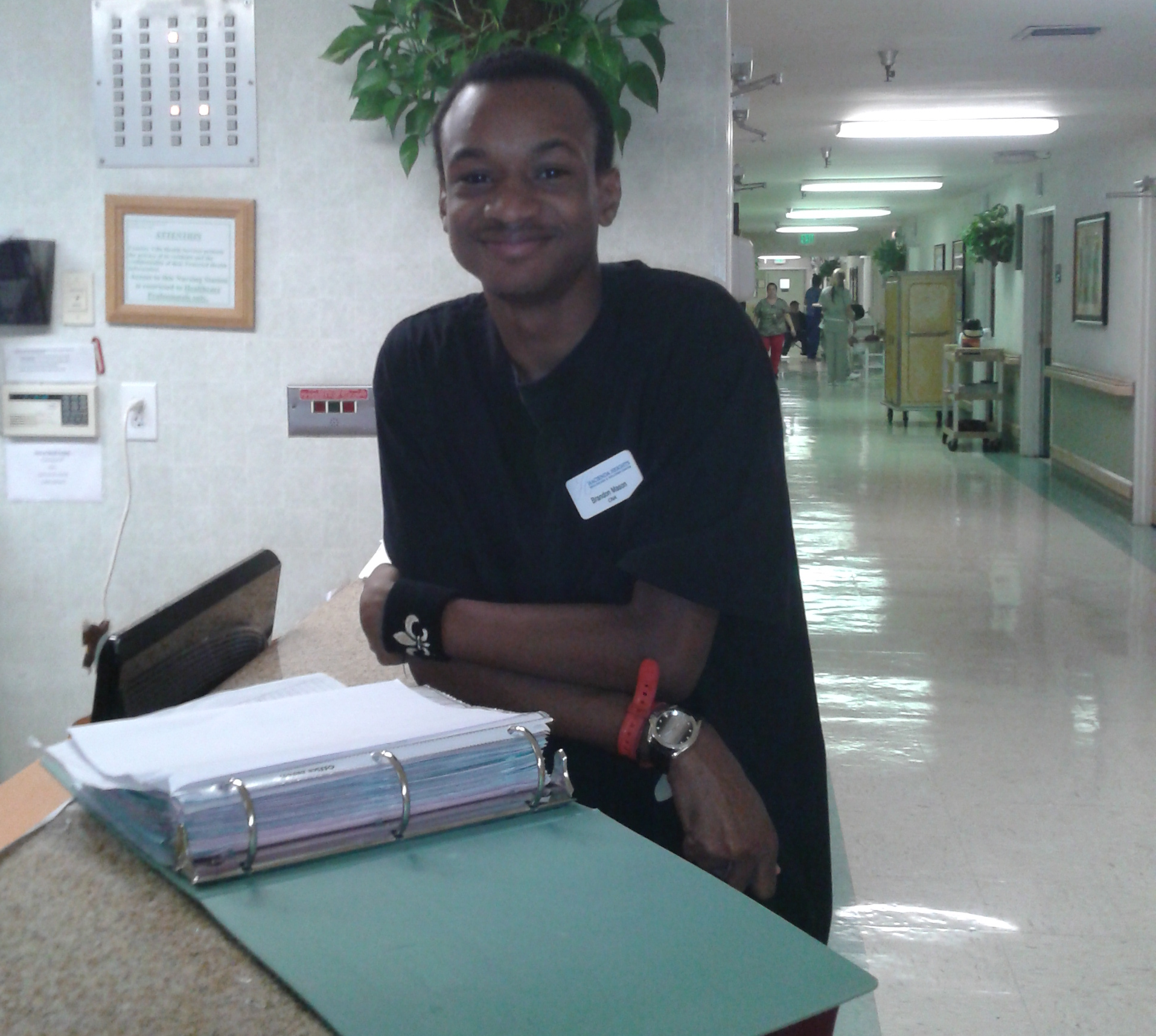 Brandon enrolled in the program in December 2014 through the Provisional Accelerated Learning Center in San Bernardino, and received tuition assistance that helped him obtain vocational training and a certified nursing assistant license at Summit College. Through the program, Brandon also volunteered with local employer Hacienda Heights Healthcare and Wellness to gain hands-on experience while in school. After receiving his CNA license, Brandon was hired as a full-time employee by Hacienda Heights. Now 21, Brandon intends to seek tuition assistance through the Workforce Investment Board so that he can go back to school to become a Licensed Vocational Nurse (known as a licensed practical nurse in most states). His outlook for the future is bright, and what's more, his mother's cancer is now in complete remission. "The Youth Program helped get me to where I am now," he said. "I don't know what I'd be doing today, honestly, if it wasn't for the program, and I am grateful for all the things people involved did to help me."
Editor's note:
If you are interested in job training opportunities or need help changing careers, visit
CareerOneStop.org
to learn more about resources that are available in your community. 
This story has been shared with permission from the San Bernardino Workforce Investment Board.