Honoring Joe and John, Fallen Massachusetts Linemen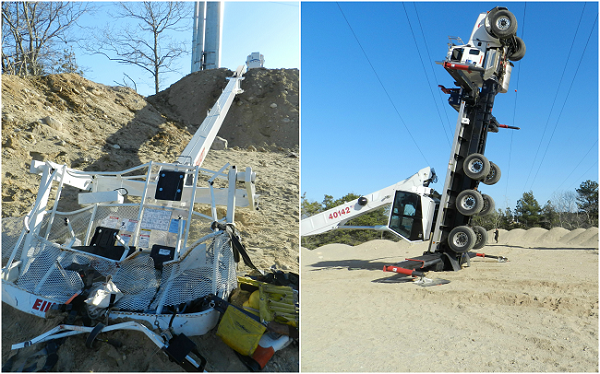 The crane that collapsed, killing Joe and John.
No one should ever have to worry whether a loved one will come home from work alive. The reality, however, is that too many workers in this country are exposed to deadly but avoidable hazards on the job every day. Joe Boyd III and John Loughran were in the prime of their lives with good careers as members of the International Brotherhood of Electrical Workers Local 104. On April 12, 2014, they left for work and never returned home. This is what happened: Their employer, Mass Bay Electrical Corp., sent them to work on transmission lines approximately 140 feet off the ground. They were strapped into a personnel basket that was attached to a crane, but had not been adequately trained to work from that crane or otherwise properly prepared. When the crane's arm moved below the permissible limit, the crane became unstable and tipped over, sending Joe and John plummeting to their deaths.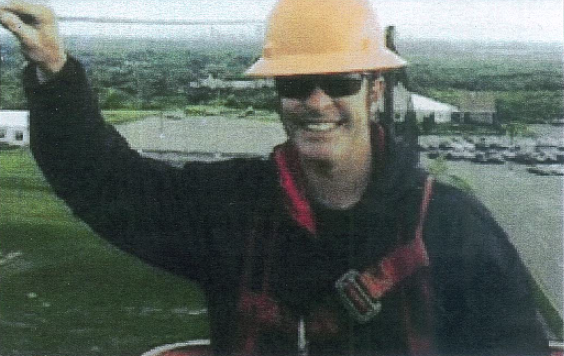 John Loughran
This kind of tragedy shakes a community, and it demands a response. The department's
Occupational Safety and Health Administration
investigated, finding a number of significant safety violations. In an effort to prevent another such tragedy and to enforce the law, the department ultimately sued Mass Bay for those violations. This kind of action on our part is not unique, but what's unusual about this story is the unprecedented way in which the lawsuit was resolved. Joe and John's parents told us they wanted their sons to be honored and remembered, both by Mass Bay and the broader community. We in the department's Office of the Solicitor and our colleagues in OSHA took that request seriously. So as part of the
settlement
of the lawsuit – in addition to a host of measures designed to prevent other incidents – the Labor Department required Mass Bay to establish the Boyd/Loughran Fund. To be administered cooperatively by Mass Bay and IBEW Local 104, this scholarship fund will help many workers like Joe and John get training in line project management and safety. Mass Bay will contribute to the fund for at least the next 20 years. The Labor Department had never before negotiated such a settlement provision in an OSHA matter, and as trial attorneys on the case we were gratified to have been part of the process. The Boyd/Loughran Fund reveals how lawsuits and settlement agreements – in addition to serving the mission of worker safety – can also serve the needs of those most impacted by the tragedies the law seeks to prevent. On a personal level, this case hit home with us because we're about the same age as Joe and John. Their deaths were a powerful reminder of what some workers risk to support themselves and their families. When we met with Joe and John's families at the conclusion of this case, and gave hugs and handshakes to them all, we felt they knew that at least some good has followed this tragic loss of life. And while our efforts can't bring them back, their families have inspired us to work even harder to ensure that all workers make it home at the end of every shift.
Nathan Goldstein and Mark Pedulla are trial attorneys in the Office of the Solicitor who negotiated this settlement.