Second Chances in Alabama
Deputy Labor Secretary Chris Lu (top row, fourth from left) visits the Dannon Project in February 2016.
My brother-in-law, Dannon Pruitt, was fatally killed on his way home from school in 1997. The young man who shot Dannon had recently been released from prison after being incarcerated for a nonviolent crime.  My husband and I believed that if this young man had a stronger support system after his release Dannon's death may have been prevented. We started the Dannon Project to help formerly incarcerated individuals in Birmingham and Jefferson County, Alabama, put their lives back on track. With
grants from the Department of Labor
, our organization connects people with career training and certifications, housing services, restorative justice, mental health and substance abuse support, education opportunities, and health care and social services. Each year, up to 400 people turn to the Dannon Project for support and approximately 94 percent find jobs. More importantly, they find hope.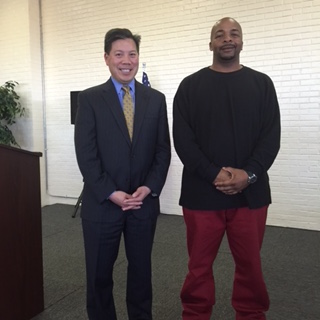 Cedric with Deputy Secretary Lu
Birmingham native Cedric Perry came to the Dannon Project in November 2015  after serving 24 years in federal prison. Although he was determined to turn his life around, he had struggled to find good employment. The job market in Birmingham was not what he remembered and he knew that employers were wary because of his lack of experience and criminal history. And only two months he had returned home, his mother – his strongest supporter – passed away. Cedric's future seemed bleak and he became very depressed. But through the Dannon Project's re-entry program, he received career readiness and workforce preparation training, and other important life skills and support. Through our network, he received a job offer from the city of Birmingham's Environmental Services Division as a general laborer. He was soon promoted to a permanent truck driver before most recently becoming a crew leader where he  is now working  full-time with benefits in the same department.  In the process, he also has earned a number of certifications, including a Commercial Driver's License, and certifications to operate forklifts and apply pesticides.
"I now have not just a career, but an advanced career. Since enrollment, I have learned and gained computer skills and I actually know how to operate a cell phone.  That might seem like an easy task to many, but consider the age I was when I started my prison sentence! I am now mentoring others who have been in the same situation(s) I was once in."   –Cedric Perry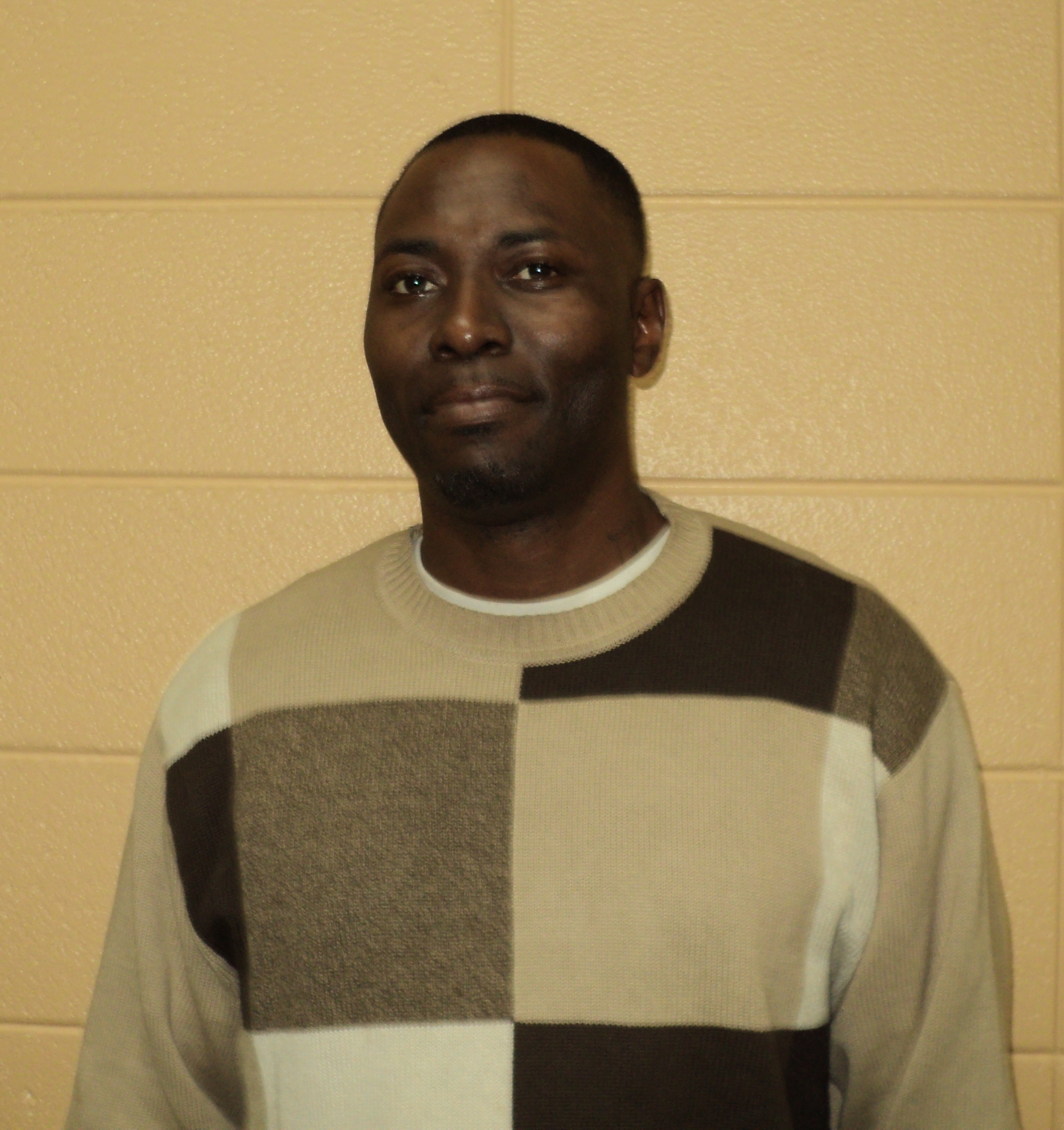 Fletcher
Like Cedric, Fletcher Strong faced similar employment challenges after he was released from prison in 2014. Fletcher turned to Dannon Project and was accepted into their Skills Training Program, which helps participants attain job experience by placing them at designated work sites. Fletcher was placed at Lewis Electric, a local company that specializes in complex electrical projects for military, municipal and private construction. After completing the program, Fletcher was hired as a full-time Lewis Electric employee. He has been promoted a number of times and is now a supervisor. As part of his current job, he oversees the training of three current Dannon Project participants. Fletcher said the opportunities that the Dannon Project provided have inspired him to help others realize their potential after prison. Being promoted to supervisor also inspired Fletcher to enroll in college at Lawson State Community College pursuing an associate degree so he can continue to develop his management and electrical wiring skills.
"Without The Dannon Project's help, I am not certain I would have become a success in such a short-time. Never in my life did I imagine I would become a supervisor after prison on any job; nor, did I ever dream I would be enrolled in college pursuing a degree. Without this program, I know my life would not have been this successful.  Although I was determined to stay out of prison, I am not sure I would have been able to do so without their help."    –Fletcher Strong
At the Dannon Project, we are proud to help people who have paid their debt to society, like Cedric and Fletcher, get access to services they need to become self-sufficient. The support we receive from the Labor Department is critical to giving formerly incarcerated individuals a second chance.
Kerri Pruitt is the executive director of the Dannon Project.