Worker Safety in the Wild West
Lee este artículo en español.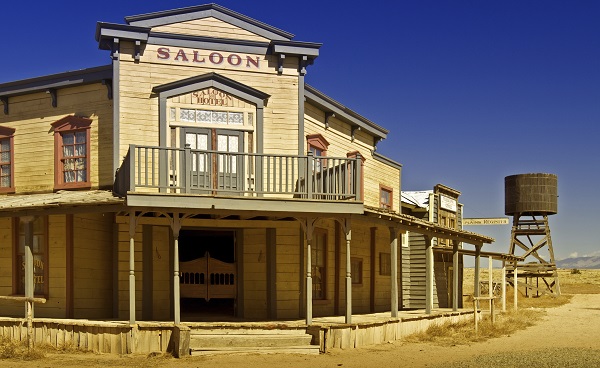 stock image
Everyone deserves a safe place to work, even if your job is in the Wild West.
Wild West City, that is, an Old West theme park in Stanhope, New Jersey, owned by Western World Inc. Darren remembers going to this park when he was a kid in suburban New Jersey, excitedly watching live action performances of gun fights between cowboys and outlaws. He didn't think about it then, of course, but the action is done with blank ammunition. It seemed very real! Unfortunately, in July 2006, things got a little too real at Wild West City. An actor brought in real bullets, and another actor unknowingly loaded them into his gun and shot a co-worker in the head, leaving him permanently paralyzed. When it comes to workplace safety, the department's
Occupational Safety and Health Administration
is the sheriff. OSHA inspected the theme park after the shooting and found that Western World didn't conduct any safety checks of the firearms or ammunition prior to the performances. They just told their workers to bring in real firearms and blank bullets. But do any OSHA standards apply in the Wild West? The fact is, OSHA often goes to unique workplaces like these, and there often aren't any specific standards to address this particular danger. However, that's where the
general duty clause
comes in. The clause is part of the Occupational Safety and Health Act's requirement to provide workplaces free from recognized hazards that are likely to cause death or serious physical harm to employees. And it's a tool in OSHA's arsenal to protect workers like the ones at Wild West City. So OSHA issued a citation to Western World for
failing to protect its workers
, and our lawyers in New York and Washington fought with them all the way to the 3rd U.S. Circuit Court of Appeals – that's one trial and a few appellate rounds. In the end, the appellate court agreed with OSHA. As the
court said
, at a minimum, Western World could have designated a safety officer to inspect employees' firearms and ammunition prior to the start of each performance. Instead, according to the court, Western World's safety parameters were "woefully insufficient." We can't undo the terrible injury of the worker who was shot, but we could bring some measure of justice to this unique workplace – and ensure that other employees are not put in harm's way. The good guys should always win in the Wild West.
Darren Cohen is the deputy regional solicitor in the department's Office of the Solicitor in New York. David Jaklevic is a trial attorney in the same office who conducted the trial before the administrative law judge in the case.
Seguridad Laboral en el Salvaje Oeste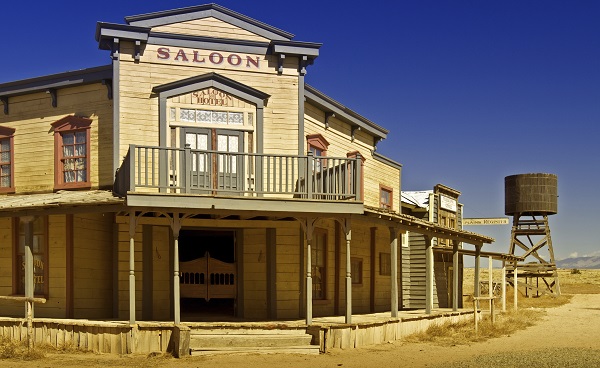 Stock image.
Todo el mundo merece un lugar seguro para trabajar, incluso en el Salvaje Oeste.
Western World Inc. es la empresa propietaria de Wild West City, un parque temático sobre el viejo oeste ubicado en Stanhope, Nueva Jersey. Darren recuerda que cuando niño iba al parque y se emocionaba al ver las actuaciones en vivo de las balaceras entre los vaqueros y los delincuentes. La acción era tan real que en aquellos días Darren no podía ni imaginarse que la munición usada en esas actuaciones fuera de mentira. Lamentablemente, en julio del 2006 las cosas se tornaron demasiado reales en Wild West City cuando un actor llevó balas de verdad y otro, sin saberlo, las cargó en su arma y le disparó en la cabeza a un compañero de trabajo, quien quedo permanentemente paralizado. Cuando se trata de la seguridad en el trabajo, la
Administración de Seguridad y Salud Ocupacional
es el sheriff. Es por eso que OSHA inspeccionó el parque temático después del incidente y descubrió que Western World Inc. no chequeaba ni la seguridad de las armas ni la de la munición antes de las actuaciones. Tan sólo les decían a los actores que trajeran armas de verdad y munición de mentira. OSHA va frecuentemente a lugares de trabajo tan poco comunes como estos donde no existen normativas específicas que traten este peligro en particular. Pero es ahí, sin embargo, donde entra en juego la cláusula general de obligatoriedad. Esta cláusula es parte del requerimiento de la Ley de Seguridad y Salud Ocupacional de proporcionar lugares de trabajo libres de riesgos reconocidos que puedan causar muerte o graves daños físicos a empleados. La cláusula es una herramienta más en el arsenal de OSHA para proteger a trabajadores como los de Wild West City. OSHA terminó dictaminando contra Western World Inc.
por no proteger a sus trabajadores
y nuestros abogados en Nueva York y Washington lucharon con ellos sin descanso en las cortes, llegando incluso hasta el Tercer Tribunal de Apelaciones de EE.UU. luego de haber tenido un juicio y varias etapas previas de apelación. Al final, la corte coincidió con OSHA. Tal y como
señaló el tribunal
, Western World Inc. podía como poco haber designado a un oficial de seguridad encargado de inspeccionar las armas de fuego y la munición de los trabajadores antes del comienzo de cada actuación. El tribunal calificó de "claramente insuficientes" los parámetros de seguridad de la empresa. Nosotros ya no podemos borrar la terrible lesión sufrida por el trabajador que recibió el disparo pero lo que sí podemos hacer es llevar un poco de justicia a este lugar de trabajo y asegurarnos de que no se pongan a sus trabajadores en peligro. Los buenos siempre ganan en el Salvaje Oeste.
Darren Cohen es el procurador regional adjunto en la Oficina del Procurador del departamento de trabajo en Nueva York. David Jaklevic es el abogado de esa misma oficina que sostuvo el juicio ante un juez de derecho administrativo.