If Paying to Work Doesn't Sound Right, That's Because It's Not.

Lee este artículo en español.
When new management took over at the Benton Harbor, Michigan, pancake house where she had been serving for several years, Erica Campbell knew some of the company's wage practices were simply not right. The restaurant began requiring servers to pay the employer $2 per hour from their tips, but didn't have a tip pooling arrangement in place. After speaking to management about the practices, she found that she suddenly was not getting many tables during her shift, and watched her income drop. "I had always made good money in tips and really enjoyed my job," she said. "It got really stressful because I support my mom and my niece and nephew and I was struggling to take care of them."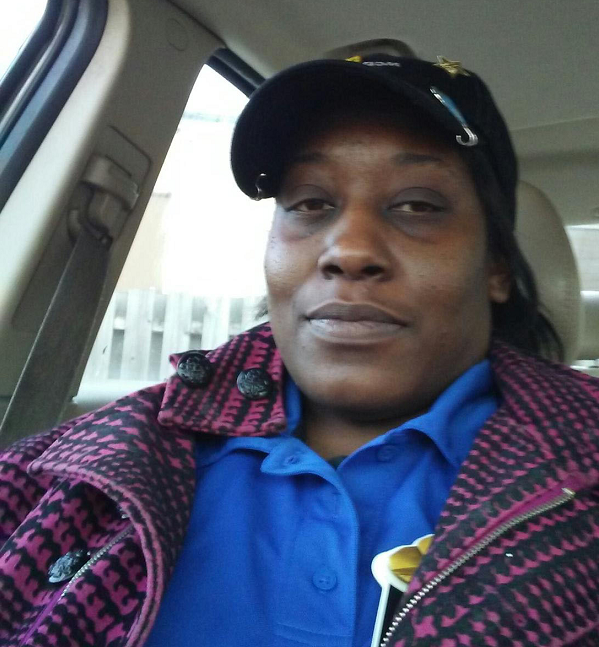 Erica on her way to her new job.
After cooperating with an investigation of the restaurant in 2012 by the Wage and Hour Division, Erica was fired for "chewing gum," a policy that she had never heard mentioned before. During its investigation, the Wage and Hour Division found that this tip pooling practice was in place at the two popular Sophia's House of Pancakes restaurants in Kalamazoo and Benton Harbor. But according to the
Fair Labor Standards Act
, tips are the property of the employee. In a valid tip pool, employers may collect tips as long as employees are notified of the arrangement and tips are redistributed by the employer to eligible employees in the pool and not used for any other purpose. The division also found that the restaurants failed to comply with the FLSA's minimum wage, overtime, record keeping and anti-retaliation requirements. Ultimately, the Labor Department was able to obtain a
consent judgment
in favor of the workers. The company has been ordered to pay $122,500 in back wages and $122,500 in liquidated damages to 73 employees at the Kalamazoo location and 45 workers at the Benton Harbor restaurant. Erica will receive more than $9,000 in back pay and damages. Today, Erica has a new job serving at a nearby restaurant. She is planning to use her back wages to continue to take care of her mom, niece and nephew, and is soon hoping to boost her skills by enrolling in college. "I appreciate the Department of Labor and its investigators so much," she said. "They did a really great job finding out what was going on there and holding the management accountable for correctly paying people. I am glad that my cooperation helped me and my co-workers receive the money we've earned." If you have questions about your company's pay practices, or you are an employer who wants to be sure you are complying with the law, learn more on the Wage and Hour Division's
website
or by calling 1-866-4-US-WAGE (1-866-487-9243). You also can check to see if back wages are being held for you as the result of an investigation using the online tool,
Workers Owed Wages
.
Editor's note:
The DOL Working for You series highlights the Labor Department's programs in action. View other posts in the series
here
.
Rhonda Burke is a public affairs specialist for the department in Chicago.
Si Pagar Para Poder Trabajar No Le Suena Bien Es Porque No Lo Es
Por Rhonda Burke Erica Campbell sabía que algo raro estaba pasando cuando una nueva gerencia empezó a encargarse del restaurante de panqueques de Benton Harbor, en Michigan, donde llevaba trabajado varios años como mesera. El restaurante empezó a exigir a los meseros que le dieran $2 por hora de sus propinas a pesar de que no había un acuerdo previamente establecido sobre reparto de propinas. Después de hablar de este asunto con los encargados, Erica empezó a notar que no le estaban tocando muchas mesas durante sus jornadas, y vio como sus ingresos empezaron a bajar. "Yo siempre hacia buen billete en propinas y me gustaba mi trabajo", dijo. "La cosa se me puso bien difícil porque mi mamá, mi sobrina y mi sobrino dependen de mí y mantenerles se me estaba poniendo muy complicado". Después de cooperar con la División de Horas y Salarios en una investigación al restaurante en el 2012, a Erica la despidieron por mascar chicle, una regla que nunca antes había oído mencionar. Durante la investigación, la División de Horas y Salarios descubrió que la exigencia sobre reparto de propinas se estaba haciendo en los dos populares restaurantes de Sophia's House of Pancakes de Kalamazoo y Benton Harbor. Sin embargo, la
Ley de Normas Razonables de Trabajo
(FLSA, por sus siglas en inglés) establece que los dueños de las propinas son los empleados. En un acuerdo de reparto válido, los empleadores pueden recoger propinas pero sólo si los empleados han sido previamente notificados del acuerdo y si las propinas son redistribuidas por el empleador a los trabajadores elegibles y no se usan para ningún otro propósito. La división también halló a los restaurantes en violación de los requerimientos de la FLSA sobre salario mínimo, sobretiempo, mantenimiento de registros y anti-represalias. Al final, el Departamento de Trabajo fue capaz de obtener una
sentencia a favor
de los trabajadores. La compañía ha sido ordenada a pagar $122.500 en salarios atrasados y $122.500 en compensación por daños y perjuicios a 73 empleados del restaurante en Kalamazoo y a 45 del de Benton Harbor. Erica recibirá más de $9.000 en salarios atrasados y compensación por daños. Erica tiene hoy día un nuevo trabajo sirviendo en un restaurante cercano. Ella planea que ha recuperado en salarios no pagados y compensación para seguir cuidando a su mama y sus sobrinos, y próximamente confía en dar un fuerte empujón a sus habilidades inscribiéndose en la universidad. "Aprecio muchísimo al Departamento de Trabajo y a sus investigadores", dijo, "Verdaderamente hicieron un gran trabajo para descubrir lo que allí estaba pasando y para hacer que la administración se responsabilizara de pagar correctamente. Me alegro de que mi cooperación me ayudara a mí y a mis compañeros de trabajo a recibir el dinero por el que trabajamos". Si tienes preguntas sobre las prácticas de pago en tu empresa, o eres empleador y quieres estar seguro de que estás cumpliendo con la ley, puedes visitar
el sitio web
de la División de Horas y Salarios o llamar al 1-866-4-US-WAGE (1-866-487-9243). También puedes comprobar si hay salarios atrasados que te pertenecen como resultado de investigaciones de la división mediante el uso de la herramienta en línea
Salarios Adeudados a los Trabajadores
.
Nota del editor
: La serie DOL Working for You pone de relieve programas en acción del Departamento de Trabajo. Ver otros mensajes de la serie
aquí
.
Rhonda Burke es especialista en información pública del Departamento de Trabajo en Chicago.