The following is a roundup of the department's recent activities. Read more in our newsletter.
Protecting Wages and Benefits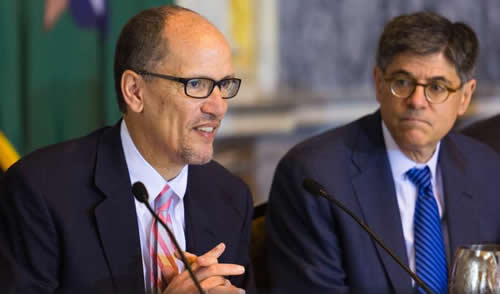 Secretary Perez (left) and Treasury Secretary Jack Lew.
Financial literacy plus best interest advice equal secure retirements:
Workers and families need to understand how and why to save, and they need the best possible advice to reach their financial goals. On June 29, Secretary of Labor Thomas E. Perez joined U.S. Treasury Secretary Jack Lew for a public meeting of the
Financial Literacy and Education Commission
to discuss efforts by the administration to promote financial know-how and protect savings. In his remarks, Perez highlighted the department's
conflict of interest rule
which aims to protect consumers from conflicted retirement investment advice. The conflict of interest rule is an important step in protecting America's retirement security and is part of the Obama administration's larger efforts to increase financial literary and help more Americans save for a secure and dignified retirement.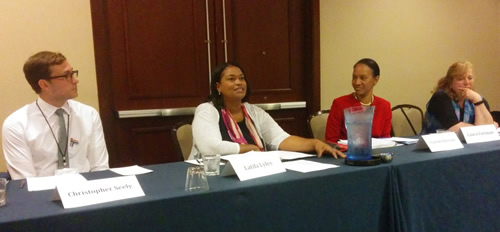 Left to Right: Chris Seely, OFCCP; Latifa Lyles, WB; Charlotte Burrows, EEOC; and Laura Fortman, WHD.
Addressing gender wage disparities:
Federal initiatives to support equal pay were the subject of a panel discussion hosted by
Women's Bureau
Director Latifa Lyles at the National Organization for Women's 50th Anniversary Conference in Washington, D.C., on June 24.
Wage and Hour
Deputy Administrator Laura Fortman and Chris Seely from the
Office of Federal Contract Compliance Programs
joined Charlotte Burrows, commissioner of the
Equal Employment Opportunity Commission
, for the panel. Participants shared their recent regulatory and policy initiatives designed to address and eliminate gender wage disparities.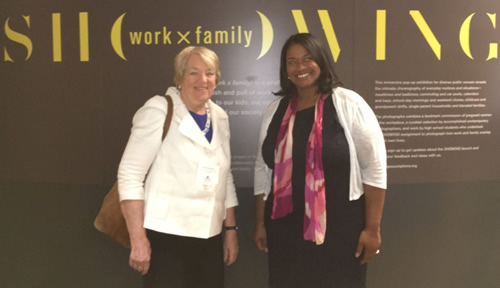 Women's Bureau Director Latifa Lyles (right) with Institute for Women's Policy Research President Heidi Hartmann.
Research for creating paid leave policies:
The Women's Bureau recently participated in the 2016 Work and Family Researchers Network Conference in Washington, D.C., June 23-24. Emphasizing the critical role that research plays at every stage in the process of developing a paid family medical leave program, Deputy Director Pronita Gupta spoke about the Rhode Island Temporary Caregiver Insurance program at a June 23 session. Gupta's talk covered strategies used to draft and pass the legislation; research findings on the program; and preliminary cost estimates for proposed expansions to the program. On the second day of the conference, Director Latifa Lyles moderated a discussion with top researchers from the Institute for Women's Policy Research on
paid family leave
and sick day policies, as well as a new state index on work and family supports for women.
Paid leave roundtables in three more states:
In their continuing series of local discussions on paid family leave across the country, the
Women's Bureau
made stops in Hartford, Connecticut; Providence, Rhode Island, and New Castle, Delaware, during the week of June 27. Advocates in Connecticut discussed the importance of crafting paid family leave policies that fit the care needs of their aging demographic. In Rhode Island, employers and health care providers discussed possible benchmarks to demonstrate advances and gaps in access to and understanding of temporary care insurance in Rhode Island. In Delaware, participants discussed the need for paid leave, emphasizing the economic, health, and employment consequences that can be exacerbated by lack of access to paid leave. The Women's Bureau continues to collect valuable insights on the challenges and successes in expanding access to paid family medical leave across the country.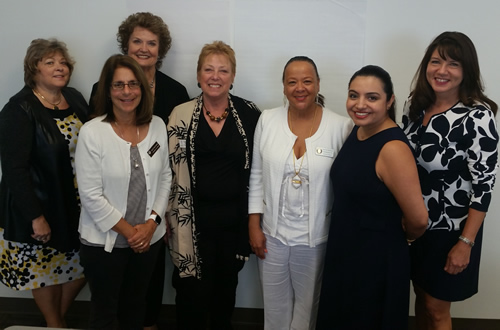 Officers of the Association of California Commissions for Women.
Advancing California women:
The Association of California Commissions for Women held its semi-annual meeting in Los Angeles on June 25. At the event, regional administrator for the
Women's Bureau
Kelly Jenkins-Pultz briefed those in attendance on President Obama's new
Equal Pay Pledge
, and talked about efforts to advance paid leave and to encourage more women into
apprenticeships
. "The
California Commissions for Women
is a powerful force for gender equity and among WB's strongest allies in working toward improving economic security for women and families," Jenkins-Pultz said.  
Building Jobs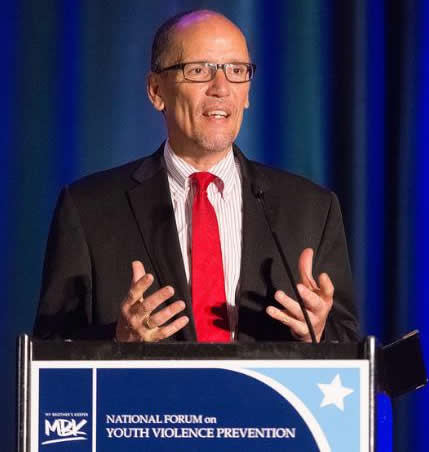 Secretary Perez.
Smoothing the road from the criminal justice system:
"The best way to keep kids out of the criminal justice system is to
help them find a job
." Secretary Perez shared this reality as the keynote speaker at the National Summit on Preventing Youth Violence this week in Baltimore. During his remarks, the secretary praised the collaborative work being done by the departments of Labor and Justice, and highlighted the Labor Department's investment of over $
64 million in grants to 40 organizations nationwide
to help maximize the potential of people who have been involved with the criminal justice system, or those at risk of becoming involved. "The truth is, people with a criminal record can work and want to work. We're leaving money on the table by not giving them a second chance. Workers who could be contributing to our economy are being sidelined," he said.
On Capitol Hill in support of disability employment:
Plans, programs and priorities of the
Office of Disability Employment Policy
were shared with attendees at the United Spinal Association's "Roll on Capitol Hill" Legislative and Policy Conference on June 27, in Washington, D.C. Deputy Assistant Secretary for Disability Employment Policy Jennifer Sheehy delivered the keynote address, speaking about ODEP priorities as well as key outreach events promoting workplace inclusion, such as
National Disability Employment Awareness Month
. Founded in 1946, United Spinal is the largest nonprofit organization dedicated to helping people with spinal cord injuries and disabilities.
Improving Safety and Health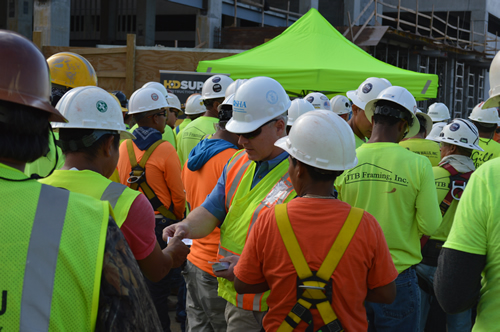 Jeffery Stawowy, OSHA's assistant director of the Atlanta-West Office, passes out wallet cards with heat illness symptoms.
Southeast stand-down:
Employers, trade associations and the
Occupational Safety and Health Administration
sponsored a one-hour heat safety stand-down at construction sites and workplaces in eight Southern states. From June 27 to July 1, employers voluntarily stopped work for one hour to conduct safety training focused on how to recognize the symptoms of
heat-related illnesses
and prevent these illnesses when working in hot weather. Participants learned about OSHA's Heat Safety Tool — the
mobile application
available for iPhone, Blackberry and Android platforms. In 2014, 2,630 workers suffered from heat illness while 18 died from heat stroke and related causes on the job – all of which were preventable.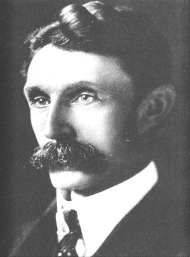 Dr. Joseph A. Holmes, first director of the Bureau of Mines.
Mine safety pioneer fêted:
More than a century ago, a legendary and passionate safety advocate had an extraordinary vision for mine safety. In the early 1900s, mining deaths were practically the rule not the exception, with 24,000 coal miners perishing in industry accidents between 1900 and 1910. In the wake of these tragedies, Congress established the Bureau of Mines in May 1910, and President Taft appointed Dr. Joseph A. Holmes as the bureau's first director. A humanitarian and mine safety advocate, Holmes set out to make mine work safer through accident prevention, education and first aid training. His greatest achievement was in the area of emergency response. In 1916 – one year after his death – the
Joseph A. Holmes Safety Association
was established. And 100 years later, from June 28-30, the mining industry honored his contributions and lifelong work at the
Joseph A. Holmes Safety Association and the Holmes Mine Rescue Association Annual Meeting and Training Seminar
in Branson, Mo. In his keynote address, Assistant Secretary of Labor for Mine Safety and Health
Joseph A. Main
noted that Dr. Holmes' legacy continues today. "The progress made in mine safety and health in the past century is clear, and 2015 has now become the new benchmark," he said. Last year marked the
safest in the history of mining
, with 28 deaths nationwide.
Editor's Note:
Find previous posts in this series
here
.