Raquel Bruno, 41, was a bartender and server at the La Hacienda restaurant Poblanos Mexican Cuisine in North Charleston, S.C., for three years. She was sure her employer wasn't paying her properly, but didn't want to complain because her weekend work at the restaurant allowed her to meet other responsibilities during the week. The Mexico City-born mother of three was encouraged by co-workers to call the department's
Wage and Hour Division
. They wanted her to call because they also had concerns about their pay and, unlike many of them, she spoke fluent English. But Raquel resisted calling the division because she was afraid she would be fired. Then one day a co-worker told her that Wage and Hour Division investigators were looking into the pay practices at another La Hacienda restaurant location. She decided it was time to speak up, so she met with them and provided valuable information.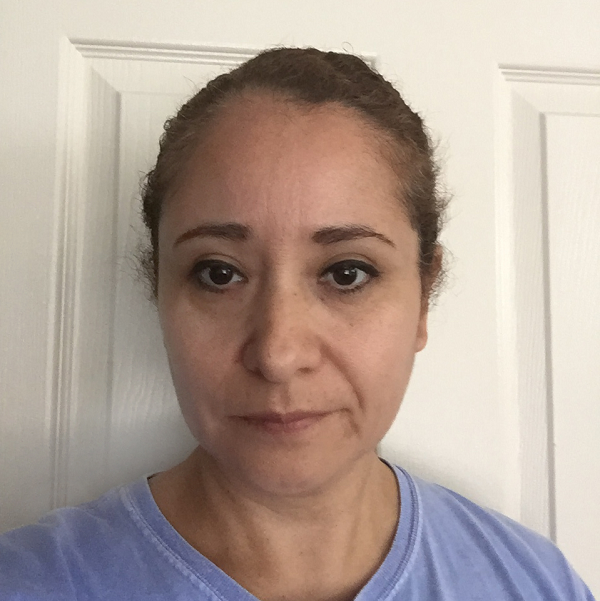 Not long after that, the employer's improper pay practices reduced her pay below what she could live on. Raquel had to leave the restaurant and went to work for a staffing agency. Ultimately, investigators found the employer violated overtime, minimum wage and recordkeeping provisions of the
Fair Labor Standards Act
at 13 Charleston-area locations. In April 2016, a U.S. District Court judge ruled that 119 La Hacienda employees are owed a total of
$1,179,045 in back wages and damages
. Raquel is receiving $27,819.20. "I wasn't expecting a lot of money. I was just looking for them to do the right thing, because I didn't think it was fair for people," said Raquel. "That makes me feel there is still justice and it is only fair that someone can help us." Raquel recently moved to Atlanta and plans to use the back pay to finish her degree in management and human resources. She also wants to help her two children currently attending college and put her younger son through school, as well. If you are concerned about your company's pay practices, or you are an employer who wants to be sure you are complying with the law, learn more on the Wage and Hour Division's website or by calling 1-866-4-US-WAGE (1-866-487-9243). You also can check to see if back wages are being held for you as the result of an investigation by using the online tool,
Workers Owed Wages
.
Editor's note:
 The DOL Working for You series highlights the Labor Department's programs in action. View other posts in the series 
here
.
Raquel originally shared her story with
The Post and Courier
.
Michael D'Aquino is the regional director of public affairs for the department in Atlanta.
Justicia para Raquel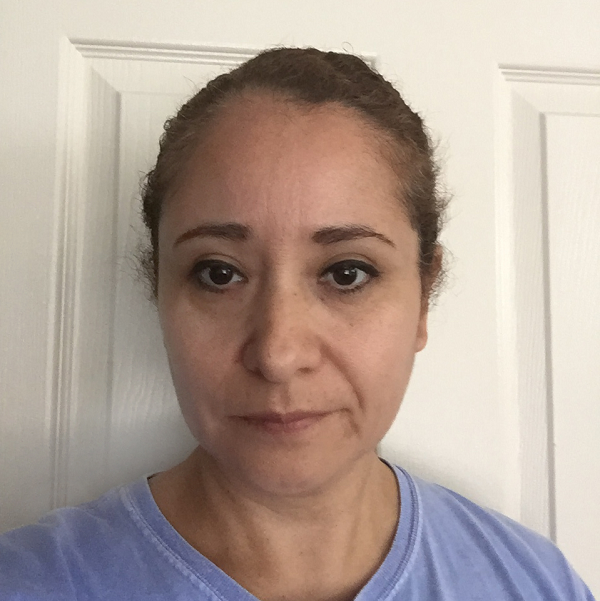 Raquel Bruno llevaba tres años trabajando de mesera y en la barra del Poblanos Mexican Cousine, un restaurante de la cadena La Hacienda en North Charleston, Carolina del Sur. Ella estaba segura que su empleador no le pagaba correctamente pero no quería quejarse porque con su trabajo de fin de semana podía cumplir con otras responsabilidades durante la semana. Sus compañeros animaron a esta madre de tres natural de Ciudad de México a llamar a la
División de Horas y Salarios
del Departamento de Trabajo. Querían que llamara porque  también ellos estaban preocupados por cómo les estaban pagando pero, al contrario que muchos, ella sí sabía hablar inglés. Al principio, Raquel no quiso llamar a la división porque tenía miedo que la corrieran. Entonces,  un compañero de trabajo le dijo un día que investigadores de la División de Horas y Salarios estaban investigando las prácticas de pago en otro restaurante de La Hacienda. Fue ahí que Raquel decidió que era el momento de hablar, así que se reunió con los investigadores, a los que dio valiosa información. No mucho después, las prácticas de pago del empleador hicieron que su salario se redujera por debajo incluso del nivel de subsistencia. Raquel dejó el restaurante y se fue a trabajar a una agencia de empleo. En última instancia, los investigadores encontraron al restaurante en violación de las reglas sobre salario mínimo, horas extra y mantenimiento de registros de la
Ley de Normas Razonables de Trabajo
en un total de 13 sucursales en el área de Charleston. Y en abril de este año, un juez  
dictaminó que a 119 empleados de La Hacienda
se les debían pagar un total de $1.179.045 en salarios atrasados y en concepto de compensación por daños. Raquel va a recibir $27.819. "No esperaba mucho dinero. Apenas quería que hicieran lo correcto porque no estaban siendo justos con la gente", dijo Raquel. "Me siento como que todavía hay justicia, y es muy bueno que haya alguien que nos ayude". Raquel se trasladó recientemente a Atlanta y tiene previsto utilizar el pago de los salarios atrasados y la compensación por daños para terminar sus estudios de dirección y recursos humanos. Ella también quiere ayudar a sus dos hijos actualmente asisten a la universidad, y al más joven a ingresar también. Si estás preocupado por las prácticas de pago de tu empresa, o eres un empleador que quiere estar seguro de que está cumpliendo con la ley o aprender más, visita el sitio de la División de Horas y Salarios o llamando al 1-866-4-US-WAGE (1-866-487-9243). También puedes comprobar si tienen salarios guardados para ti como como el resultado de una investigación haciendo uso de la herramienta en línea
Salarios Adeudados a Trabajadores
.
Nota: La serie
DOL Working for You
pone de relieve los programas en acción del Departamento de Trabajo. Puedes ver otros mensajes en la serie
aquí
.
Raquel compartió por primera vez su historia con
The Post and Courier
.
Michael D'Aquino es el director regional información pública del departamento en Atlanta.
Siga el departamento a Twitter @USDOL_Latino y Facebook @USDOLLatino.