Bo Knows … the Importance of Inclusion
[vimeo 165019939 w=640 h=360]
Those of a certain age may remember "
Bo Knows
," a highly successful advertising campaign for cross-training athletic shoes that ran in the late 1980s and early 1990s. It was a series of television commercials featuring legendary athlete Vincent Edward "Bo" Jackson, who played both professional baseball and football at the same time — and was the first athlete to be named an All-Star in two major American sports. Given his multi-sport prowess, Jackson was a natural personality to endorse shoes for multi-sport athletes.  Each spot showcased the many sports that "Bo Knows," some with humorous vignettes of him trying his hand at everything from cycling to soccer to surfing. (In one, he also has a go at playing guitar, only to be scolded by blues legend Bo Diddley for his lack of musical talent.) What the spots didn't show is something else "Bo Knows" well, and I know, too — what it's like to have a disability.  I am deaf, while Jackson has a speech impediment and he stuttered significantly as a child. With time and training, Jackson learned to self-manage his speech impediment by speaking slowly and deliberately. But he has shared that he remembers vividly how it felt to be judged based on his disability, which negatively impacted his confidence and resulted in poor performance in the classroom. Although not private about this disability during his athletic career, Jackson has spoken about it more widely since retiring from sports, using his fame to help educate about the importance of judging people on what they
can
do — whether on the field, in school or at work. As Major League Baseball's first disability ambassador, I am thrilled about his choice to use his powerful voice in this way. Most recently, Jackson took time to record a new
public service announcement
for the Professional Baseball Athletic Trainers Society, which works through its
Ability Transcends Challenges initiative
 to spread this important message far and wide across America through a variety of ballpark events and activities. We are now thrilled to co-brand and disseminate this PSA as part of our alliance with the Labor Department's
Office of Disability Employment Policy
. It is the third in a series showcasing Major League Baseball's long history of disability inclusion; the other two PSAs feature
Jim Abbott
, a former pitcher who was born with one hand,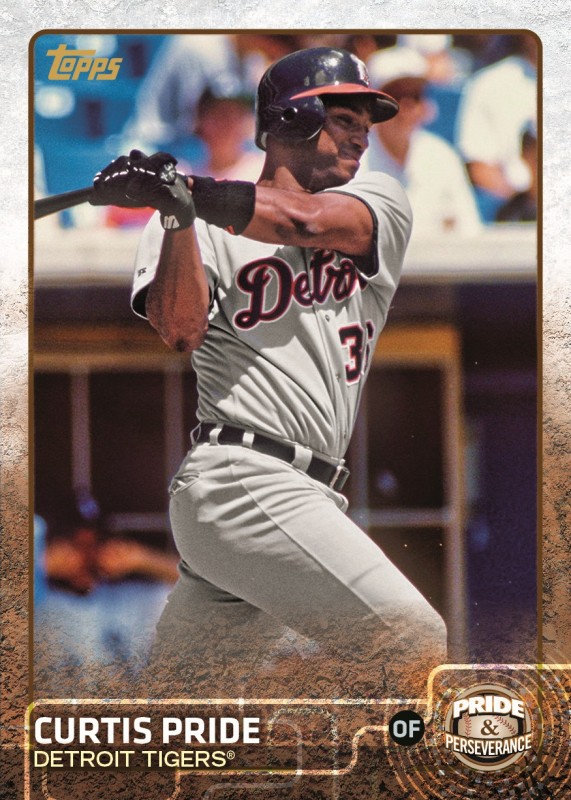 and
yours truly
. Given his status as both a marketing and sports superstar, Jackson is clearly no stranger to the camera. But given the nature of his disability, his capability as a spokesperson could have easily been overlooked by many.  Fortunately, as he says in the PSA, "Sports has let people see me for what I could do." Among many other things, "Bo Knows" the value of that message, and I'm thrilled that he has stepped up to the plate to help more people understand it, too.
Curtis Pride is a former MLB outfielder and current head baseball coach at Gallaudet University. A person who is deaf, he is also MLB's first disability ambassador, working to raise awareness about the skills and talents of people with disabilities, both on and off the playing field.