How to Protect Workers from Zika Exposure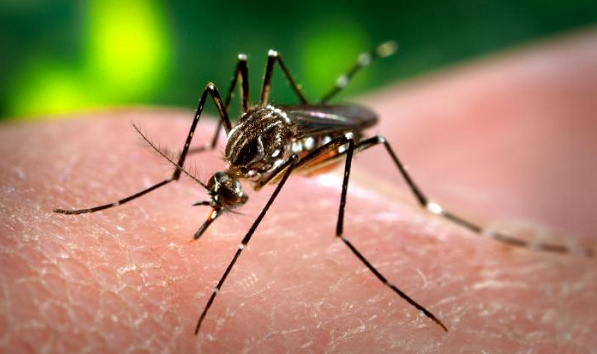 The outbreak of Zika that has spread through Central and South America, Mexico, and parts of the Caribbean has reached the United States mainland, with four locally-transmitted cases reported in Florida on Friday. Now that we know the virus is here, OSHA reminds employers and workers to take steps to prevent or minimize the risk of Zika infection, especially for those working outdoors. OSHA has
resources
to help workers and employers avoid Zika and stay healthy, including
interim guidance
to protect workers who are outdoors, involved in mosquito control operations, in affected health care facilities and laboratories, or travel to Zika-affected areas. Developed in partnership with the
National Institute for Occupational Safety and Health
, the guidance also links to the most up-to-date
CDC information
on potential health effects and reproductive outcomes associated with Zika infection. Tips for preventing Zika and other mosquito-borne diseases include:
When working outdoors, wear clothing that covers the hands, arms, legs, and other exposed skin. Wear a hat with mosquito netting to protect the face and neck. Lightweight, loose-fitting clothing may be best in warm weather to help avoid heat illness.
Use insect repellent with an EPA-registered active ingredient, and always follow label precautions and manufacturer instructions for use.
Get rid of sources of standing water (tires, buckets, cans, bottles, barrels) whenever possible to reduce or eliminate mosquito breeding areas.
Talk to your supervisor(s) about any outdoor work assignment(s) if you are or your sexual partner is pregnant or may become pregnant. Such workers should be familiar with CDC information on Zika virus and pregnancy.
OSHA's website also provides a
Spanish version of the interim guidance
, and a QuickCard for outdoor workers in
English
and
Spanish
. Although Zika virus is generally spread by the bites of infected mosquitoes, exposure to an infected person's blood or other body fluids may also result in transmission. Evidence suggests that about one out of five people infected with the virus develops symptoms that can start 2-7 days after the bite of an infected mosquito. Zika symptoms are typically mild and can last 2-7 days with the most common symptoms including fever, rash, joint pain and red or pink eyes. Other symptoms include muscle pain and headache. See your health care provider if you develop symptoms of Zika, particularly if you live or work in an area with active Zika transmission or have recently visited an area where Zika is found.
Mandy Edens is the director of OSHA's Directorate of Technical Support and Emergency Management. Photo credit: CDC/James Gathany.
Cómo proteger a los trabajadores contra la exposición al Zika
Por
Mandy Edens Propagado por América Central y del Sur, México, y partes del Caribe, el brote del virus del Zika ha llegado ya a Estados Unidos, con cuatro casos de transmisión local reportados en Florida el viernes. Ahora que sabemos que el virus está aquí, OSHA recuerda a empleadores y trabajadores que tomen medidas para prevenir o minimizar el riesgo de infección por Zika, especialmente para aquellos que trabajan al aire libre. OSHA tiene
recursos
para ayudar a que trabajadores y empleadores eviten el Zika y se mantengan sanos, incluyendo una
guía provisional
para proteger a los trabajadores al aire libre, aquellos involucrados en las operaciones de control de mosquitos, en instalaciones y laboratorios de atención de salud afectados, o aquellos que vayan a viajar a zonas afectadas por el Zika. Desarrollada en colaboración con el
Instituto Nacional para la Seguridad y Salud Ocupacional
, la guía también incluye enlaces con la información más actualizada de los
CDC
sobre riesgos potenciales sobre la salud y sobre asuntos reproductivos asociados con la infección por Zika. Consejos para prevenir Zika y otras enfermedades transmitidas por mosquitos incluyen:
Cuando trabajes al aire libre, usa ropa que cubra las manos, los brazos, las piernas y el resto de piel expuesta.
Usa sombrero con un mosquitero para proteger la cara y el cuello. La ropa ligera y holgada puede ser mejor en clima cálido para ayudar a evitar enfermedades por el calor.
Usa repelente de insectos con ingrediente activo registrado por la EPA, y sigue siempre las precauciones que aparecen en la etiqueta y las instrucciones de uso del fabricante.
Elimina fuentes de agua estancada (neumáticos, baldes, latas, botellas, barriles) siempre que sea posible para reducir o eliminar los criaderos de mosquitos.
Habla con tu supervisor o supervisores sobre cualquier asignación de trabajo al aire libre si tu pareja sexual está embarazada o puede quedar embarazada. Estos trabajadores deben estar familiarizados con la información de los CDC sobre el virus del Zika y el embarazo.
La página web de OSHA también proporciona
una versión en español
de la guía provisional y una
Hoja Rápida
para trabajadores al aire libre en inglés y español. Aunque el virus del Zika generalmente se propaga por la picadura de mosquitos infectados, la exposición a la sangre de una persona infectada o a otros fluidos corporales también puede resultar en transmisión. La evidencia sugiere que aproximadamente una de cada cinco personas infectadas con el virus desarrolla síntomas que pueden comenzar entre 2 y7 días después de la picadura de un mosquito infectado. Los síntomas suelen ser leves y pueden durar de 2 a7 días. Los síntomas más comunes incluyen fiebre, erupción cutánea, dolor en las articulaciones, y ojos enrojecidos o rosados. Otros síntomas incluyen dolor muscular y dolor de cabeza. Consulta a tu proveedor de atención médica si desarrollas síntomas del Zika, especialmente si vives o trabajas en un área con transmisión activa del Zika o si has visitado recientemente una zona donde el Zika está presente.
Mandy Edens es la directora de la Dirección de Apoyo Técnico y Gestión de Emergencias de OSHA. Crédito de foto: CDC/James Gathany.