Back Wages Give Los Angeles Man a New Beginning


You know your life is tough when moving from a 1991 Honda Accord to a 2015 Nissan Versa constitutes a major upgrade in where you sleep at night. But for Barry Davis, it's just one step toward a more stable future.
Barry spent decades living on the streets of Los Angeles overcoming substance abuse issues. Even during Barry's hard times, though, the owner of Afflin Recycling saw the value of having a guy with street smarts on the job, and hired Barry as a full-time worker 15 years ago.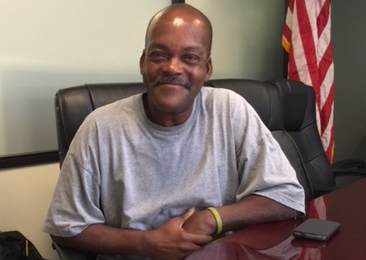 Barry started out receiving $30 a day and gradually saw his pay rise to $65 a day, all in cash. When investigators from the department's Wage and Hour Division showed up at Afflin Recycling last year, the owner claimed that Barry was not an employee and was only allowing him to stay there to help him out. But after reviewing records and conducting interviews, our investigators saw Barry's status differently. As a result, his salary has been upped to $10 an hour to meet California's minimum wage requirements. Barry also received more than $7,000 in back wages and damages. The investigation also found Barry's co-workers were owed a total of $16,000 in back wages and damages for minimum wage and overtime violations.
In addition to upgrading his vehicle, Barry used the money to purchase a cell phone, help his kids out, and pay for some assisted living expenses for his mother. Having overcoming a drug addiction more than 10 years ago, he plans to move into an apartment as soon as he can afford one. Unfortunately, this case isn't an isolated one. The Wage and Hour Division has found widespread pay problems at recycling facilities in Southern California; violations were found at more than three-quarters of facilities investigated.
Barry said the investigation was a positive experience for him as it came just as he was turning his life in a positive direction. "You just have to strive to survive," he said. "Anything else, you just leave it in the hands of the Lord."
If you are concerned about your company's pay practices, or you are an employer who wants to be sure you are complying with the law, learn more on the Wage and Hour Division's website or by calling 1-866-4-US-WAGE (1-866-487-9243). You also can check to see if back wages are being held for you as the result of an investigation by using the online tool, Workers Owed Wages.
Editor's note: The DOL Working for You series highlights the Labor Department's programs in action. View other posts in the series here.
Leo Kay is the department's regional director of public affairs in San Francisco.  
Pagos atrasados le dan nuevas alas a hombre de Los Ángeles
Por Leo Kay Uno se da cuenta de lo dura que puede ser la vida cuando pasar de dormir en un Honda Accord de 1991 a un Nissan Versa del 2015 representa una mejora sustancial. Para Barry Davis eso constituye apenas un paso más hacia un futuro más estable. Por décadas, Barry deambuló por las calles de Los Ángeles tratando de superar problemas de adicción. Pero incluso pasando por momentos difíciles, el dueño de Afflin Recycling se dio cuenta del valor de tener en el trabajo a un tipo con sus conocimientos de calle, y hace 15 años le contrató como trabajador a tiempo completo.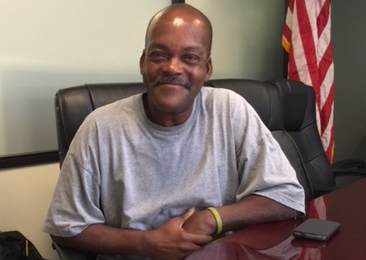 Barry comenzó ganando $30 al día, y gradualmente su sueldo aumentó hasta $65, siempre en cash. Cuando los investigadores de la División de Horas y Salarios del departamento se presentaron en Afflin Recycling el año pasado, el propietario dijo que Barry no era empleado, que apenas le dejaba estar allí para ayudarle un poco. Sin embargo, después de revisar registros y hacer entrevistas, nuestros investigadores vieron el estatus de Barry de una manera muy diferente. Como resultado, su salario ha subido a $10 la hora en cumplimiento de los requisitos del salario mínimo de California. Y Barry también recibió más de $7.000 en pagos atrasados y compensación por daños. La investigación encontró que a los compañeros de Barry también se les adeudaba un total de $16.000 en salarios atrasados y compensación por daños por violaciones al pago de salario mínimo y horas extras.
Además de renovar su vehículo, Barry utilizó el dinero para comprarse un teléfono celular, ayudar a sus hijos, y asumir algunos gastos para los cuidados de la vivienda asistida de su madre. Tras dejar el crack hace más de 10 años, ahora planea mudarse a un apartamento tan pronto pueda. Lamentablemente, este caso no es un caso aislado. La División de Horas y Salarios ha descubierto problemas salariales generalizados en muchas instalaciones de reciclado en el sur de California: se hallaron violaciones en más de un 75 por ciento de las instalaciones investigadas.
Barry dijo que la investigación fue una experiencia positiva justo cuando estaba dándole un giro a su vida. "Uno apenas tiene que esforzarse para salir adelante", dijo. "Y el resto hay que dejarlo en manos del Señor". Si estás preocupado por las prácticas de pago de tu empresa, o eres un empleador que quiere estar seguro de que está cumpliendo con la ley, aprende más en el sitio web de la División de Horas o llamando al 1-866-4-US-WAGE (1-866-487-9243). También puedes ver si hay salarios atrasados que se te deben como resultado de una investigación, usando la herramienta en línea Salarios Adeudados a los Trabajadores.
Nota de edición: La serie DOL Working For You pone de relieve programas en acción del Departamento de Trabajo. Puedes leer potras historias de la serie aquí.
Leo Kay es el director regional de información pública del departamento  en San Francisco.