Job Corps Grad Pursues a Life of Service


As a child, Travis Pettis aspired to be a lot of things when he grew up — a firefighter, police officer, doctor, structural engineer and an artist, just to name a few. Mainly, he knew he wanted his job to be something where he could help other people. Today he's doing exactly that as a combat medic in the U.S. Army, though his path to what is now his dream job took a few interesting turns along the way. After graduating from Frayser High School in Memphis, Tennessee, Travis attended college at Oral Roberts University in Oklahoma. He earned 62 credits but was unable to complete his degree due to financial issues and decided to move back to Memphis.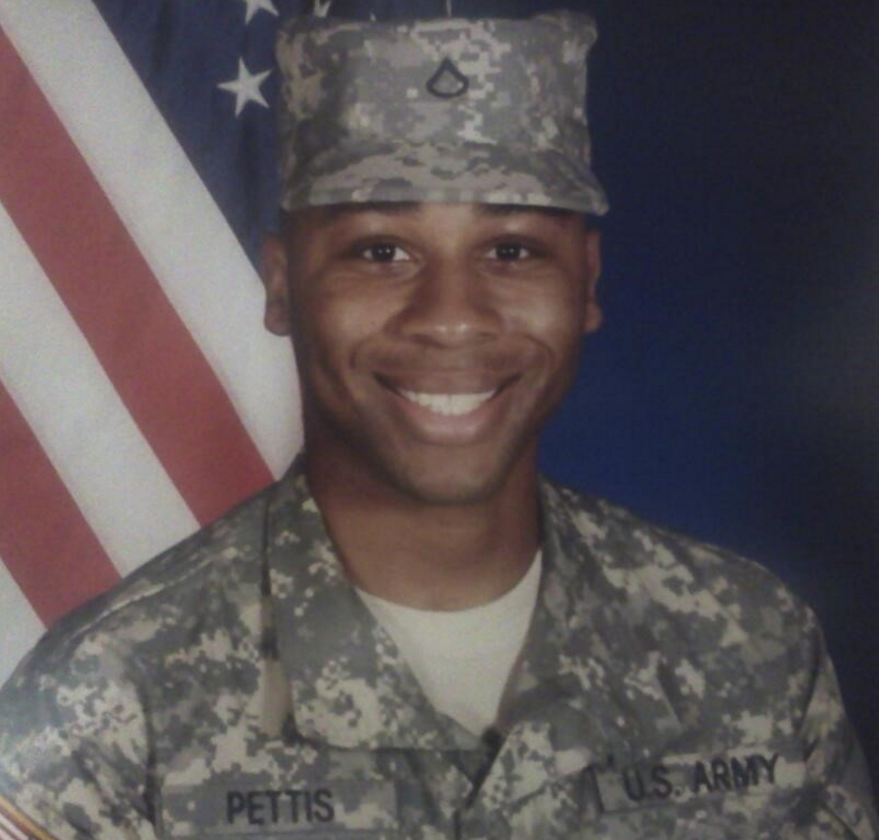 He then found work as a graphic designer for Neighborhood Christian Center, a local outreach ministry in low-income neighborhoods, but still wanted to further his education. After searching for programs that would be a good fit, Travis' brother – a recent graduate of the department's
Job Corps
program – suggested he consider Job Corps, too. With an interest in design and art, and a passion for working with his hands, Travis moved across the state to enroll in Job Corps' Construction Craft Laborer program at the
Jacobs Creek Job Corps Center
in Bristol. During his time there, he not only embraced the educational advances offered to him, he also became involved in a number of on-campus leadership opportunities, such as the Student Government Association, and serving as a recreation aide and a leader in his dorm. Through Job Corps' partnership with the U.S. Department of Agriculture, Travis earned his certification to become a forestry firefighter and worked with the Jacobs Creek Job Corps fire team. "He was willing to volunteer for any opportunity that came available and served as a mentor for other students," recalls Lakeshia Gallaspy, a business community liaison at the center. After graduating from Job Corps in 2013, Travis enlisted in the U.S. Army – a natural continuation of his goal to work in the service of others. He is currently stationed at Fort Riley in Kansas and spends his days learning and serving those around him.
Editor's note:
 Job Corps trains more than 60,000 students at 126 centers in all 50 states. Interested in more information? Visit jobcorps.gov or call 800-733-5627. 
The DOL Working for You series highlights the Labor Department's programs in action. View other posts in the series 
here
.
Mark Huffman is a public affairs specialist for the department.
Graduado de Job Corps Cumple Sueño de Servir al Prójimo
Por
Mark Huffman De niño, Travis Pettis quería llegar a ser un montón de cosas cuando se hiciera mayor, como bombero, policía, médico, ingeniero estructural o artista, por nombrar algunas. Más que nada, él sabía que quería que su trabajo le permitiera ayudar a otras personas. Y hoy día está haciendo exactamente eso como personal médico de combate para el U.S. Army, aunque este camino para lograr el que en la actualidad es el trabajo de sus sueños tomó algunos giros interesantes. Después de graduarse por la Frayser High School en Memphis, Tennessee, Travis estudió en la Oral Roberts University en Oklahoma. Obtuvo 62 créditos pero no pudo completar sus estudios por problemas financieros y decidió regresarse a Memphis.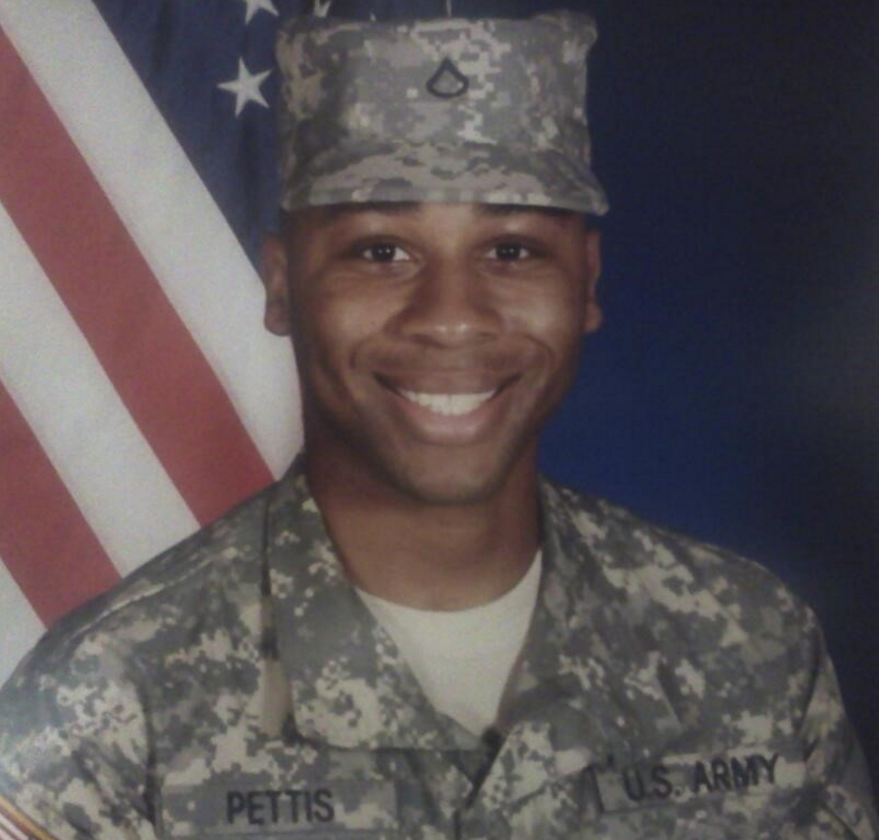 Travis encontró trabajo como diseñador gráfico en el Neighborhood Christian Center, un ministerio de ayuda a barrios de bajos ingresos. Pero él quería avanzar en su educación. Después de buscar programas que se ajustaran a sus intereses, su hermano, recién graduado del programa Job Corps del departamento, le sugirió que también considerara la posibilidad de
Job Corps
. Interesado en arte y diseño, y con una pasión para trabajar con sus manos, Travis viajó a Bristol para inscribirse en el programa Construction Craft Laborer en el
Jacobs Creek Job Corps Center
Allí, no sólo aprovechó las ventajas que le ofrecieron para su educación sino que también estuvo involucrado en el campus en varias oportunidades de liderazgo tales como en la Asociación de Gobierno Estudiantil, servicio como ayudante de recreación y siendo líder en su dormitorio. A través de la relación de Job Corps con el Departamento de Agricultura de EE.UU., Travis obtuvo su certificación para convertirse en bombero forestal y trabajó con el equipo de protección contra incendios del centro Jacobs Creek Job Corps. "Estuvo dispuesto a servir como voluntario para cualquier oportunidad que se presentase y sirvió de mentor para otros estudiantes", recuerda Lakeshia Gallaspy, un enlace de negocios del centro con la comunidad. Después de graduarse de Job Corps en el 2013, Travis se enlistó en el U.S. Army, una continuación natural de su objetivo de trabajar al servicio de los demás. En la actualidad está estacionado en Fort Raleigh, en Kansas, y dedica sus días aprendiendo y sirviendo a sus semejantes.
Nota del editor
: Job Corps forma a más de 60.000 estudiantes de 126 centros en 50 estados. ¿Estas interesado en obtener más información? Visita
jobcorps.gov
o llama al 800-733-5627.
La serie
DOL Working for You
del Departamento de Trabajo pone de relieve los programas del Departamento de Trabajo en acción. Ver otros mensajes en la serie
aquí
.
Marcos Huffman es especialista en información pública del departamento.