Job Corps Grad Follows Her Dreams

Ivory Figures always had dreams of working in the medical field but she postponed her plans and dropped out of Alcorn State University to care for her mother, who suffers from chronic diabetes and other health issues. However, in the midst of trying to remain strong for her mother, Ivory realized that she had lost sight of what was once important to her − her education, dreams and career. "I knew I needed to further my education. I wanted to go into health care but what made me make my decision were the counseling sessions I had with my pastor," Ivory said. "He told me if I didn't want to be bitter, I needed to get back on track. I didn't want to look back wishing I had completed everything, but didn't."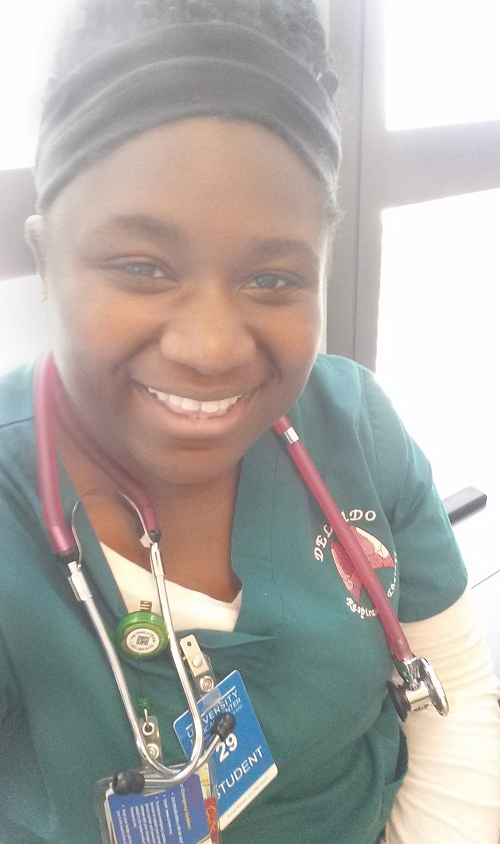 After searching for education and job training options on the internet, the then-24-year-old enrolled in the Mississippi Job Corps Center in Crystal Springs to learn how to be a Certified Nursing Assistant. She wanted a place where she could be surrounded by people who she could relate to, and Job Corps turned out to be an excellent fit. After graduating from MJCC in 2015, Ivory was selected to represent the center as a student ambassador for Job Corps' 50th anniversary celebration in the District of Columbia. To be chosen as an ambassador, students must have demonstrated an exceptional work ethic during their time in Job Corps and be a role model for current students.
"Ivory Figures was well deserving of recognition for her outstanding accomplishments while on center," said Ronda Eady, a business community liaison at MJCC. "She did a great job on her wing and held her dorm peers daily to high standards." Today, Ivory works at Ochsner Medical Center in New Orleans as a CNA and is pursuing a respiratory therapy degree at Delgado Community College. Ivory said she gained much more than she expected from Job Corps. While she wishes she had started the program sooner, she has become independent, is beginning a promising career and will have a lifelong support team.
Editor's note: Job Corps trains more than 60,000 students at 126 centers in all 50 states. Interested in more information? Visit jobcorps.gov or call 800-733-5627.  The "DOL Working for You" series highlights the Labor Department's programs in action. View other blog posts in the series here.
Asia Brown is an intern in the department's Office of Public Affairs in Atlanta.