Back to School: Challenges and Opportunities for Students and their Families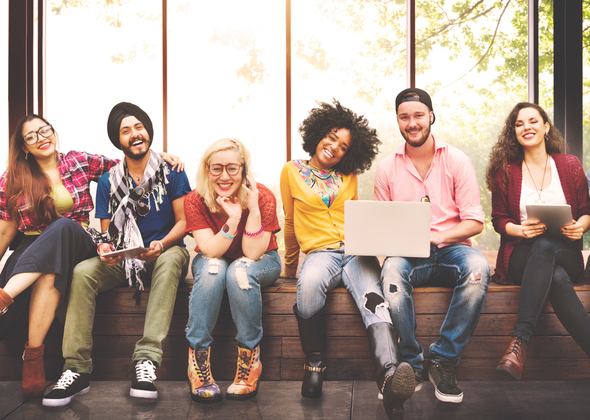 The start of a new school year marks an exciting but somewhat stressful time for all students and their families. Students must juggle new schedules, class assignments, rules and relationships, and sometimes jobs or other work-based experiences that help put them on track for their future career goals. At the same time, their families struggle with figuring out what they need to do to support them and equip them with the skills and values needed to put them on the path to becoming successful self-determined adults. For college students with disabilities and their families, this can be particularly challenging. In college, unlike high school, students with disabilities can only access reasonable accommodations if they disclose their disability. The decision as to whether or not to disclose is a personal one that is ultimately up to the student to make. Families, however, still have an important role to play in helping the student understand the pros and cons of disability disclosure, not only in this context, but also socially and in the workplace. Here at the Office of Disability Employment Policy, we have developed "
The 411 on Disability Disclosure: A Workbook for Youth with Disabilities
" to help students and their families navigate this process. I can see how a student's mindset around disclosure in college differs from that of a parent who wants their child to share information about their disability and regularly use accommodations. But it is the student's choice and legal right as an adult to make this decision. Whatever a student decides, parents should support them and work with them. But for many parents, letting go is hard.
Family Support
It is important that both secondary and postsecondary institutions continue to involve and support families in helping their youth become self-determined, self-driven decision makers. While families are frequently included in the development of their student's Individualized Education Program or 504 Plan, it is important that they are also able to help them in making important decisions about their
Individualized Learning Plans
or academic career plans. These plans, which differ from IEPs in that they are available to all students and put academic planning on an equal footing with career development, are increasingly being used in post-secondary and out-of-school settings as well as in middle and secondary schools. The two resources below, which ODEP developed in collaboration with its youth-focused technical assistance center,
the National Collaborative on Workforce and Disability for Youth,
provide information for schools on ensuring better family support for student success:
To learn more about ILPs and the importance of career development to successful youth outcomes, explore
our map of state ILP policies
and this
guide on designing statewide career development programs
.
Rhonda Basha is a supervisory policy adviser for ODEP's Youth Policy Team.