South Dakota Veteran Gets a Helping Hand

Just a year ago this October, Alvina White-Bull was preparing for release from federal prison after serving time for drug charges. The Army veteran's 2009 conviction came after battling depression for years, leading her to abuse alcohol and drugs.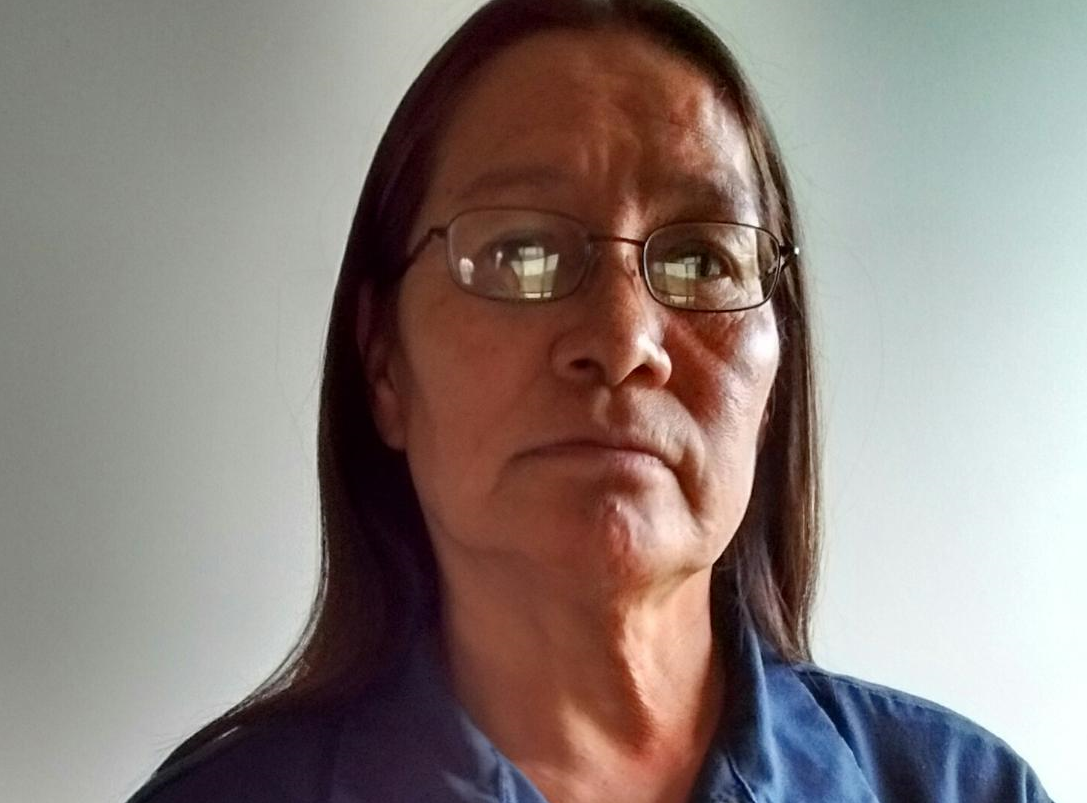 Knowing she needed help getting her life back on track, the 55-year-old mother of two and grandmother contacted the Department of Labor's Veterans' Employment and Training Service by mail to ask for assistance when she returned to the Pine Ridge Indian Reservation in South Dakota, home of the Oglala Sioux. She quickly received a response from Sarah Bierman in VETS, who connected with Mark Northrup of the South Dakota Department of Labor and Regulation.
Working with Alvina from the moment she arrived at a Black Hills halfway house on Oct. 15, 2015, they helped her receive work therapy assistance from the Department of Veterans Affairs, find temporary housing and employment, create a new resume and a USAJobs profile, and acquire employment records from federal jobs she previously held that could help her qualify for a permanent position with greater earning potential.
"This was a wake-up experience," Alvina said. "I have now learned that there are people who care, who will listen and that are willing to help you move forward in life."
This week, Alvina started a new position at the Pine Ridge Indian Health Service working as a motor vehicle operator and in housekeeping. A few weeks ago, she became one of the first to move into a new housing development on the reservation for veterans. Her oldest daughter and three grandchildren are staying with her, while her younger daughter − just 9 years old at the time of Alvina's incarceration − goes to college nearby.
"I am clean, sober and happy. I love my life now. I'm ready to make new, happy memories with my family," Alvina said. "I have a lot of gratitude for several people that have helped me get my life back on track. I know I'm going to make it now."
Editor's note: Learn more about services available to veterans.
The "DOL Working for You" series highlights the Labor Department's programs in action. View other blog posts in the series here.
Rhonda Burke is a public affairs specialist for the department in Chicago.
Una Veterana de Dakota del Sur Recibe Ayuda
En octubre hace apenas un año, Alvina White-Bull se estaba preparando para salir de una prisión federal después de cumplir condena por cargos de drogas. La condena del 2009 de la veterana del Ejército vino luego de luchar contra la depresión por años, lo que la llevó a abusar del alcohol, y a las drogas.
A su regreso a la Reserva India Pine Ridge en Sur Dakota, hogar de los Oglala Sioux, y sabiendo que necesitaba ayuda para reencauzar su vida nuevamente, esta madre de dos hijos y abuela de 55 años contactó por correo con el Servicio de Formación y Empleo de Veteranos del Departamento de Trabajo. Rápidamente Alvina recibió respuesta de Sarah Bierman en VETS, quien se contactó con Mark Northrup, del Departamento de Trabajo y Regulaciones de Dakota del Sur.
Trabajando con Alvina desde el momento en que llegó al centro de acogida Black Hills el 15 de octubre de año pasado, la ayudaron desde el Departamento de Asuntos de Veteranos a recibir asistencia terapéutica laboral, encontrar una vivienda y empleo temporal, crear una nueva hoja de vida y un nuevo perfil en USAJobs, y adquirir los records de empleo de los trabajos federales que tuvo antes y que la podrían ayudar a cualificar para una posición permanente con un mayor potencial de ingresos.
"Esta fue una experiencia conmovedora", dijo Alvina. "Ahora he aprendido que hay personas que se preocupan, que te van a escuchar, y que están dispuestas a ayudarte a seguir adelante".
Esta semana, Alvina comenzó una nueva posición en el Pine Ridge Indian Health Service trabajando como operadora de vehículos a motor y como limpiadora. Hace algunas semanas ella paso a ser una de las primeras inquilinas del nuevo desarrollo de viviendas en la reserva para veteranos. Su hija mayor y tres nietos están quedándose con ella mientras que su hija menor, que apenas tenía 9 años cuando Alvina entró en prisión, va a una universidad cercana.
"Estoy limpia, sobria y feliz. Me encanta mi vida ahora. Estoy lista para construir nuevos recuerdos felices con mi familia", dijo Alvina. "Siento una gran gratitud hacia varias personas que me han ayudado a enderezar mi vida. Sé que ahora lo voy a lograr". 
Nota de edición: Aprenda más sobre servicios disponibles para veteranos aquí. La serie "DOL Working for You" destaca los programas del Departamento de Trabajo en acción. Ver otras notas de la serie aquí.
Rhonda Burke es especialista en información pública del departamento en Chicago. Siga el departamento a Twitter @DOL_esp y Facebook @DOL español.