Key Ingredient to Veteran's Success: Job Corps


Shenaviya Johnson has always had an appetite for the food service industry and traveling. Thanks to Job Corps, she's enjoying an appropriately healthy serving of both.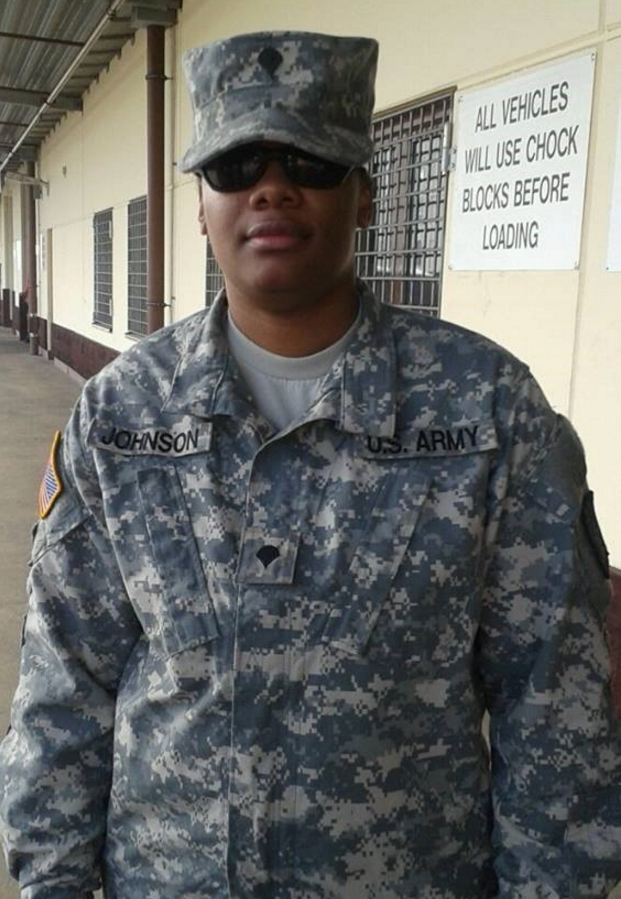 Johnson has spent the past seven years working as a food service specialist for the U.S. Army. Her job has taken her to places she never imagined she would go, including the Middle East, Korea and Germany.
The Memphis native graduated from the Dr. Benjamin L. Hooks Job Corps Center in 2007 after completing her training in carpentry. Job Corps also helped her earn her high school diploma. Before attending Job Corps, Johnson had worked for FedEx for two years, but felt something was missing in her life.
"I enjoyed working there, but it wasn't enough for me. I knew I wanted more out of life," she said. "I got tired of moving from place to place trying to find my way, so one day I decided to join Job Corps to get an education and do something better with my life — not just for myself, but for my son as well."
Immediately after graduating from Job Corps, with encouragement from her carpentry instructor, she enlisted in the Army. After 10 weeks of basic combat training and nine weeks of advanced individual training with on-the-job instruction, Johnson became a food service specialist. Her duties include preparing all types of food in accordance to standard and dietetic recipes, as well as ordering and inspecting food supplies.
Johnson credits the Job Corps staff with helping her find her purpose in life. "It was one of the best decisions I've ever made," she said.
Editor's note: Job Corps trains more than 60,000 students at 126 centers in all 50 states. Interested in more information? Visit jobcorps.gov or call 800-733-5627. 
The "DOL Working for You" series highlights the Labor Department's programs in action. View other blog posts in the series here.
Mark Huffman is a public affairs specialist in for the department in the District of Columbia.  
Ingrediente Clave para el Éxito de una Veterana: Job Corps
Por Mark Huffman Shenaviya Johnson siempre ha tenido un especial apetito por la industria de la alimentación y por los viajes. Gracias a Job Corps, ahora está disfrutando de porción saludable de ambos.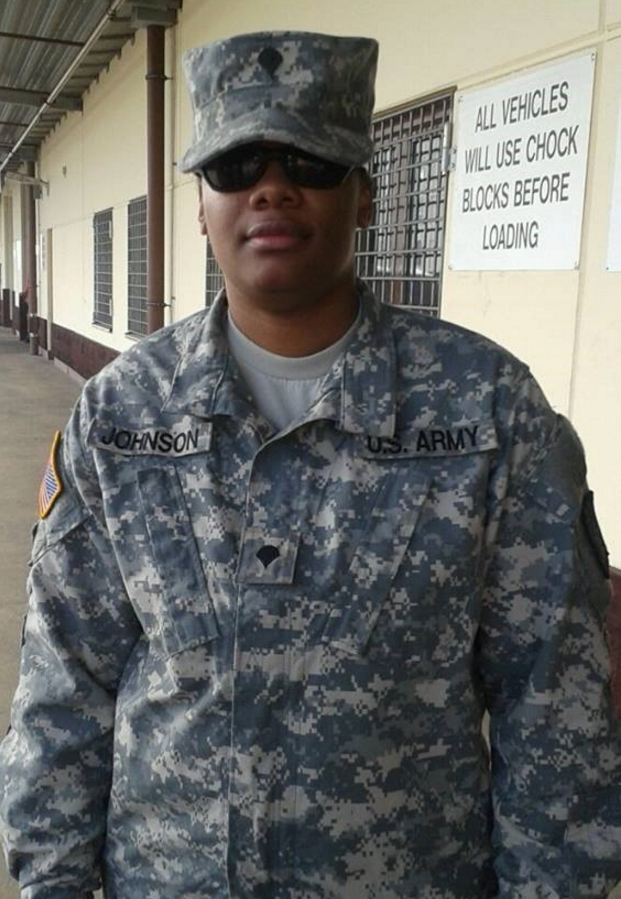 Shenaviya Johnson
Johnson ha pasado los últimos siete años trabajando como especialista de servicio de alimentos para el Ejército de EE.UU. Su trabajo la ha llevado a lugares que nunca imaginó, incluyendo Oriente Medio, Corea y Alemania. La nativa de Memphis se graduó del Dr. Benjamin L. Hooks Job Corps Center en 2007 después de completar su formación en carpintería. Job Corps también la ayudó a obtener su diploma de la escuela secundaria.
Antes de asistir a Job Corps, Johnson había trabajado para FedEx por dos años, pero sentía que algo le faltaba en su vida. "Me gustó trabajar allí pero no era suficiente. Yo sabía que quería más de la vida", dijo. "Me cansé de pasar de un lugar a otro tratando de encontrar mi camino, así que un día decidí unirme a Job Corps para obtener una educación y hacer algo mejor con mi vida - no sólo para mí, sino para mi hijo también".
Inmediatamente después de graduarse de Job Corps, con el estímulo de su profesor de carpintería, se alistó en el Ejército. Después de 10 semanas de entrenamiento básico de combate y nueve semanas de entrenamiento individual avanzado con la instrucción en el puesto de trabajo, Johnson se convirtió en especialista de servicios de alimentación. Sus funciones incluyen preparar todo tipo de alimentos de acuerdo a recetas estándar y dietéticas, así como ordenar e inspeccionar los suministros de alimentos.
Johnson da crédito al personal de Job Corps por ayudarla a encontrar su propósito en la vida. "Fue una de las mejores decisiones que he tomado en mi vida",  dijo.
Nota de Editores: Job Corps prepara a más de 60.000 estudiantes en 126 centros en los 50 estados. ¿Interesado en saber más? Visita jobcorps.gov o llama al 800-733-5627. 
La serie "DOL Working for You" destaca programas del Departamento de Trabajo en acción. Mira más historias de la serie aqui.
Mark Huffman es especialista en información pública para el departamento en el Distrito de Columbia.