Working Together, Reversing Trends

"Hopefully this will be the start of reversing some trends, both economic and cultural, that have been around for way too long."
These were the concluding words of President Obama at the 2015
White House Summit on Worker Voice
, where I joined dozens of labor and business leaders from around the country to explore ways that we can ensure that workers have a voice in shaping their lives. Now, one year later, we have done just that. Janitors contracted to clean major retail chains like Target Corp. have won a union, making the Twin Cities the first major metropolitan area where the retail janitorial industry is union!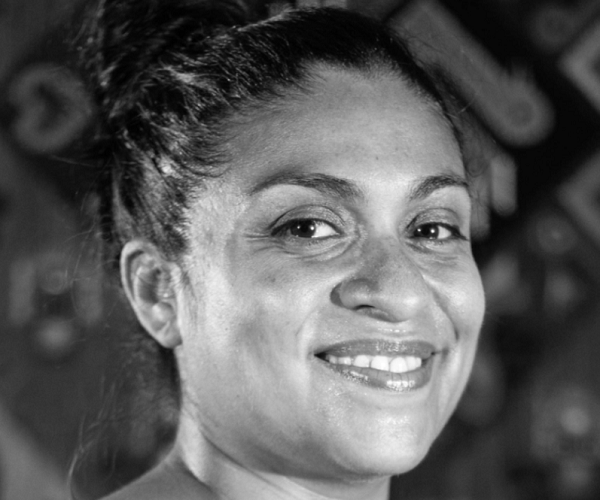 Veronica Mendez
For more than six years, retail janitors have been organizing with
Centro de Trabajadores Unidos en la Lucha
, a workers' center that is fighting for fair wages, fair working conditions, and a voice in the workplace for all workers in the Twin Cities metro area. Retail janitorial work was an industry in crisis when workers started organizing. Workers faced poverty wages, dangerous working conditions and rampant wage theft. The industry was considered by most to be "unorganizable" because of its fractured nature. We were told it was impossible. Through our organizing model at CTUL, we were able to change the entire industry and make the impossible possible. CTUL focuses on deep leadership development with a core group of workers, preparing workers to be leaders in their workplaces and in their communities. Over the past six years of organizing, workers have led a 12-day hunger strike, marches and multiple strikes, demanding a voice in their workplace. The leadership of these workers has transformed the industry:
Hundreds of workers have recovered more than $4 million in stolen wages through legal and direct action, including two federal class action lawsuits.
Workers in the area have increased wages across the industry by 33 percent.
Two years ago, after a series of meetings between Target executives and CTUL members, Target adopted a responsible contractor policy in the contracted cleaning of its stores.
And just this year, Best Buy, Macy's and other retail giants have hired responsible cleaning contractors.
Now workers will have a permanent voice in their workplaces, as the majority of the retail janitorial industry in the Twin Cities is union. Enrique Barcenas, a retail janitor who cleaned a Target store and a leader in the campaign, captures the power of this movement when talking about how he felt in the first meetings with Target Corporation: "When the meeting started I was scared and didn't think they would listen to me because I am just a janitor. Then I realized that the only reason these powerful people were meeting with me is because I am powerful too." Within this fractured economy where workers' voices are all too often lost, Enrique Barcenas and other leaders at CTUL are laying out a path to ensure a strong worker voice that can reverse the economic and cultural trends that President Obama named at the 2015 White House Summit on Worker Voice.
Veronica Mendez is the co-director of Centro de Trabajadores Unidoes en Lucha.
Trabajando Juntos, Cambiando Tendencias
Por
Verónica Méndez
"Esperemos que esto sea el comienzo para revertir algunas de las tendencias, tanto económicas como culturales que han existido por demasiado tiempo"
. Estas fueron las palabras finales del presidente Obama en la Cumbre 2015 de la Casa Blanca sobre la Voz del Trabajador, donde me uní a decenas de líderes laborales y empresariales de todo el país para explorar maneras con las que poder asegurar que los trabajadores tengan una voz poner de relieve sus vidas. Ahora, un año después, hemos hecho justamente eso. Trabajadores contratados para limpiar principales cadenas minoristas como Target Corp. han logrado sindicalizarse en unión, haciendo de Twin Cities la primera gran área metropolitana donde la industria de la limpieza al por menor está en la unión.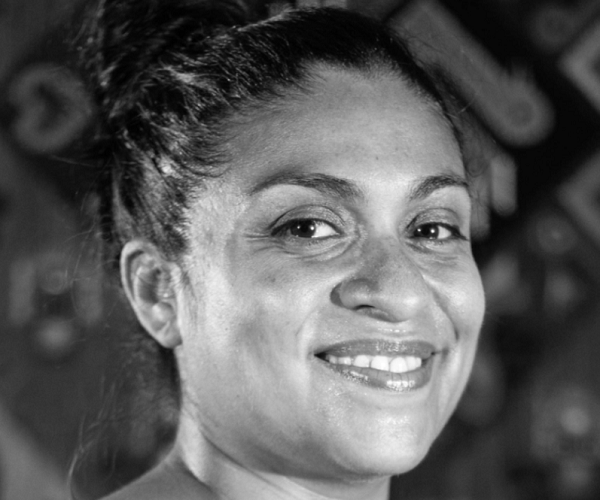 Veronica Mendez
Durante más de seis años, empleados de limpieza minorista se han organizado con el Centro de Trabajadores Unidos en Lucha, una entidad que está luchando por salarios y condiciones de trabajo justas, y por una voz en el lugar de trabajo para todos los trabajadores en el área metropolitana de Twin Cities. El sector de la limpieza al por menor era una industria en crisis cuando los trabajadores empezaron a organizarse. Los trabajadores enfrentaban salarios de pobreza, condiciones de trabajo peligrosas y robo de salarios generalizado. La mayoría consideraba a la industria "incapaz de organizarse" por su naturaleza fracturada. Nos dijeron que era imposible. A través de nuestro modelo de organización hemos logrado cambiar toda la industria y hacer posible lo imposible. CTUL se centra en un profundo desarrollo del liderazgo entre un grupo central de trabajadores, preparando a trabajadores para ser líderes en sus lugares de trabajo y en sus comunidades. Durante los últimos seis años de organización, los trabajadores han mantenido una huelga de hambre de 12 días, y realizado marchas y huelgas múltiples para exigir una voz en sus lugares de empleo. El liderazgo de estos trabajadores ha transformado la industria:
Cientos de trabajadores han recuperado más de $4 millones en salarios robados a través de acciones legales y directas, incluyendo dos demandas colectivas de ámbito federal.
Los trabajadores de la zona han incrementado los salarios en toda la industria hasta en un 33 por ciento.
Hace dos años, después de una serie de reuniones entre ejecutivos de Target y miembros del CTUL, Target adoptó una política de responsabilidad del contratista para la limpieza contratada de sus tiendas.
Y este año, Best Buy, Macy's y otros gigantes minoristas han contratado a empresas de limpieza responsables.
Ahora, los trabajadores tendrán permanentemente una voz en sus lugares de trabajo ya que la mayoría de la industria de la limpieza al por menor en Twin Cities está sindicalizada en unión. Enrique Bárcenas, limpiador que trabajaba en una tienda de Target y uno de los líderes en la campaña, captura el poder de este movimiento cuando habla de cómo se sentía en los primeros encuentros con Target Corporation: "Cuando empezó la reunión tenía miedo y pensé que no me escucharían porque apenas soy un limpiador. Pero entonces me di cuenta de que la única razón de que estas personas poderosas se reunieron conmigo es porque yo también tengo poder". En esta economía fracturada donde las voces de los trabajadores se pierden con demasiada frecuencia, Enrique Bárcenas y otros líderes en CTUL están abriendo un camino para asegurar que una fuerte voz de los trabajadores pueda revertir las tendencias económicas y culturales de las que hablaba el Presidente Obama en el 2015 durante la Cumbre de la Casa Blanca sobre la Voz del Trabajador.
Verónica Méndez es la codirectora del Centro de Trabajadores Unidos en Lucha.