Grant Helps Teach 'Old Doug' New Tricks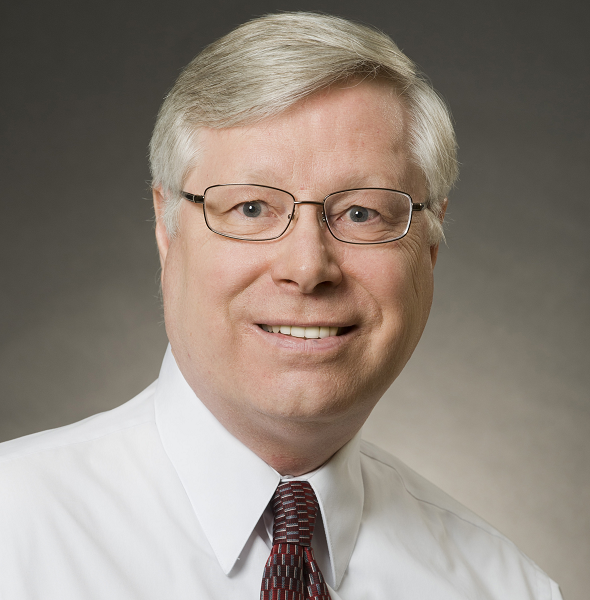 Doug Hughes of San Jose, California, found himself at a professional crossroads when he was laid off from his internal communications job of nearly 11 years at Lockheed Martin earlier this year due to cutbacks in his department. The world of mass communications had changed drastically since he graduated from Washington State University in 1971 with a degree in advertising. The web, let alone social media, didn't exist. Though he had stayed current in his job, the world of mass communications is evolving every day, and it's tough for even the most seasoned professional to stay on the cutting edge of today's best practices.
"In the past when I've been out of work, I just dedicated myself eight hours a day to finding my next position," Doug said. "This time, however, I felt my age and salary grade could limit my employment options, so I thought it would be a good idea to learn new skills."
As he put it in a recent blog post he published on LinkedIn, it was time to "teach an old Doug new tricks." Enter the National Dislocated Worker Grant program. Thanks to one of these grants, awarded through the Labor Department's Employment and Training Administration, Doug is now enrolled at the University of California, Irvine, taking online courses to earn a certificate in digital marketing.
The grant is paying for all of his tuition and books.
Doug had dabbled in social media prior to starting his program at the University of California but he knew he needed to learn more about the intricacies of search engine optimization, the art of the hashtag and other ever-evolving tricks of the trade. In addition to posting on LinkedIn, Doug is active on Facebook, Twitter and Instagram – though he admits he's most interested in the latest pictures of his 8-month-old granddaughter.
Doug wrote the LinkedIn post to "let others in the same boat as me" know about their options after losing jobs. "I felt lucky that all of the stars aligned at the right time for me to take advantage of this great opportunity to supplement my job skills with a new-found expertise in the latest tools," he said. UC Irvine's digital marketing program is done entirely online, and Doug marvels at being able to chat over the internet with his professors and fellow students from across the country.
Being in the program is also giving him a taste of what it's like to work from home – something he expects to do after receiving his certificate  of completion next June: "One out of seven people working in web development is supposedly self-employed, making digital marketing a great career to take me up to − and into − my retirement years." In the meantime, he's content to study, blog and expand his professional network as he sharpens his skills, thanks to the department's grant.
Need job and training resources? Find local help at CareerOneStop.org.
Editor's note: The "DOL Working for You" series highlights the Labor Department's programs in action. View other blog posts in the series here. Leo Kay is the director of public affairs for the department in San Francisco.  
Fondos de DOL Enseñan al 'Viejo Doug' Nuevos Trucos
Por Leo Kay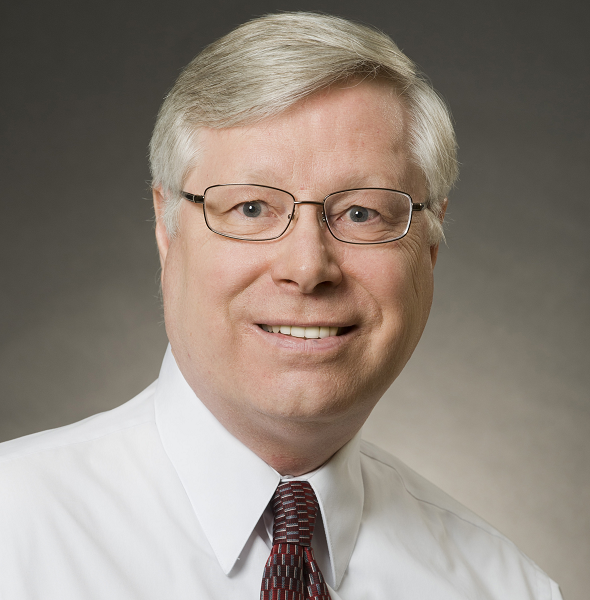 Doug Hughes, de San José, California, se situó frente a una encrucijada profesional cuando  a principios de este año perdió su trabajo de comunicación interna de casi 11 años en Lockheed Martin debido a recortes en su departamento. El mundo de los medios de comunicación de masas había cambiado drásticamente desde que Doug se graduara de la Universidad Estatal de Washington en 1971 con una licenciatura en Publicidad.
En aquella época aún no existía la web, mucho menos las plataformas sociales. Aunque él se mantuvo al día en su trabajo, el mundo de la comunicación masiva está evolucionando día a día e incluso a los profesionales más experimentados les es difícil mantenerse a la vanguardia de las mejores prácticas.
"En el pasado, cuando me quedaba sin trabajo, dedicaba hasta ocho horas al día para encontrar mi próxima posición", dijo Doug. "Sin embargo, esta vez sentí que mi edad y mi nivel salarial podrían limitar mis opciones de empleo, así que pensé que sería una buena idea aprender nuevas habilidades".
Como él mismo escribió en un reciente blog que publicó en LinkedIn, era el momento de "enseñar a un viejo Doug nuevos trucos". Es aquí donde aparece el Programa Nacional de Ayudas para Trabajadores Desplazados. Gracias a una de estas becas que concede la Administración de Empleo y Capacitación del Departamento de Trabajo, Doug está ahora inscrito en la Universidad de California, en Irvine, tomando cursos en línea para obtener un certificado en mercadeo digital. Los fondos están pagando por toda su matrícula y los libros. Doug ya había lidiado con plataformas sociales antes de comenzar su programa en la Universidad de California pero sabía que tenía que aprender más acerca de las complejidades sobre optimización de motores de búsqueda, el arte del hashtag y otros trucos de un oficio en constante evolución.
Además de publicar en LinkedIn, Doug es activo en Facebook, Twitter e Instagram – ya sea que admita que está más interesado en las últimas fotos de su nieta de 8 meses. Doug escribió el post de  LinkedIn para "permitir que otras personas en las mismas circunstancias que yo" supieran de opciones existentes tras la pérdida de un puesto de trabajo.  "Me sentí afortunado de que todas mis estrellas se alinearon en el momento adecuado para sacarle provecho a esta gran oportunidad para complementar mis habilidades de trabajo con las últimas herramientas", dijo. El programa de mercadeo digital de la UC Irvine se hace completamente en línea, y Doug se maravilla de poder conversar a través de Internet con sus profesores y compañeros de todo el país.
Estar en el programa también le está dando una muestra de lo que se siente al trabajar desde casa, algo que él espera hacer después de recibir su certificado de graduación en junio. "Una de cada siete personas trabajando en desarrollo de la web es supuestamente autónomo, lo que hace de la comercialización digital una gran opción de carrera para mí, y también con vistas a mis años de jubilación". Por el momento, Doug se conforma con estudiar, publicar blogs y ampliar su red de contactos profesionales mientras afila sus habilidades gracias a la subvención del departamento.
¿Necesitas recursos de empleo y formación? Encuentra ayuda local en www.CareerOneStop.org
Nota de los editores: La serie "DOL Working for You" destaca los programas del Departamento de Trabajo en acción. Ver otras publicaciones de la serie aquí.
Leo Kay es el director de información pública del departamento en San Francisco.