Washington Native Discovers More Than Potatoes in Idaho

Lilia Navarette worked hard and learned a lot when she was dispatched from her Job Corps center in Nampa, Idaho, earlier this year to help support efforts to fight back the Pioneer Fire northeast of Boise. From 5 every morning until 11 at night, she helped clothe and feed the firefighters who were out on the front lines.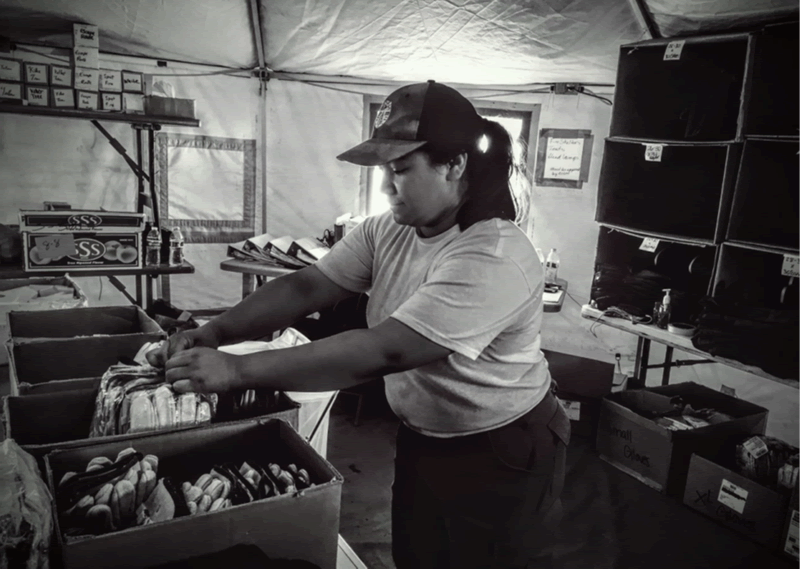 The Washington native had never spent much time in the woods. She marveled at the diversity of the firefighters flown in from around the country and was impressed by the teamwork that had to take place to combat such a massive blaze.
Whether she was working to help feed the firefighters or supplying them with the clothing, chainsaws and other gear needed for the job, Lilia put everything she had into the efforts and said she came away professionally and spiritually fulfilled.
In fact, she's planning a career shift from her current nursing program after her graduation from the Centennial Job Corps Center scheduled for early next year. She now wants to be a firefighter.
"Sometimes it got really hard but I loved it," the 22-year-old says.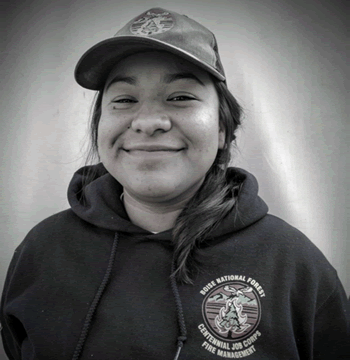 This in spite of the fact that firefighters – and those who support them – work long hours, get little pay and work in extremely dangerous and trying conditions. One way to measure how difficult the work is involves the daily required calorie intake for these men and women: The U.S. Forest Service recommends that kitchen workers in fire camps feed wildland firefighters up to 6,000 calories per day.
In addition to helping support the 3,000-plus firefighters rotating in an out of the base camp for the Pioneer Fire, she also spent five days at a "spike camp" much closer to the fire line, where conditions were decidedly more primitive. Everyone slept in tents and there were no showers or even bathrooms. It was there that she learned that "baby wipes are a miracle."
Her experience supporting the Pioneer Fire only added to the benefits she had already reaped from her "regular job" at the Centennial Job Corps Center in Nampa.
Though Lilia always stayed out of trouble growing up and got good grades, she joined fellow students at the Job Corps Center who "all came from different situations, looking for a fresh start, trying to better themselves."
Growing up in Walla Walla, Washington, Lilia could only conjure up images of "potatoes and deserts" when she used to think of what Idaho must be like. Thanks to her time at the Centennial Job Corps Center and at fire camp, she now knows much more about the state, what she wants in the future and herself as a person.
Editor's note: Job Corps trains more than 60,000 students at 126 centers in all 50 states. Interested in more information? Visit jobcorps.gov or call 800-733-5627. 
The "DOL Working for You" series highlights the Labor Department's programs in action. View other blog posts in the series here.
Leo Kay is the regional director of public affairs for the department in San Francisco.
Mujer de Washington Descubre Algo Más que Patatas en Idaho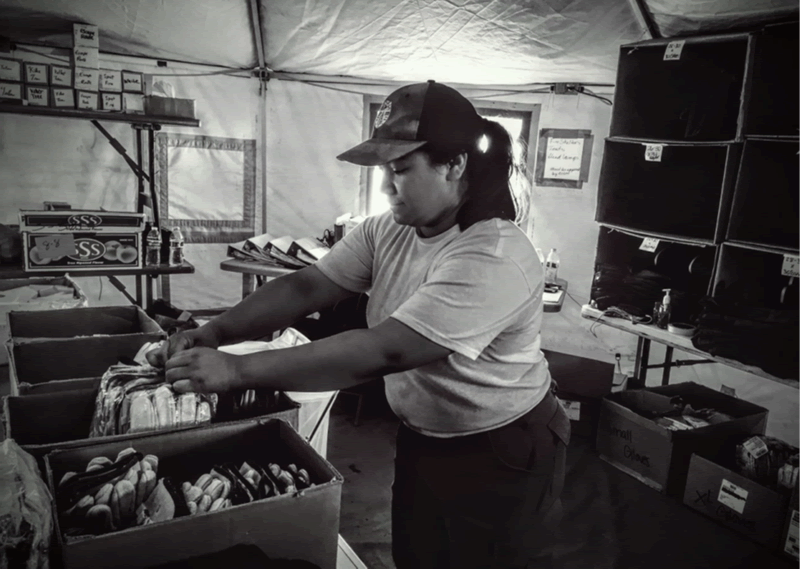 Lilia Navarette trabajó duro y aprendió mucho luego de que este año fuera enviada de su centro de Job Corps en Nampa, Idaho, hasta el noreste de Boise a ayudar a paliar el incendio Pioneer. Cada mañana desde las 5 hasta las 11 de la noche, ella ayudó a vestir y alimentar a los bomberos que estaban en primera línea de combate.
Esta mujer nativa de Washington nunca había pasado mucho tiempo en los montes. A ella le asombraba la diversidad de los bomberos provenientes de todo el país y quedó fascinada por el trabajo en equipo que se requería para poder combatir un incendio tan masivo.
Lilia puso todo de sí misma en el esfuerzo, ya fuera trabajando para ayudar a alimentar a los bomberos o suministrándoles ropa, motosierras u otros equipos necesarios para el trabajo, y dijo haber terminado sintiéndose profesional y espiritualmente plena.
De hecho, Lilia está proyectando un cambio de carrera de su programa actual de enfermería tras su graduación del Centennial Job Corps Center programada para principios del próximo año. Ella ahora quiere ser bombero. 
"A veces la cosa se ponía tenaz pero me encantó", dijo esta mujer de 22 años.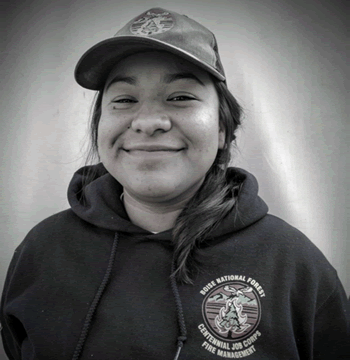 Y eso a pesar de que los bomberos -y aquellos que los ayudan- trabajan largas horas, ganan poco, y laboran en condiciones extremadamente peligrosas y difíciles. Una forma de medir lo difícil que es este trabajo está relacionado con la ingesta diaria de calorías que requieren estos hombres y mujeres: el Servicio Forestal de Estados Unidos recomienda que los trabajadores de cocina en asentamientos de incendios alimenten a los bomberos forestales con hasta 6.000 calorías diarias.
Además de ayudar a los más de 3.000 bomberos entrando y saliendo del campamento base del incendio Pioneer, Lilia también pasó cinco días en un 'campamento de avanzada' mucho más cerca de la línea de fuego donde las condiciones eran indudablemente más primitivas. Todos dormían en tiendas de campaña y no había duchas o incluso baños. Fue allí donde aprendió que "las toallitas de bebé son un milagro".
Su experiencia de apoyo para combatir el incendio Pioneer se sumó a los beneficios que ya había cosechado gracias a su 'trabajo normal' en el Centennial Job Corps Center en Nampa. Aunque creciendo siempre se mantuvo lejos de problemas y logró buenas calificaciones, Lilia se unió a compañeros estudiantes del Job Corps Center que "venían de situaciones diversas, buscando un nuevo comienzo, tratando de mejorarse a ellos mismos".
Creciendo en Walla Walla, Washington, Lilia sólo podía evocar imágenes de "patatas y postres" cuando imaginaba cómo seria Idaho. Gracias a su paso por el Centennial Job Corps Center y por el asentamiento de bomberos, ahora ella sabe mucho más sobre ese estado, sobre lo que quiere en el futuro y sobre ella misma como persona.
Nota de los editores: Job Corps capacita a más de 60.000 estudiantes en 126 centros en los 50 estados. ¿Te interesa saber más? Visita jobcorps.gov o llama al 800-733-5627. La serie "DOL Working for You" pone de relieve los programas del Departamento del Trabajo en acción. Ver otras entradas de la serie aquí.
Leo Kay es el director regional de información pública del departamento en San Francisco. 
Siga el departamento a Twitter @DOL_esp y Facebook @DOL español.