Why One Family-Owned Business Decided to #RaiseTheWage

Editor's note: The following guest post is by Michael Kanter, the co-founder and chief visionary officer of Cambridge Naturals,a community natural health and wellness store in Massachusetts.
As of Dec. 19, 2016, we at Cambridge Naturals raised our starting hourly wage from $13 to $15.
This is a decision that has been several years in the making. I have been actively involved in the federal and state campaigns to raise the minimum wage. As a  member of Business for a Fair Minimum Wage, I work with business leaders across the country (including executives from Dr. Bronner's, Badger Balm, Organic India and many others) on this important cause. In March of 2014, we hosted Secretary of Labor Thomas Perez at our store for a local business roundtable on the impact of wages on employee and business health and success. The federal minimum wage is currently set at $7.25 an hour, and in Massachusetts, it is $11 an hour as of this January.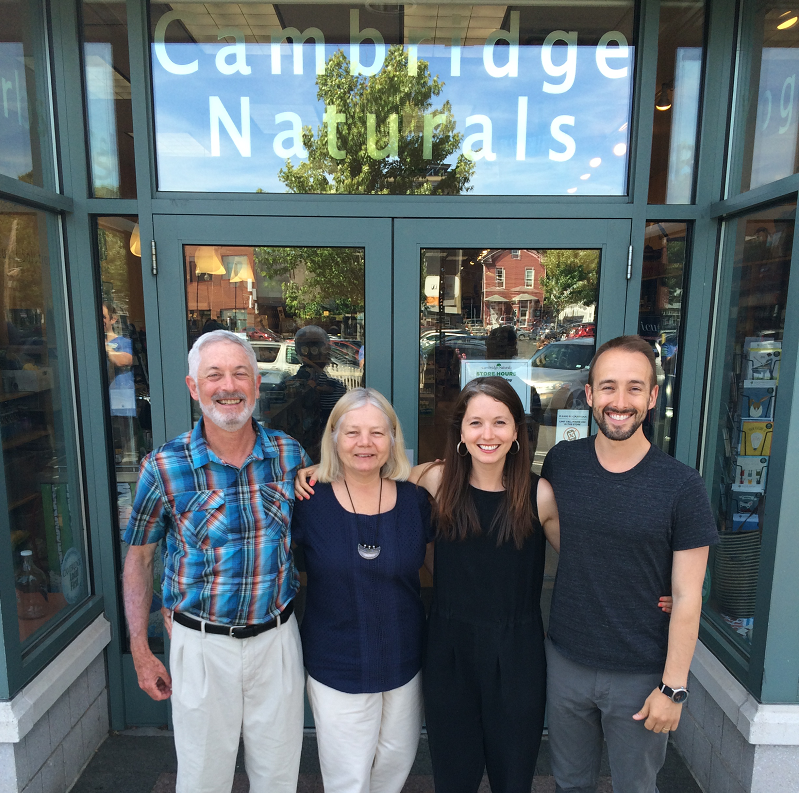 The Cambridge Naturals leadership team, from left: Michael Kanter, Elizabeth Stagl, Emily Kanter and Caleb Dean.
But the minimum wage is not the same thing as the "living wage." The living wage is defined as the hourly rate that an individual must earn in order to meet his or her basic needs and maintain a safe and decent standard of living within the community in which he or she lives and works. Here in the Cambridge area, that living wage is calculated at $15 an hour.
We have always paid above-industry averages, and for a very long time have provided medical and dental insurance for all full-time employees. And this increase in wages is one more important step in doubling down on our core values. It means greater financial health and stability for all Cambridge Naturals employees.
As a small, local, family-owned business, we contend with the same challenges and rising costs that all businesses face. And yet, we feel that this is exactly the right move to make at the right time. In making this decision, we carefully studied our expenses and considered the long-term implications to the health of our business.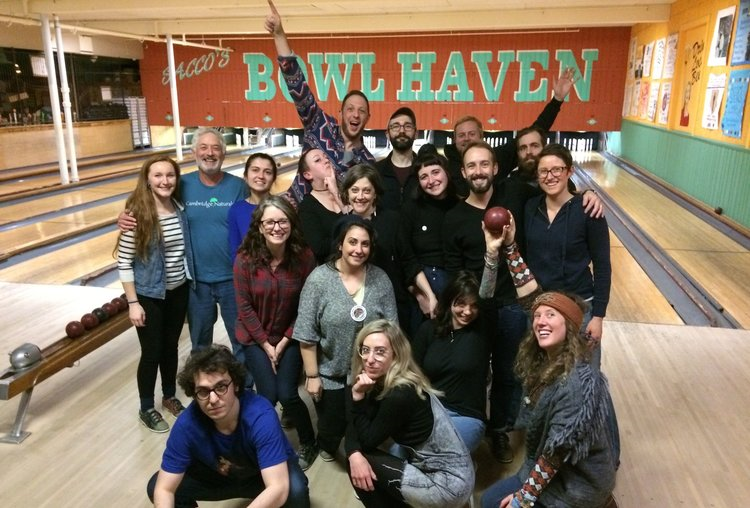 I believe that strong employees are absolutely vital to a thriving business, and that improving our employees' standard of living will in turn help our business to grow and prosper. Our ownership team (myself, my wife, Elizabeth Stagl, my daughter Emily Kanter and son-in-law Caleb Dean) consider this not only an investment in our business, but also in our community and the local economy, and we are excited to take this important leap forward.
For more details, read our press release.
Por Qué Este Negocio Familiar Decidió Una Subida de Salario
Por Michael Kanter
Nota de los editores: El articulista invitado es Michal Kanter, co-fundador y visionario principal de Cambridge Naturals, una tienda de salud natural y bienestar comunitario en Massachusetts.
A partir del 19 de diciembre del 2016, nosotros en Cambridge Naturals subimos de $13 a $15 el salario base inicial por hora. Es una decisión que se ha ido gestando por varios años.
He estado involucrado activamente en campañas federales y estatales a favor de la subida del salario mínimo. Como miembro de Business for a Fair Minimum Wage (Negocios por un Salario Mínimo Justo), trabajo sobre esta importante causa con líderes empresariales de todo el país (incluyendo ejecutivos de Dr. Bronner's, Badger Balm, Organic India, y muchos otros). En marzo del 2014 recibimos en nuestra tienda al Secretario de Trabajo Thomas Perez para entablar una mesa redonda con negocios locales sobre el impacto de los salarios sobre la salud y la prosperidad de los empleados y los negocios. El salario mínimo federal está fijado actualmente en $7.25 por hora, y en Massachusetts es de $11 por hora a partir de este enero.
Pero el salario mínimo no es lo mismo que el 'salario para poder vivir'. El salario para poder vivir se define como lo que por hora una persona debe ganar para satisfacer sus necesidades básicas y mantener un nivel de vida seguro y decente en la comunidad en la que vive y trabaja. Aquí en el área de Cambridge ese salario para poder vivir se calcula en $15 por hora.
En Cambridge Naturals siempre hemos pagado por encima del promedio de la industria, y desde hace mucho hemos proporcionado seguro médico y dental para todos los empleados a tiempo completo. Este aumento de los salarios es un importante paso más en la duplicación de nuestros valores fundamentales. Significa mayor salud financiera y estabilidad para todos los empleados de Cambridge Naturals.
Como pequeña empresa local de propiedad familiar, nos enfrentamos a los mismos desafíos y aumento de los costos que afrontan todas las empresas. Pero sentimos que este ha sido exactamente el giro correcto en el momento adecuado. Al tomar esta decisión estudiamos cuidadosamente nuestros gastos y consideramos las implicaciones a largo plazo para la salud de nuestro negocio.
Creo que la fortaleza de los empleados es absolutamente vital para un negocio triunfante, y que mejorar el nivel de vida de nuestros trabajadores ayudará a su vez a nuestro negocio a crecer y prosperar. Nuestro equipo propietario (yo, mi esposa, Elizabeth Stagl, mi hija Emily Kanter y yerno Caleb Dean) cree que esto no es sólo una inversión en nuestro negocio sino también en nuestra comunidad y en la economía local, y estamos felices por dar este importante paso adelante.
Para más detalles, lea nuestro comunicado de prensa.