Veteran Switches Gears from Aircraft to Accounting
After a year at Solano Community College in California, Bethany Stafford knew college wasn't for her. So the California native joined the Air Force, where she worked inspecting aircraft like F-15s, HH-60s and C-130s at stations in Utah, Florida and England.
After becoming a section chief in nondestructive inspection in Florida, Bethany was deployed to Iraq in 2006 and 2010. Following her second deployment in Iraq, Bethany was honorably discharged because of multiple ankle injuries and the effects of PTSD.
"I loved being in the Air Force," Bethany said. "Of course there are times when it gets tiring mentally but I enjoyed all the opportunities I was given."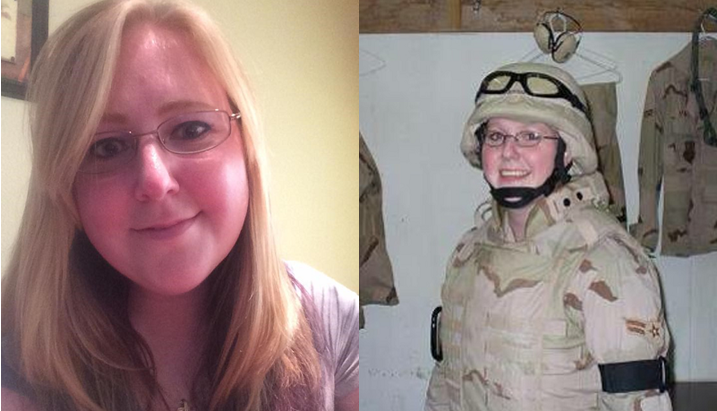 It was important to Bethany that she continued working to provide for her family, and she decided the best course of action would be to further her education. In 2016, she graduated with a bachelor's degree in accounting from Ashford University.
Although Bethany graduated with honors, she understood that she would face a few challenges when it came to getting a job. During her 11 years of service, there had been no need for her to maintain an updated resume or interview for jobs, but when it came to looking for a job outside of the Air Force, those were important factors. Right after graduating, she reached out to the Labor Department-funded Disabled Veterans Outreach Program, which helps veterans be competitive in the civilian labor market.
"I have PTSD and knew I would need some help prepping for interviews and finding a good job fit in the civilian workforce," Bethany said. "DVOP helped me translate my administrative skills from the military to something that could be used to find a job in a field I had never worked in and prepared me for questions I may face in an interview."
Due to Bethany's drive and help from her local DVOP specialist, she was offered her first job less than two months after graduation. She currently works at Adcomm as a bookkeeping clerk and resides in Florida with her husband and son. Bethany says the job skills she learned through the program will continue to help her as she advances in her accounting career.
Editor's note: Veterans and transitioning service members looking for a job or to change careers can connect with local help at www.careeronestop.org/veterans.
This post was updated on 1/9/17 to clarify Bethany's deployment locations.
Asia Brown is an intern in the department's Office of Public Affairs in Atlanta.