Climbing to the Top on Ladder Safety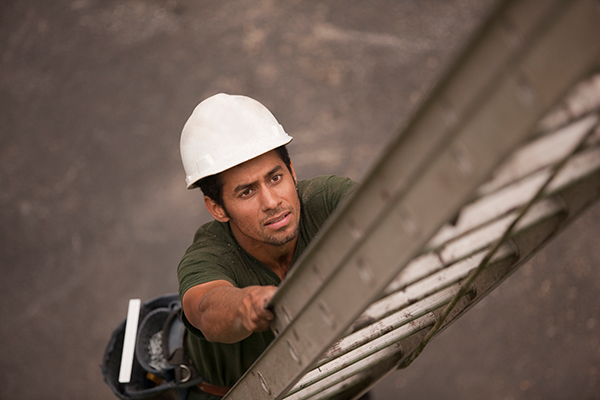 Not long ago, a cable installer in Texas was climbing a ladder to work on some overhead lines. To waterproof the cable splices, he and his colleague used a silicone-based product, which left residue on the gloves, and the ladder rungs. As the worker descended the ladder, he slipped on the slick rungs and fell more than 13 feet, hitting the concrete below headfirst – a fatal injury.
About 300 people die each year in the United States in falls from ladders, and many of them are on the job when it happens. As the director of the Occupational Safety and Health Administration's area office in Fort Worth, Texas, I've witnessed the aftermath of countless workplace deaths like this one, and each leaves a painful memory.
In addition to the telecommunications worker above, there was the foreman who plummeted 20 feet when a rung broke on the job-built wooden ladder he was descending. And there was the air conditioning repair worker who tumbled 35 feet to his death while using the wrong-sized ladder.
The only way I can even begin to rationalize deaths like these is to talk about them with the hope that these stories will convince others to take the time and effort to be safe while using ladders. I'll be doing just that next month during a live-streamed symposium on ladder safety open to all.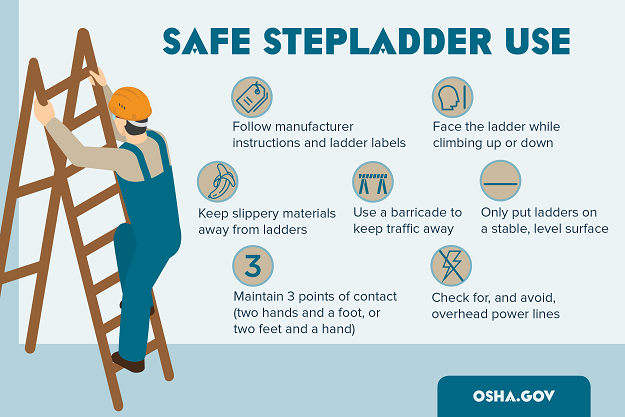 The symposium will address three simple steps that can help prevent falls from ladders:
Plan ahead to get the job done safely.
Provide the right ladder for the job with proper load capacity.
Train workers to use ladders safely.
Along with on-the-ground stories from OSHA, the symposium will feature tips and innovations from employers and the American Ladder Institute. The symposium will be hosted by the University of Texas at Arlington's OSHA Training Institute Education Center on March 2 from 9:00 a.m. to 11:30 a.m. CT. The event is being held in conjunction with the American Ladder Institute, which designated March as National Ladder Safety Month, and our partner TEXO.
When employers take the time and effort to learn OSHA's ladder regulations and train workers, deaths from ladder falls can be prevented. If you're near Arlington, Texas, you can join us live for the March 2 symposium. But you can also participate remotely for information on preventing fatal falls from ladders and ensuring that workers return home safe at the end of every day.
Jack A. Rector is the Fort Worth area office director for OSHA. Follow OSHA on Twitter as @OSHA_DOL.