What's Next for My Career?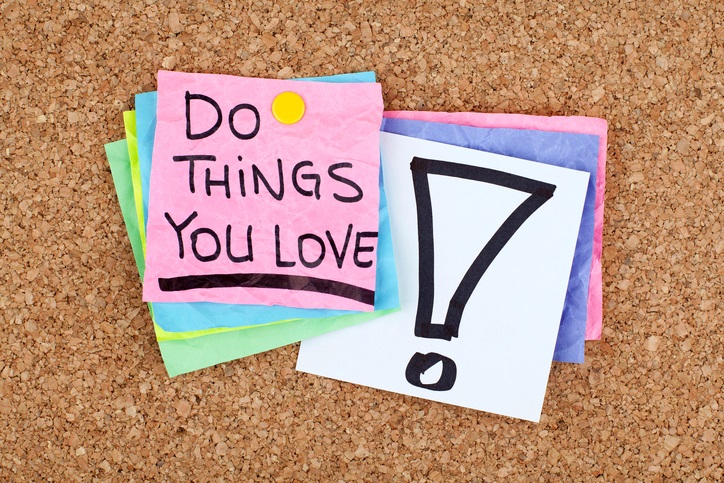 Time for a change?
Are you looking to find the 21st century opportunities that will allow your career to soar?
Navigating job changes can be tricky business, and it can be overwhelming to try to keep up with the pace of change. The Department of Labor has a number of tools to support you through the process.
My Next Move is a web-based interactive tool from the Labor Department for new job seekers, students and other career-explorers to learn more about their career options. Users can:
Explore more than 900 different careers and see important information including skills, tasks, salaries and employment outlook on easy-to-read career reports.
Look at related apprenticeships and training, and search actual job openings.
Find careers through a keyword search; by browsing industries; or through the O*NET Interest Profiler, a tool that offers customized career suggestions based on interests, education and work experience
Though My Next Move is intended to assist all jobseekers, it may be especially useful for students, young adults and other first-time workers as they explore potential careers based on their interests. The new tool complements the department's "mySkills myFuture" site, which is designed to help those with previous work experience match existing skills to new occupations.
This website allows users to search for jobs by occupation, by industry and using the "O*NET Interest Profiler," which matches an individual's interests with suitable occupations by asking 60 questions. Since 2001, the department's Occupational Information Network, or O*NET, has used a 180-question version of the profiler that can be printed out or downloaded to a personal computer.
Each occupation that a user selects has an easy-to-read, one-page profile, including information about what knowledge, skills and abilities are needed; the occupation's outlook; the level of education required; technologies used within the occupation; and similar jobs. In addition, each occupation page includes direct links to local salary information, training opportunities and relevant job openings.
For veterans, a specialized My Next Move for Veterans helps find careers through keyword search, by browsing industries that employ different types of workers, or by discovering civilian careers that are similar to their job in the military.
¿Hablas español? Mi Próximo Paso is a version of the tool for Spanish-language speakers.
Byron Zuidema is the deputy assistant secretary of labor for the department's Employment and Training Administration.
¿Cuál es el siguiente paso en mi carrera?
¿Tiempo para un cambio?
¿Está buscando las oportunidades del siglo XXI que permitirá su carrera volar?
Navegar por los cambios de trabajo puede ser complicado y puede ser abrumador para intentar y seguir el ritmo del cambio. El Departamento del Trabajo tiene una serie de herramientas para ayudarle a través del proceso.
Mi Próximo Paso es una herramienta interactiva basada en la web del Departamento de Trabajo para nuevos solicitantes de empleo, estudiantes y otros exploradores de carrera para obtener más información acerca de sus opciones de carrera. Los usuarios pueden:
Explorar más de 900 diferentes carreras y ver información importante como habilidades, tareas, salarios y pronóstico de empleo en fácil de leer informes de carrera.
Ver aprendizajes relacionados, adiestramientos y búsquedas de empleo real.
Encontrar carreras a través de una búsqueda por palabra clave; navegando por industrias; o a través del "O*Net Interest Profiler", una herramienta que ofrece sugerencias de carrera personalizados basados en intereses, educación y experiencia laboral.
Aunque Mi Próximo Paso está destinado en ayudar a todos los que buscan empleo, puede ser especialmente útil para los estudiantes, los adultos jóvenes y otros trabajadores de primera vez mientras exploran posibles carreras basado en sus intereses. La nueva herramienta complementa los sitios del departamento, "mySkills myFuture", que están diseñado para ayudar aquellas personas con experiencia previa de trabajo y que coinciden con las capacidades existentes a nuevas ocupaciones.
Este sitio web permite a los usuarios buscar trabajo por ocupación, por parte de la industria y utilizando el "O*Net Interest Profiler", que coincide con los intereses individuales y con ocupaciones adecuadas haciéndole 60 preguntas. Desde 2001, la Red de Información Ocupacional del departamento, u "O*Net", ha utilizado la versión de 180 preguntas del perfil que puede ser impreso o descargado a su computadora personal.
Cada ocupación que seleccione un usuario tiene un fácil de leer perfil de una página, incluyendo información acerca de qué conocimientos, destrezas y habilidades son necesarios; la visión del futuro del usuario; el nivel educativo necesario; tecnologías usadas en la ocupación; y trabajos similares. Además, cada página de ocupaciones incluye, enlaces directos a la información local de sueldos, oportunidades de adiestramiento y empleo correspondiente disponibles.
Para los veteranos, un "My Next Move for Veterans" especializado, asiste encontrar empleos a través de la búsqueda por palabras claves, navegación por industrias que emplean diferentes tipos de trabajadores, o por el descubrimiento de las carreras civiles que son similares a los trabajos en el la milicia.
Byron Zuidema es el subsecretario de trabajo para el departamento de Administración de Empleo y Capacitación.
Siga el departamento a Twitter @DOL_esp y Facebook @DOL español.