Trailblazing Women Veterans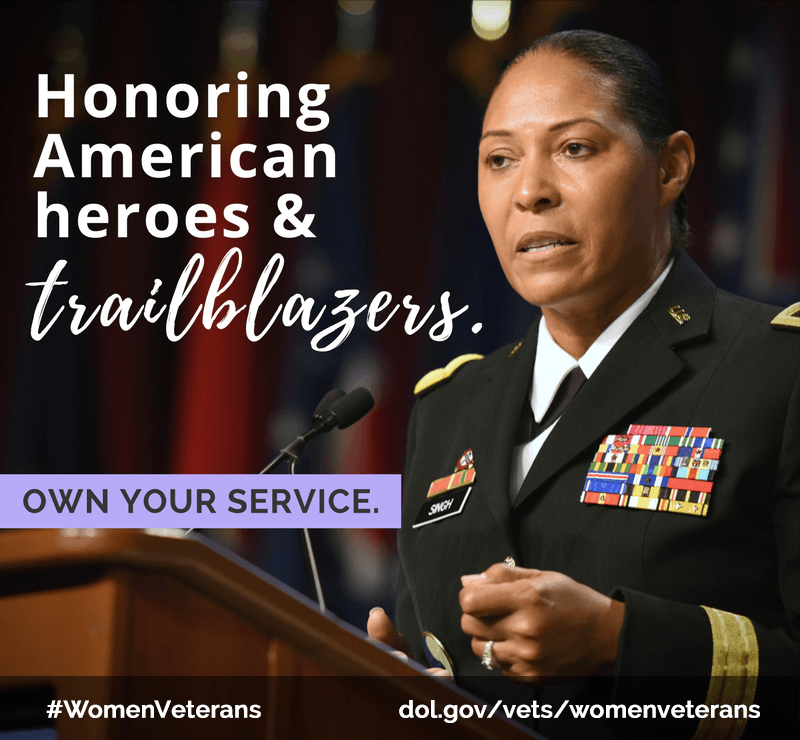 On March 17, 1917, when Loretta Perfectus Walsh enlisted in the U.S. Naval Reserve, she became the first woman allowed to serve outside of a nursing specialty in any branch of the U.S. armed forces. Loretta paved the way for women to serve in all branches of the U.S. military. Loretta was a trailblazer.
Much has changed in the past hundred years. However, women who actively serve or who are military veterans continue to blaze trails.
Today, women make up 10 percent of the total veteran population, and 20 percent of veterans under the age of 35. While the percentage of women who have served is growing, the percentage of women who are veterans is still minuscule: only 1.6 percent, or 1 in 63 women.
Younger women are even less likely to have served in the military – among women under 35, only 1.0 percent are veterans. That's right: Only 1 in 100 women under the age of 35 has served in the U.S. military.
Because the women veteran population is so small, their service, sacrifice and experience can easily be overlooked when people make outdated assumptions about what a "veteran" is. This can be a disservice not only to the women who served, but also to employers and others who may miss out on the opportunity to benefit from the experience of a woman veteran.
This month, as we honor trailblazing women in labor and business, or women who have challenged traditional roles in the paid labor force, we at the Veterans' Employment and Training Service can't help but reflect on how, by assuming critical roles once reserved for men, women have challenged the traditional idea of a typical military veteran. So many of the women who have served in the U.S. military are trailblazers, and we honor them as we celebrate Women's History Month.
So to the women who have served in the U.S. military: Thank you for the trails you have blazed! As always, if at any time in your working career you need help with your job search, free assistance is available to you at an American Job Center. Please share your veteran status with others proudly – own your service. Together, we can change outdated assumptions about who a veteran is.
Dr. Nancy A. Glowacki is a U.S. Army veteran and the manager of the Women Veteran Program in the department's Veterans' Employment and Training Service.
Stay tuned for an upcoming Twitter chat on employment and resources for women veterans as part of Women's History Month on March 15 from 1:30-2pm ET. Follow us as @VETS_DOL and join the conversation using #WomenVets.