Program Helped Louisville Youth to Rebuild His Life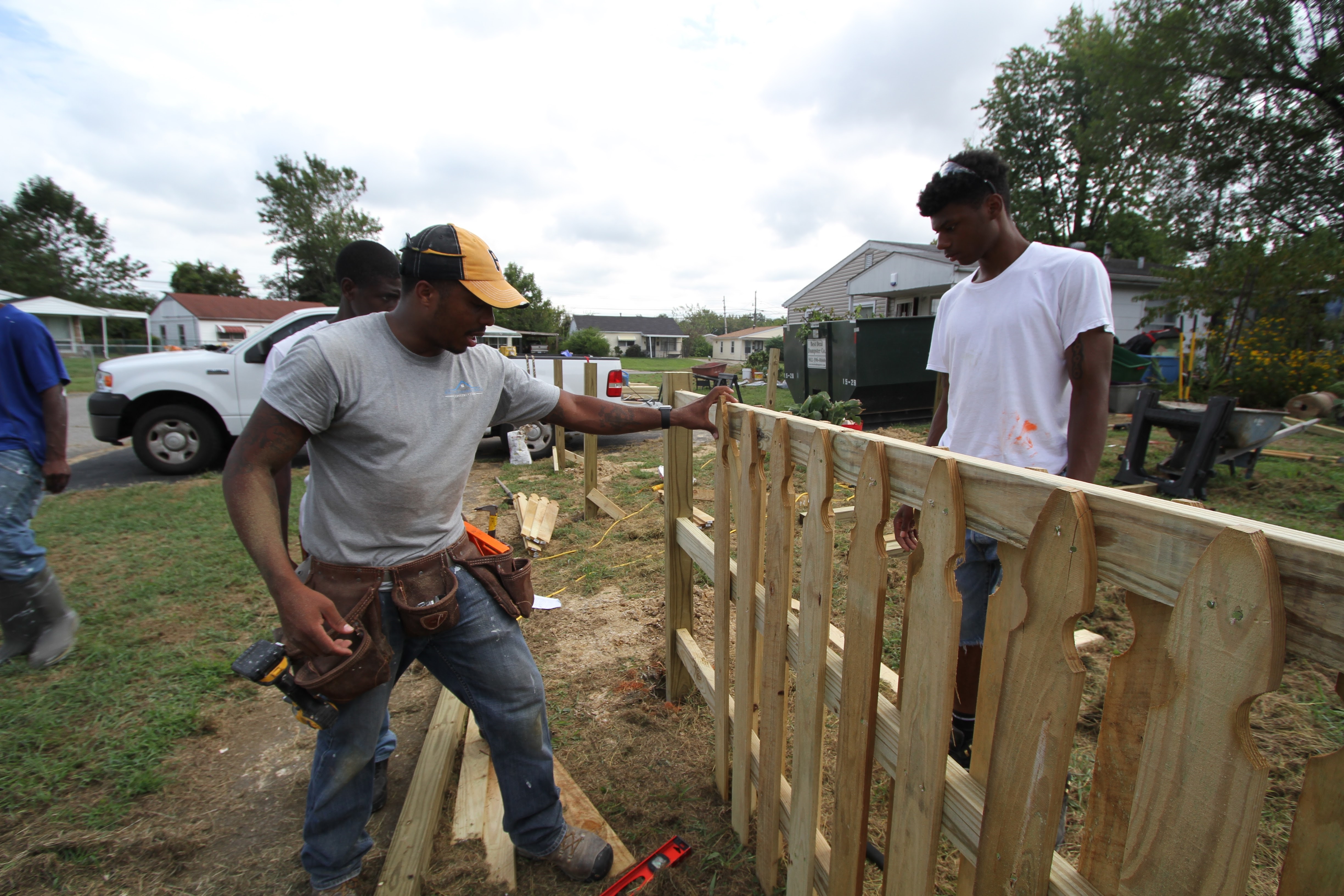 To say that James Hooten overcame early mistakes in life would be a monumental understatement. A better description would be to say that he recognized his transgressions, regrouped with help from the U.S. Department of Labor's YouthBuild program, and then persevered amid all the obstacles meant to keep him down.
At an early age, James found trouble. Growing up as one of three kids to a struggling single mother in Louisville, he found he needed to earn money and was soon spending time with the wrong crowd. As a high school junior, he dropped out and trouble soon found him. The Kentucky teen was arrested for dealing drugs. Even a 13-month jail sentence wasn't a wake-up call.
It was at a meeting with a counselor to discuss how he might get his General Equivalency Diploma to put his life on track where he heard about YouthBuild. The program helps unemployed young people – those who left high school without a diploma, those exiting foster care or those who have been in the juvenile justice system – to reclaim their educations, gain construction skills needed for employment, and to use those skills to build schools, playgrounds and affordable housing in their neighborhoods.
"I couldn't believe what I was hearing. Not only would I be able to get my GED, but I would also have the opportunity to be trained in a career in construction and have opportunities for additional education and employment," James said. "It was truly a breath of fresh air."
After enrolling, James seemed headed in the right direction. But a lapse in judgement led to another drug arrest. This time, he wouldn't stand alone before a judge. Staff from the YouthBuild Louisville came willing to support him. They told the judge of the young man's potential and their belief in him, and the judge agreed to release James.  
"Their advocacy on my behalf was the tipping point behind me not being sentenced," he said. "I knew at that moment that my life was changed forever and there was no looking back."
With a renewed determination, he went to work to turn his life around. Helped by the mentorship he found at YouthBuild, James completed his training and was graduated by the program. He also received the program's "Outstanding Graduate Award" for his commitment to his family, career and community.
Eight years later, James is the proud owner of his own construction company. To date, Excel Contracting and Construction LLC in Louisville has redesigned and renovated more than 1,600 homes. While his company keeps him busy, YouthBuild remains a major part of his life. Today, James Hooten serves on the Louisville program's board of directors. It's a role he feels proud and obligated to fulfill.
"It's inspirational for current students to be mentored by alumni like James Hooten, especially when they are facing obstacles and are losing hope," said Donna Schuster, the development director for YouthBuild Louisville. "He is a living example to our current and future students that no matter how hopeless things seem in their lives – with hard work, support and determination – they can change things around."
Today, James relishes the opportunity. "YouthBuild saw something in me that I was unable to see in myself, and for that I am forever grateful."
To learn more about department's YouthBuild program, please visit www.doleta.gov/youth_services/youthbuild.cfm.
Eric R. Lucero is a deputy director in the department's Office of Public Affairs in Atlanta.