An Ounce of Prevention with OSHA Consultation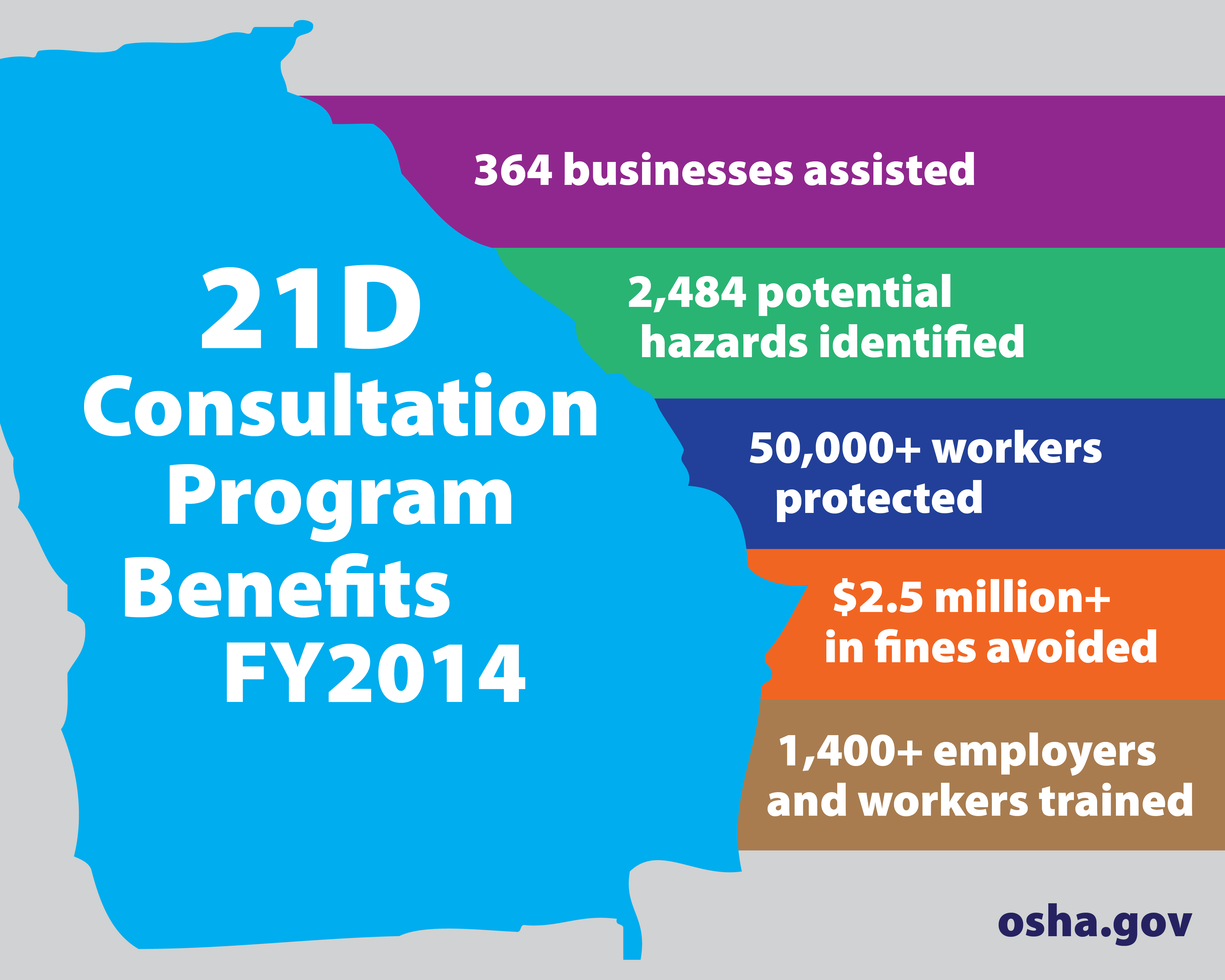 Safety is up at Grenzebach Corp. Since 2013, the company's Georgia-based office has slashed its incident rate by more than two-thirds, and they did it with help from the Occupational Safety and Health Administration and Georgia Tech University's 21D Consultation Program.
The program is part of OSHA's national on-site consultation program, which offers free and confidential occupational safety and health advice to businesses in all 50 states. The program primarily benefits small and mid-sized businesses – 57 percent of those helped last year had fewer than 26 employees.
Ken Pinkerton, Grenzebach's quality, safety and environmental manager, credits the 21D program with reducing injuries and costs. While working with the program, their company went more than a year without a recordable incident – a major milestone.
"As a company, we are spending less money on injuries, lost time and lost production," he said. "The money saved by participating in this program is exponential."
Last year, Georgia Tech's consultants performed nearly 50 training seminars, educating more than 24,000 workers, managers and employers. They also performed approximately 280 hazard surveys, identifying more than 4,000 hazards affecting more than 103,000 employees. The identification of these hazards through the program saved employers more than $2.5 million, a total lauded by company managers like Pinkerton.
But cost savings are just one part of the benefits.
As Pinkerton noted: "I feel by using the consultation program we are striving to become a world class safety organization."
Nationally, 27,385 businesses took advantage of OSHA's consultation program in 2016 to remove workplace hazards and better protect their workers. In 2016, consultants identified and helped employers eliminate more than 140,000 total hazards, protecting an estimated 3.3 million workers from possible injury, illness or death.
Eric R. Lucero is a deputy director in the department's Office of Public Affairs in Atlanta.