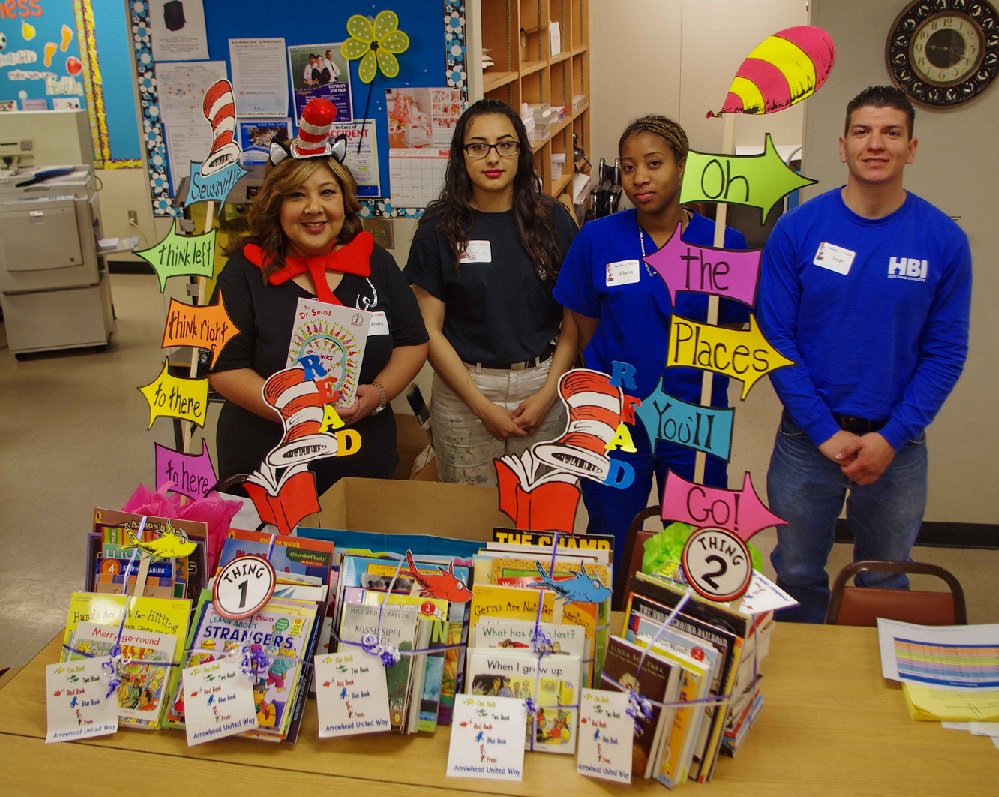 Job Corps is a great program for students who want to gain skills – but it also provides opportunities for students to share what they already know.
This month, Job Corps students across the country were proud to serve as role models to elementary school students during Read Across America Day. They read to students at local elementary schools, highlighting that an integral part of building a career is a foundation of strong reading and leadership skills. The event shows the children in their communities the importance of education, reading and engaging in community service.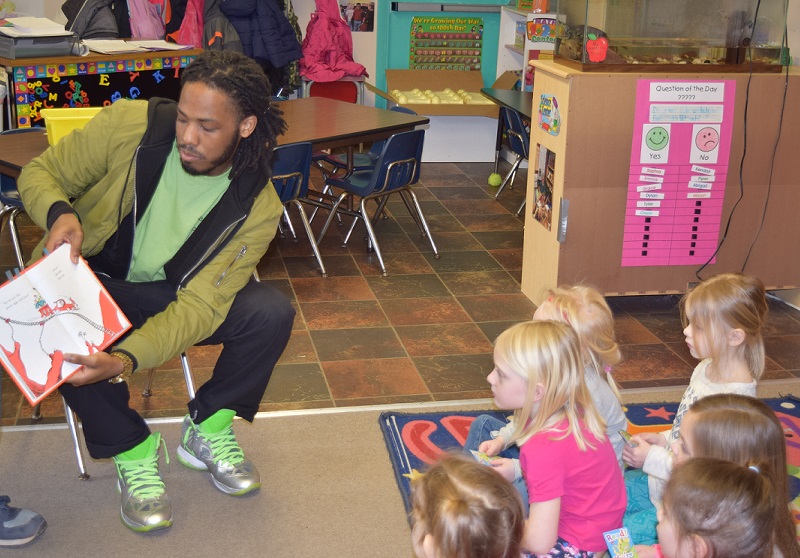 Students from the Glenmont Job Corps center in New York read to second-, third- and fourth-grade students at three nearby schools.
"I loved that the students' eyes lit up when I read the book. They had a lot of energy, and I appreciate how much effort instructors put into working with students every day.  It takes hard work!" said Destiny Batista, a security training student.
"I read to first-graders, and was inspired by them and how wild their imaginations are.  As adults, we lose our childhood imagination," echoed Perla DeDios, who is training in painting at the Inland Empire Job Corps center in San Bernadino, California.
Perla read "One Fish, Two Fish, Red Fish, Blue Fish" by Dr. Seuss. After reading, the Inland Empire Job Corps students gave the school a classroom set of books and goodie bags the local United Way had filled with supplies, including a Dr. Seuss bookmark, pencil, eraser, and stickers.
These events also kicked off a new initiative for the Job Corps career training program called Reading To Lead, which encourages students at its 125 centers nationwide to raise reading levels and promote literacy in their communities. Through Reading To Lead, centers have access to resources to support their yearlong literacy efforts on center and in the community.  Student reading ambassadors at each center motivate their peers in raising individual literacy levels and participating in community reading activities, such as reading contests, center book clubs and community book drives to support local schools.
It was great for me to share with them a book they really enjoyed.  They were so focused and behaved.  It was amazing.  Afterward, when we were done, they hugged and said thank you. That was really cool," said Karon McNair, an electrical training student, dorm officer and member of advanced leadership at the Keystone Job Corps center in Drums, Pennsylvania.
The annual Read Across America Day raises awareness of the National Education Association's mission to motivate children and teens throughout the country to dedicate more time to reading through events, partnerships, and reading resources.
Lenita Jacobs-Simmons is the national director of Job Corps.