Making Trade Fair for Workers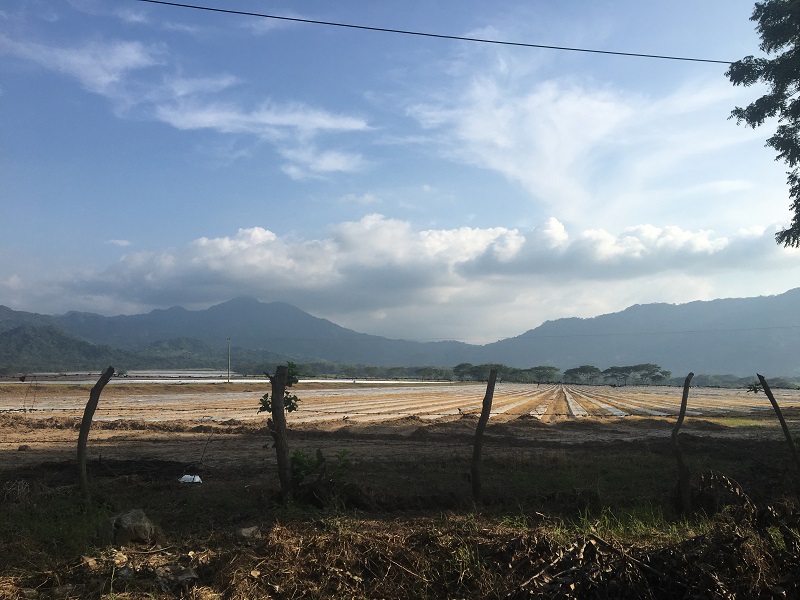 Ensuring American workers get a fair shake from our international trade agreements has brought me to Honduras nearly 20 times in the last five years: to blazing hot melon fields in the rural south, brightly lit government conference rooms in the capital, and countless meetings with workers and employers in sectors that export t-shirts, bananas, auto parts and more to Europe and the United States.
The message I bring to the government is always the same: We are willing to work with you and support you, so long as you are taking meaningful actions to comply with the labor commitments of the trade agreement between Honduras and the United States (the CAFTA-DR). This means standing up for our workers by protecting the rights of Honduran workers.
In Honduras, this message has yielded positive results. The country has made and continues to make concrete improvements in its labor law enforcement. Just last month, its government enacted historic legislation that makes it harder and more costly for employers to violate labor laws. Changes like these not only improve conditions for Honduran workers, but simultaneously level the playing field for American workers and businesses.
By helping ensure that goods exported to the United States from our trade partners are not made with child labor, forced labor, or by workers earning below the minimum wage or in other exploitative conditions, we are giving workers and business in the United States a fair chance to compete.
The U.S. Department of Labor plays a critical role in the enforcement of free trade agreement labor commitments in a number of ways: engaging with governments to make sure that their laws and practices align with what they've promised; working with the Office of the U.S. Trade Representative and the U.S. Department of State in pursuing formal enforcement actions when bilateral engagement efforts fall short; and using targeted technical assistance to promote the rule of law and help enforce and strengthen labor protections.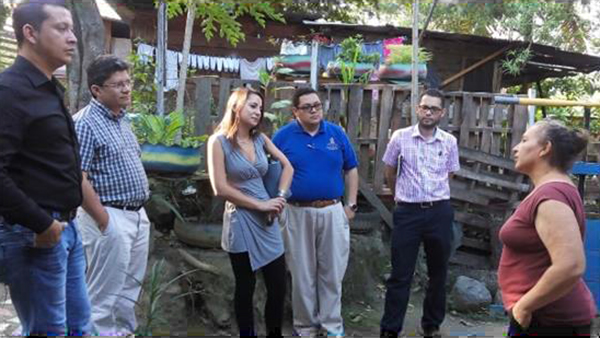 In Honduras, we've made significant progress through this coordinated process.
In February 2015, the Department of Labor published a report under the CAFTA-DR that raised serious concerns about Honduras' enforcement of labor laws and called on Honduras to address these concerns.
Working with a willing government open to meaningful reform, the department provided technical assistance to support Honduras' efforts to fight child labor and strengthen labor law enforcement. This approach of combining direct engagement under a trade agreement with targeted technical assistance has proven incredibly successful at addressing both immediate and long-term labor law enforcement challenges.
Almost immediately after we issued our report and announced our project, the Honduran government allocated more resources to its labor inspectorate to be more effective in addressing and sanctioning violations.
In December 2015, the U.S. and Honduran governments signed a historic action plan to improve labor law monitoring and enforcement. And just last month, a new labor inspection law – a key part of the action plan – went into effect. The new law increases enforcement tools, stiffens penalties for violators, and creates an audit mechanism to root out corruption and improve the rule of law. Together, the action plan, new labor inspection law, and improvements to the labor inspectorate represent major steps toward addressing the concerns we identified in our February 2015 report, and ensuring fair trade for U.S. workers and businesses.
What's at stake is bigger than Honduras: It's about American workers competing on a level playing field with workers around the world. Getting to free and fair trade requires the hard work of trade enforcement – frequently collaborative, often contentious and always time-consuming. That's why I'll continue to engage with my counterparts in the Honduran government to make sure they continue to make advances in labor enforcement consistent with the agreement's commitments. No matter how many trips are required, I'm willing to do more, because I know that this work matters.
When we get it right, we get results that benefit U.S. workers and businesses. At the same time, we help make sure that Honduran workers are treated fairly and are afforded the labor rights promised under the agreement. Strong enforcement of the labor provisions of our trade agreements ensures that trade is not only free, but fair.
Halima Woodhead is an international labor advisor for trade policy in the department's Bureau of International Labor Affairs.
Haciendo que el comercio sea justo para los trabajadores
Asegurar que los trabajadores estadounidenses no salgan perdiendo sobre la base de nuestros acuerdos de comercio internacional me ha llevado a Honduras casi 20 veces en los últimos cinco años. Desde calientes campos de melón en el sur rural a luminosos salones gubernamentales en la  capital, pasando por innumerables reuniones con trabajadores y empleadores en sectores que exportan a Europa y a Estados Unidos camisetas, bananos, piezas de autos y muchos más productos.
El mensaje que llevo al gobierno es siempre el mismo: estamos dispuestos a trabajar con ustedes y a apoyarlos siempre y cuando ustedes estén tomando medidas significativas para cumplir con los compromisos laborales del tratado de comercio entre Honduras y Estados Unidos (CAFTA-DR). Esto significa salvaguardar a nuestros trabajadores al proteger los derechos de los trabajadores hondureños.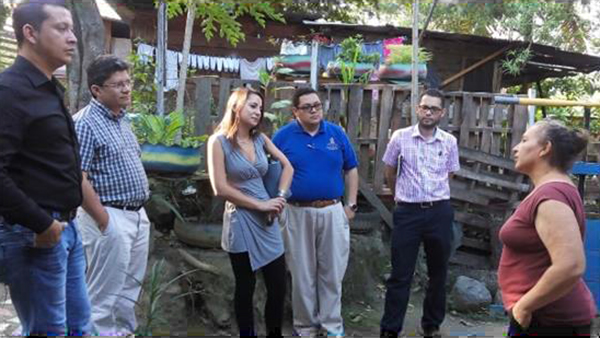 En Honduras, este mensaje ha dado resultados positivos. El país ha hecho y sigue haciendo mejoras concretas en la aplicación de sus leyes laborales. Apenas el mes pasado su gobierno promulgó una legislación histórica que hace que sea más difícil y costoso que los empleadores violen las leyes laborales. Este tipo de cambios no sólo mejoran las condiciones de los trabajadores hondureños sino que simultáneamente nivela las condiciones para empresas y trabajadores estadounidenses.
Al ayudar a garantizar que productos exportados a Estados Unidos por parte de nuestros socios comerciales no sean resultado de trabajo infantil, forzado, o de trabajadores que ganan por debajo del salario mínimo o sujetos a otras condiciones de explotación, le estamos dando a los trabajadores y negocios en Estados Unidos una justa oportunidad para competir. 
El Departamento de Trabajo de Estados Unidos desempeña de varias formas un papel crítico en la aplicación de los compromisos laborales que emanan de los acuerdos de libre comercio: actuando con los gobiernos para asegurarnos de que sus leyes y prácticas respondan con los compromisos adquiridos; trabajando con la Oficina del Representante Comercial de EE.UU. y con el Departamento de Estado en la búsqueda y consecución de acciones formales para el cumplimiento cuando los esfuerzos bilaterales se quedan cortos; y mediante el uso de asistencia técnica puntual para promover el imperio de la ley y para ayudar a hacer cumplir y fortalecer las  protecciones laborales. 
En Honduras hemos hecho progresos significativos a través de este proceso coordinado. 
En febrero del 2015 el Departamento de Trabajo publicó un informe en base al CAFTA-DR que planteaba serias dudas sobre la aplicación de las leyes laborales en Honduras, haciendo por ello un llamado a ese país para que abordase esas preocupaciones. 
Trabajando con un gobierno dispuesto y abierto a encarar una reforma significativa, el Departamento prestó asistencia técnica para apoyar los esfuerzos de Honduras para luchar contra el trabajo infantil y fortalecer la aplicación de las leyes laborales. Este enfoque combinado de trabajo conjunto sobre la base de un acuerdo comercial y asistencia técnica específica ha demostrado ser increíblemente exitoso en el abordaje de los retos inmediatos y a largo plazo respecto a la aplicación de las leyes laborales.
Casi inmediatamente después publicar nuestro informe y anunciar nuestro proyecto, el gobierno de Honduras asignó más recursos al directorio de inspección laboral al objeto de hacerlo más eficaz para atender y sancionar violaciones.
En diciembre del 2015 los gobiernos de Estados Unidos y Honduras firmaron un histórico plan de acción para mejorar el monitoreo y la aplicación de las leyes de trabajo. Y apenas el mes pasado, una nueva ley de inspección laboral  – parte clave del plan de acción – entró en vigor. La nueva ley aumenta las herramientas de aplicación, endurece las penas para los infractores y crea un mecanismo de auditoría para erradicar la corrupción y mejorar el estado de derecho. En su conjunto, el plan de acción, la nueva ley de inspección y las mejoras al directorio de inspección representan pasos importantes en el abordaje de las condiciones que identificamos en nuestro informe de febrero del 2015, garantizando un comercio justo para empresas y trabajadores estadounidenses. 
Lo que está en juego es más grande que Honduras: se trata de los trabajadores americanos puedan competir en igualdad de condiciones con trabajadores de todo el mundo. Alcanzar un comercio libre y justo exige una ardua labor de cumplimiento que es, frecuentemente, colaborativa, a menudo contenciosa, y que siempre toma tiempo. Es por ello que continuare relacionándome con mis contrapartes en el gobierno de Honduras para asegurar que continúan avanzando en un refuerzo de la ley consistente con los compromisos adquiridos. Sin importar cuantos viajes requiera, esto dispuesta a seguir porque me consta que este trabajo es importante.
Cuando lo hacemos bien obtenemos resultados que benefician a los trabajadores estadounidenses y las empresas. Y al mismo tiempo, ayudamos a asegurar que los trabajadores hondureños sean tratados justamente y gocen de los derechos laborales prometidos en base al acuerdo. Una robusta aplicación de las disposiciones laborales de nuestros acuerdos comerciales asegura que el comercio no únicamente sea libre sino justo. 
Halima Woodhead es una asesora de trabajo internacional en materia de política comercial dentro de la Oficina de Asuntos Laborales Internacionales del departamento.