Building a Future Brick by Brick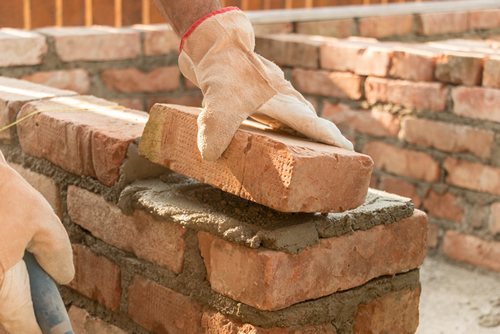 At 17, Johnathon Crouch enlisted in the Connecticut Army National Guard as an infantryman. It was 2012, and in the summer between his junior and senior years of high school he left to attend U.S. Army Basic Combat Training at Fort Benning in Georgia. After graduating high school, he returned to Fort Benning to complete infantryman training, and then he returned to Plainfield, Connecticut – ready for the next chapter of his life.
He applied for a masonry apprenticeship with the Bricklayers & Allied Craftworkers Local 1 CT. A week after acceptance, his classes began.
Now 22, Johnathon has been an apprentice for four years. He works for Joe Capasso Mason Enterprises in Middletown, and is well on his way to completing his apprenticeship. His determination is evident.
"Once you start something, never give up – finish it," said Johnathon. "No matter how tired, sore or frustrated you become, just keep going. It's all temporary and the further you come along through your apprenticeship, the better it gets. Pay your dues and before you know it, you'll be moving up the ladder."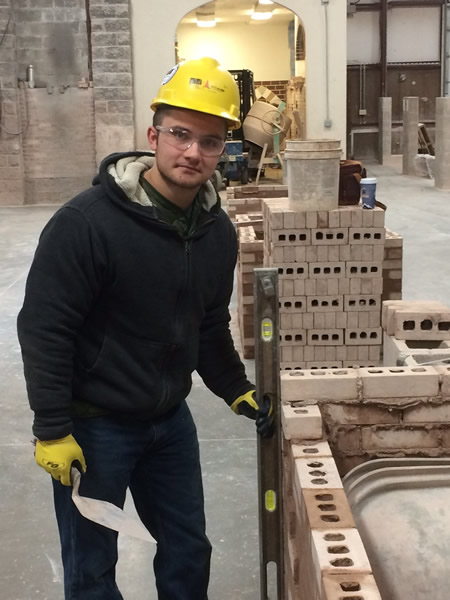 The U.S. Department of Labor's Registered Apprenticeship program allows employers, unions, community colleges and universities, workforce investment boards, industry associations and the military to sponsor apprenticeships and register them with the department. Apprentice program sponsors may certify an apprentice is participating to enable veterans and service members to use the education benefits they earned while in service.
Apprentices do not qualify for a mason's full rate of pay until they are fully trained, but Johnathon was able to supplement his income using the Post-9/11 GI Bill, an education benefit he earned while in the National Guard. His union also offers apprentices a chance to earn benefits such as healthcare and retirement.
"If you are looking to learn a trade and you don't mind working hard, then this is a trade worth learning," said Johnathon. "It's very rewarding to see your work put into a project and knowing you did this or that. The money isn't bad and my annuity adds up quick. It's nice to have if you need it for a hardship or down payment on a house."
As an apprentice, Johnathon has learned to install a wide variety of masonry materials such as brick, block, stone, precast and concrete, as well as how to use the common tools and machinery that go with the job. He also understands the importance of on-the-job safety. His work training included OSHA's 10-Hour Construction Course, as well as courses on how to erect scaffolds, and how to use suspended scaffold and scissor lifts.
"I feel that learning to maintain high standards holds me accountable for the quality of my work and basically the integrity of a building," said Johnathon.
Registered Apprenticeship is a training system that produces highly skilled workers to meet the demands of employers competing in a global economy. A proven strategy, Registered Apprenticeship ensures quality training by combining on-the-job training with theoretical and practical classroom instruction to prepare exceptional workers for American industry.
Want to learn about Registered Apprenticeships in your area? Find local help at https://oa.doleta.gov/bat.cfm.
Editor's note: The "DOL Working for You" series highlights the department's programs in action. View other blog posts in the series here.
James Lally is deputy director in the department's Office of Public Affairs in Boston.