High Cost of Education Sparks Bright Idea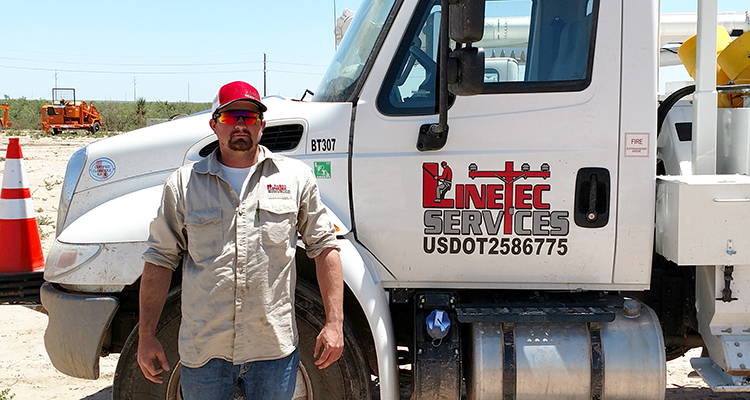 On the brink of becoming an independent adult, there were many paths Texas native Cameron Meyer had to consider. He saw education as his best option and began to study construction management at a California community college. At the same time, the 18-year-old was holding down a full-time job earning around $220 per week. 
By the time Meyer learned about the U.S. Department of Labor's Sector of Excellence Apprenticeship, he was quickly realizing the long days of studying, working and trying to make ends meet were becoming too challenging. A family friend who was aware that a surge in retirements by older workers had created a shortage of electrical linemen, suggested Meyer try the field.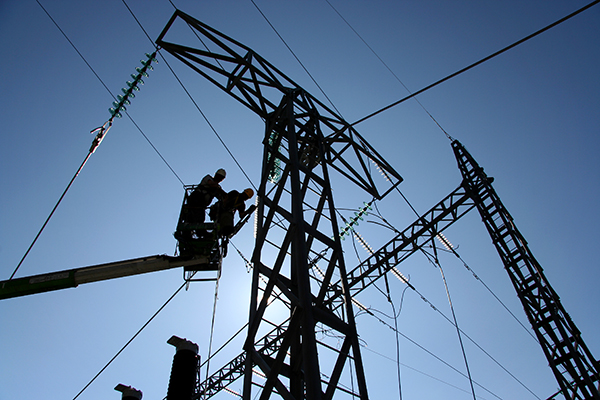 The idea prompted him to do some research. He recalled thinking: "I could keep struggling, always exhausted by full-time work and school, barely getting by, having to borrow money, or I could take another route." After learning more about how the department was fostering partnerships between employers, training providers and community-based organizations to increase the number of apprentices nationwide, Meyer enrolled in a 15-week lineman apprenticeship program.
His decision to enroll in Northwest Lineman College in Denton, Texas, was "a no brainer." Choosing an apprenticeship, he said, gave him "classroom and on-the-job training," and spared him the debt and obligation of student loans.  After graduation, a local company – Power Line Services Inc. – hired Meyer as an apprentice lineman for its four-year program. The company paid his apprenticeship fees and his wages. 
At 24, Meyer is now a foreman who supervises other linemen, and is on his way to a career in his new field.
To learn more about exploring opportunities to be an apprentice, or if you're an employer who would like to find out how apprenticeship can work for you, please visit dol.gov /apprenticeship.
Editor's note: The "DOL Working for You" series highlights the department's programs in action. View other blog posts in the series here.
Dudley Light is Regional Director for Region 4 in the Office of Apprenticeship.
Alto Costo de la Educación Chispa Idea Brillante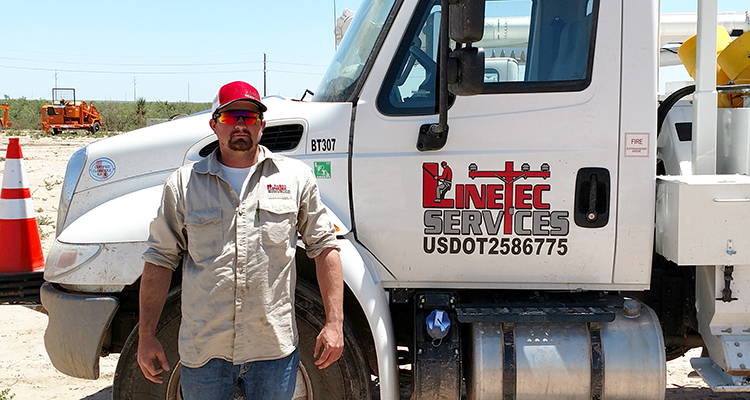 Al borde de convertirse en un adulto independiente, existían muchos caminos para el nativo de Texas Cameron Meyer que tuvo que considerar. Concebía la escuela como su mejor opción y comenzó a estudiar la gerencia de la construcción en un una universidad de la comunidad en California. Al mismo tiempo, a sus 18 años de edad, obtuvo un trabajo de tiempo completo ganando alrededor de $220 por semana.
Cuando Meyer aprendió acerca del Departamento del Trabajo de Estados Unidos de excelencia del sector de aprendizaje, fue rápidamente darse cuenta de los largos días de estudio, trabajando y tratando de ganarse la vida, se estaban volviendo demasiado difícil. Un amigo de la familia que era consciente de que el aumento de las jubilaciones de los trabajadores de más edad había creado una escasez de obreros eléctricos, sugirió Meyer intente el campo.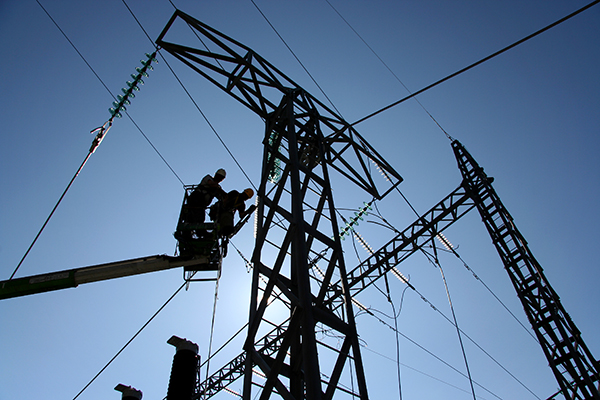 La idea lo llevó a hacer algunas investigaciones. Recordó pensando: "Yo podía seguir luchando, siempre agotado por el trabajo a tiempo completo y en la escuela, apenas sobreviviendo, tener que pedir dinero prestado, o podría tomar otra ruta." Después de aprender más acerca de cómo el departamento fue el fomento de la colaboración entre los empleadores, los proveedores de adiestramiento y las organizaciones basadas en la comunidad para aumentar el número de aprendices en todo el país, Meyer se matriculó en 15 semanas de "lineman" en el programa de aprendizaje.
Su decisión de inscribir en "Northwest Lineman College" en Denton, Texas, fue "un pan comido." Elegir un aprendizaje, dijo, le dio "el salón de clases y adiestramiento durante el empleo" y lo liberó de la deuda y obligación de préstamos estudiantiles. Después de la graduación, una empresa local - Power Line Services Inc., contrató a Meyer como aprendiz lineman para su programa de cuatro años. La empresa pagó el costo de su aprendizaje y su salario.
A los 24, Meyer es ahora un Capataz que supervisa a otros obreros, y está en su camino a una carrera en su nuevo campo.
Para aprender más acerca de explorar oportunidades para ser un aprendiz, o si usted es un empleador que desea averiguar cómo el aprendizaje puede trabajar para usted, visite dol.gov/apprenticeship.
Dudley Light es Director Regional para la Región 4 en la oficina de aprendizaje.
Siga el departamento a Twitter @DOL_esp y Facebook @DOL español.