A History of Achievements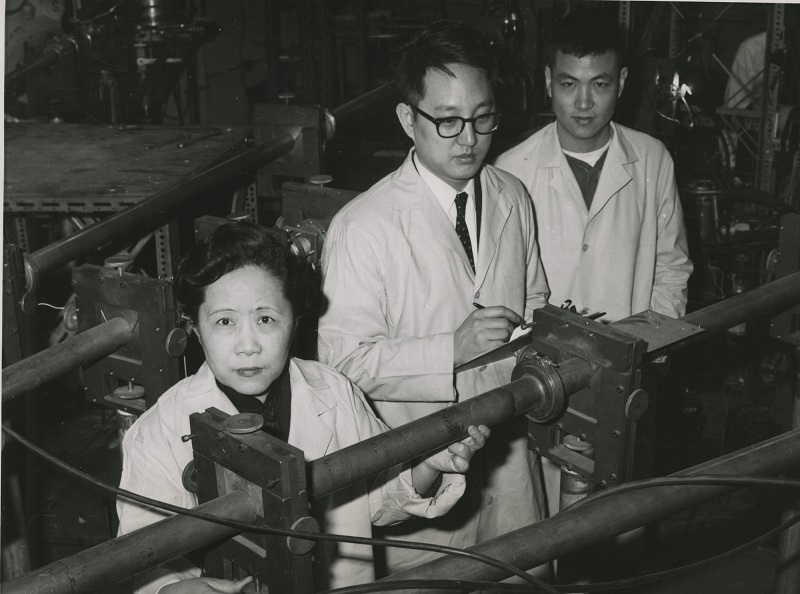 During May we celebrated the culture, history and achievements of the nearly 22 million Asian Americans and Pacific Islanders* in our country. As this year's AAPI Heritage Month nears the end, we want to take the opportunity to honor the accomplishments of AAPI women in STEM.  
There are many examples of AAPI women that have made remarkable contributions to the science, technology, engineering and mathematics, or STEM, fields. Among these women is Flossie Wong-Staal, a molecular biologist and virologist focused on AIDS, HIV and Hepatitis C research. She was the first scientist to clone and map the HIV virus, contributing essential knowledge to the development of blood tests to screen for HIV.
Isabella Abbott is a Native Hawaiian ethnobotanist and leading Pacific algae expert. She discovered over 200 algae species and authored many books and scientific publications. She became the first minority full professor at Stanford, and the first female full professor at Stanford's Biology Department, bypassing the usual steps on the tenure-track ladder due to her exceptional research and teaching skills.
Chien-Shiung Wu was a prominent Chinese-American known as the "First Lady of Physics."  She was recruited to work on research and development for the Manhattan Project at Columbia University during World War II. Her most important contribution came as a result of a series of experiments she devised, which disproved the hypothetical law of conservation parity. Wu's instrumental contribution was recognized with several accolades and the first Wolf Prize in Physics in 1978, more than 20 years after her two male colleagues, who had come up with the theoretical piece to disprove the law, received the Nobel Prize. In retirement she advanced educational programs, advocated for promoting girls in STEM, and became a role model for young women scientists everywhere.
Over the years, women, and Asian-American women in particular, have made important inroads in STEM occupations. STEM occupations tend to have low unemployment rates, high earnings, and projected employment growth rates above the average.
Despite different fields of specialty, Flossie Wong-Staal, Isabella Abbott and Chien-Shuing Wu shared some key common experiences that can lay the groundwork for women's success and persistence in the STEM fields: early exposure to science and mathematics, access to education from childhood to college, and the support of mentors that encouraged their academic and career pursuits. As successful researchers and professors, these women, along with many others, have demonstrated that women have the potential to lead the way in STEM innovation, and they will continue to serve as role models for new generations of women seeking to pursue careers in these and other STEM fields. 
Michelle Vaca is an economist at the department's Women's Bureau.
Note: AAPI is an umbrella term that includes all Asian Americans and Native Hawaiian and Pacific Islanders. Asian: a person having origins in any of the original peoples of the Far East, Southeast Asia or the Indian subcontinent including, for example, Cambodia, China, India, Japan, Korea, Malaysia, Pakistan, the Philippine Islands, Thailand and Vietnam. It includes people who indicate their race as "Asian Indian," "Chinese," "Filipino," "Korean," "Japanese," "Vietnamese" and "Other Asian" or provide other detailed Asian responses. Native Hawaiian and Other Pacific Islander: a person having origins in any of the original peoples of Hawaii, Guam, Samoa or other Pacific Islands. It includes people who indicate their race as "Native Hawaiian," "Guamanian or Chamorro," "Samoan" and "Other Pacific Islander" or provide other detailed Pacific Islander responses.