Celebrating 97 Years of Advocacy for Working Women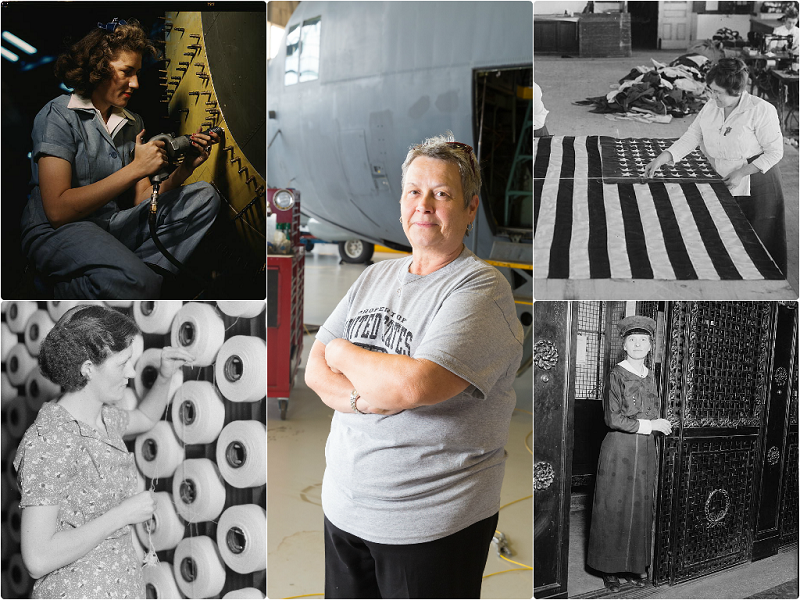 First created during World War I to study women's employment during and after the war, the Women's Bureau became a permanent federal government fixture in 1920. Ninety-seven years later, the Bureau remains the sole federal agency designed to advocate on behalf of working women.
Since its inception, the bureau has supported innovative policies and programs designed to address emerging issues affecting working women and create a positive environment for working women and their families.
Women have made great progress over the course of the bureau's 97-year history, as seen in higher education levels and higher earnings. As it has for nearly a century, the Women's Bureau will continue working to address the challenges working women experience and raise awareness on key issues and developments affecting women in the workforce
Tracie Sanchez is a policy analyst for the Women's Bureau.
Editor's note: Photo credits clockwise from top left - Library of Congress, U.S. Labor Department, Library of Congress, Library of Congress and the National Archives.