Montana Native's Job Training Changed His Scenery – and His Life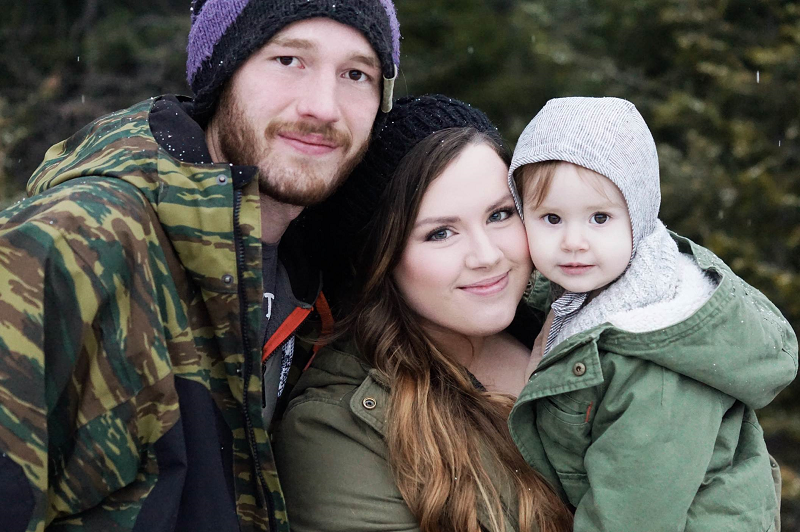 Sometime in-between working a 40-hour week at a Montana sawmill and raising a small child with his wife, Ryan Burrows managed to graduate from a job training program at his local community college thanks to a program funded by the U.S. Department of Labor.
Ryan had spent the past four years working as a general laborer at a sawmill outside of his native Kalispell. He decided to pursue a different vocation when he and his wife welcomed a baby girl into the family.
Funded by a $25 million grant from the department's Employment and Training Administration, the RevUp Montana program helped Ryan net an electronic technician degree from Flathead Community College.
"Having my child is what got me to look into school so I could take care of her and my wife better," Burrows said. He anticipates he can earn up to 50 percent more in his new field of work with plenty of opportunity for growth.
Ryan started at Flathead Valley Community College focusing on heavy equipment because, as he explained, "jobs are limited in rural areas." But he switched to electronics after talking with his adviser about the best pathway to a new career. The adviser also suggested he pursue a scholarship from RevUp Montana.
The program creates short-term degree, certificate and apprenticeship programs that lead students into high-wage, high-demand jobs. Filling these jobs with skilled, experienced workers will help increase employment, strengthen businesses and grow the economy.
Ryan anticipates using his degree to land a better-paying job working on programmable logic controllers. These controllers are now used commonly in a wide range of industrial workplaces to monitor inputs and outputs, and make decisions for automated processes or machines.
Burrows and his family plan to move to Flagstaff, Arizona, to be closer to his wife's family. He has already submitted applications to a number of area companies, including the Ralston Purina pet food plant, one of the region's larger employers. And at nearly 7,000 feet in elevation, the area is somewhat "Montana-ish." "I still get to be among the trees," he said of his new home.
Ryan urges others in his position to research what assistance programs are available in order to avoid starting a career saddled with student debt.
"I would tell them to put in strong effort for this and other scholarships," Burrows said.  "The scholarships I received have allowed me to go to school without the added stress of working a night shift or something like that." 
Editor's note: The "DOL Working for You" series highlights the Labor Department's programs in action. View other blog posts in the series here.
Leo Kay is the director in the department's Office of Public Affairs in San Francisco.