How We're Helping Our Heroes Get Hired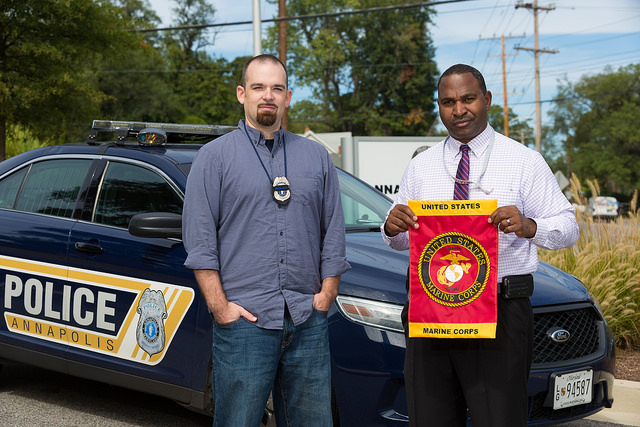 The Department of Labor Veterans' Employment and Training Service works daily to make sure that those who serve have the employment support they need when they transition back into civilian life. Here are three ways we're getting veterans back to work:
1. Transition Training
As a component of the Transition Assistance Program, or TAP, the Labor Department provides a mandatory three-day employment workshop, as well as an optional two-day Career Technical Training Track curriculum focused on licensing, credentialing and apprenticeship programs that lead to well-paying civilian jobs and meaningful careers.  During the 2016 fiscal year, the department hosted over 6,300 employment workshops worldwide for over 184,000 participants.
To keep this content current, VETS has conducted a comprehensive review of both courses using input from employers, veteran service organizations and other stakeholders who have unique perspectives and expertise with veterans employment. The revised curriculum will be taught beginning in 2018.
2. Support for Regional Hiring Events
Since June 2015, more than 860,000 veterans have used our American Job Centers to find employment resources – and we also bring assistance to them by participating in numerous hiring events around the country every year.
For example, VETS recently coordinated with the U.S. Chamber of Commerce Foundation and all six New England state employment workforce agencies for a veterans hiring event in Portsmouth, New Hampshire. More than 120 local, regional and national businesses with vacancies gathered to conduct on-site job interviews with job-seeking veterans. State workforce agencies and volunteer career coaches were also available to help job seekers develop an elevator pitch, sharpen interview skills and create a more effective resume.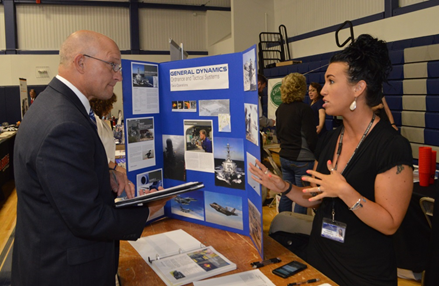 Veterans chat with employers during a hiring event in Portsmouth, New Hampshire, on July 19, 2017. More than 120 local, regional and national businesses gathered to collect resumes and conduct interviews.
"There were a lot of very professional companies at this job fair that obviously appreciate the soft skills and values veterans have to offer, such as duty and loyalty," said one participant, an Army veteran. "I thought that the organizers and state employment workforce agencies did an excellent job connecting veterans with employers who had great jobs to fill."
Events like these help keep the veteran unemployment rate low. In June 2017, the veteran unemployment rate was 3.7 percent, down from 4.2 percent last June, making it the lowest June rate since 2007. 
3. Getting Veterans Licensed to Work
The Department of Labor last year released a toolkit for states detailing ways to streamline professional licensing and credentialing for veterans and transitioning service members. The toolkit identifies common barriers, describes strategies for overcoming them, and provides a blueprint that can help states accelerate veterans' licensing and certification.
The toolkit's resources can help states navigate common challenges in implementing policies to overcome the complexity of state licensure and third-party certification systems for veterans.
This week and always, we honor our heroes by giving them the tools they need to get back on track towards a successful civilian career. Learn more at www.veterans.gov.            
Joe Versen is a press officer in the Office of Public Affairs.