Maine Marine Electrician Helps Power Navy Ships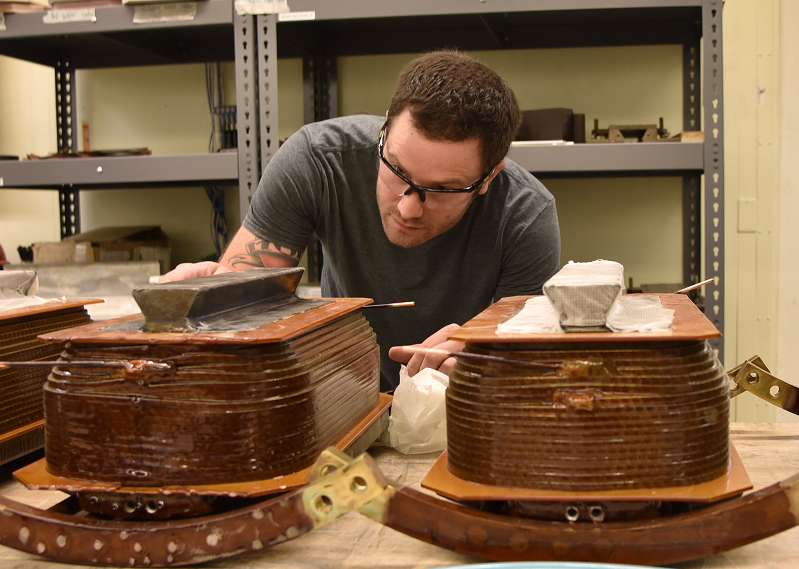 Thirty-seven-year-old Matt Maher has found a career and pride in his work as a graduate marine electrician at the Portsmouth Naval Shipyard (PNSY) in Kittery, Maine. Matt, a married father of four, completed a four-year apprenticeship at the shipyard in February.
As an apprentice at PNSY, he learned to operate specialized automated rewind machines, as well as the programming skills that are specific to the motor generator windings the shipyard manufactures to ensure U.S. Navy sailors have the power they need to sail on the open ocean. Motor generators are units that convert electrical power and are used to help energize many components on a ship, such as the main propulsion system that drives a propeller.
Today Matt is in charge of the motor shop's motor rewind department. "Working for the Navy means a lot to me and I feel like I'm contributing to the defense of our great nation," he said.
As a new father, the Maine native began searching for a new career path. Friends who worked at the shipyard told him about the stability, benefits, and opportunity for promotion they had found there, so Matt applied and hasn't looked back since.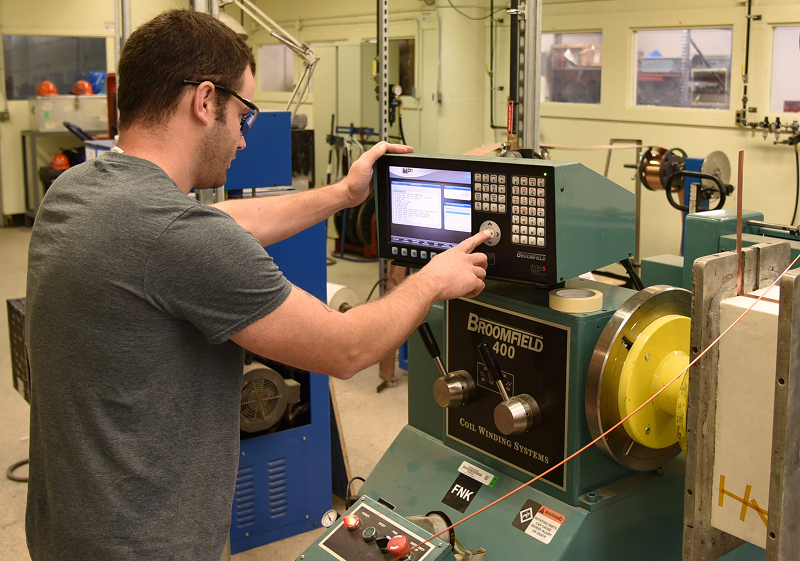 "This job has changed my life, giving me the ability to support my growing family, and peace of mind knowing that I don't have to worry about the next paycheck so I can relax and truly enjoy my free time at home," he said. "I've never felt the sense of security that I feel working for the Portsmouth Naval Shipyard."
The apprenticeship program includes paid academic and trade training, and on-the-job learning at the shipyard. Graduates receive journey worker certificates from the U.S. Department of Labor and the Department of the Navy, as well as college credit toward an associate degree from either York County Community College or Great Bay Community College. Benefits include vacation and sick time, a retirement plan, and health and life insurance. 
To find out more about apprenticeship opportunities in your area, or to learn how to start a program, visit www.dol.gov/apprenticeship.
Editor's note: The "DOL Working for You" series highlights the Labor Department's programs in action. View other blog posts in the series here.
James Lally is a Public Affairs Specialist for the Labor Department in Boston.