The Workforce Recruitment Program: Where Success Comes Full Circle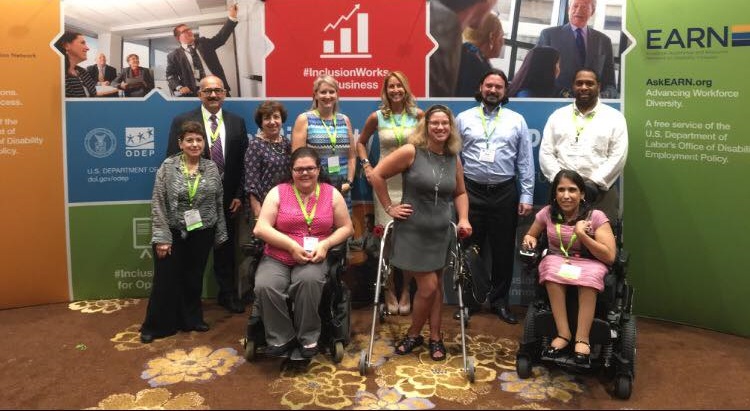 During my junior year at Elon University, I was searching for a summer internship in the District of Columbia, reviewing  job openings, and pursuing  numerous leads when I had a breakthrough. I reached an incredibly helpful job placement coordinator in the U.S. Social Security Administration, who told me about an initiative called the Workforce Recruitment Program (WRP).
The job placement coordinator walked me through the virtues of the WRP, explaining that it helps place college students and recent graduates with disabilities, like me, in internships and permanent jobs in the federal and private sectors.
Here's how it works: The WRP serves as a pipeline for employers to find qualified employees. Students are pre-screened and interviewed before being accepted into the database, which is updated annually. Employers can choose to hire students for permanent positions or summer jobs. Of course, internships enable employers to determine whether a student's skills and abilities are a good fit before making a decision about whether to hire permanently. 
Students benefit, too, since the program offers greater exposure to a wide range of employers, provides real-world work experience, and gives them a foot in the door to permanent employment.
This tip from the job placement coordinator led me to an internship in the U.S. Department of Labor's Office of Disability Employment Policy (ODEP), which manages the WRP in collaboration with the U.S. Department of Defense. It was a valuable and rewarding three months that offered me the chance to gain hands-on experience working on a range of issues and projects.
My internship in ODEP familiarized  me  with everything the WRP has to offer, and I helped my university take steps to officially participate in the program. During my senior year, I advanced through the WRP's screening and interview process, ultimately securing an enriching internship with the U.S. Department of Veterans' Affairs' National Cemetery Association, which led to a full-time job. Later, I pursued and secured my current position as a business development specialist in ODEP.
Today, not only am I back in the agency that gave me my first foot in the door, but also I'm actually managing the WRP, connecting other students with disabilities across the nation.
As you can imagine, the WRP is an initiative that's close to my heart. Since the program launched governmentwide  in 1995, thousands of people have obtained positions through it. And many of them, like me, advanced to become full-time federal employees.
The 2018 WRP database is now available, and includes more than 2,100 highly qualified students and graduates from more than 300 colleges and universities, representing a range of academic majors and career interests. I feel so lucky to know the value of the WRP from both sides − as a manager of the program and as a former participant. It's my hope that more employers will reap its rewards, and that more students with disabilities use it as a gateway to a rewarding career. 
Editor's note: Federal employers can request a password to log into the WRP at wrp.gov. Private-sector employers interested in taking advantage of the WRP to fill anticipated short- or long-term staffing needs and diversify their workforce should contact the Employer Assistance and Resource Network on Disability Inclusion for access.
Lauren Karas is a business development specialist in DOL's Office of Disability Employment Policy.