Welding a Stronger Future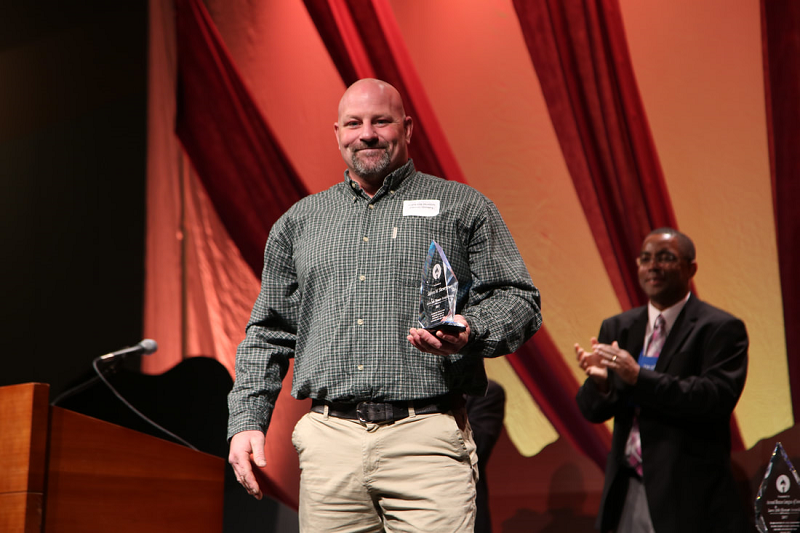 When Steven Shewry walked out of the gates of Iowa's Anamosa State Penitentiary on Jan. 30, 2017, he could not have imagined that in just 10 short months, he'd be walking across a Des Moines stage accepting the America's Job Honor Award for overcoming obstacles to employment.
Drug and alcohol abuse that began in his teens set Steven on a violent path. His behavior throughout his 20s tarnished his relationships with his daughter and other family members, and eventually resulted in a prison sentence for willful injury.
"When incarcerated, you think you need to be tough ‒ but I decided I needed to change my mindset to better myself for when I got out," he said. "I wanted to earn the trust of my family and rebuild my life."
Steven, who had done some welding in factories in his early adulthood, learned of a four-year welding apprenticeship at Anamosa State Penitentiary. He enrolled after some encouragement from Tim Diesburg, a former Apprenticeship Coordinator with the Iowa Department of Corrections, who started the apprenticeship program and served as a mentor to Steven.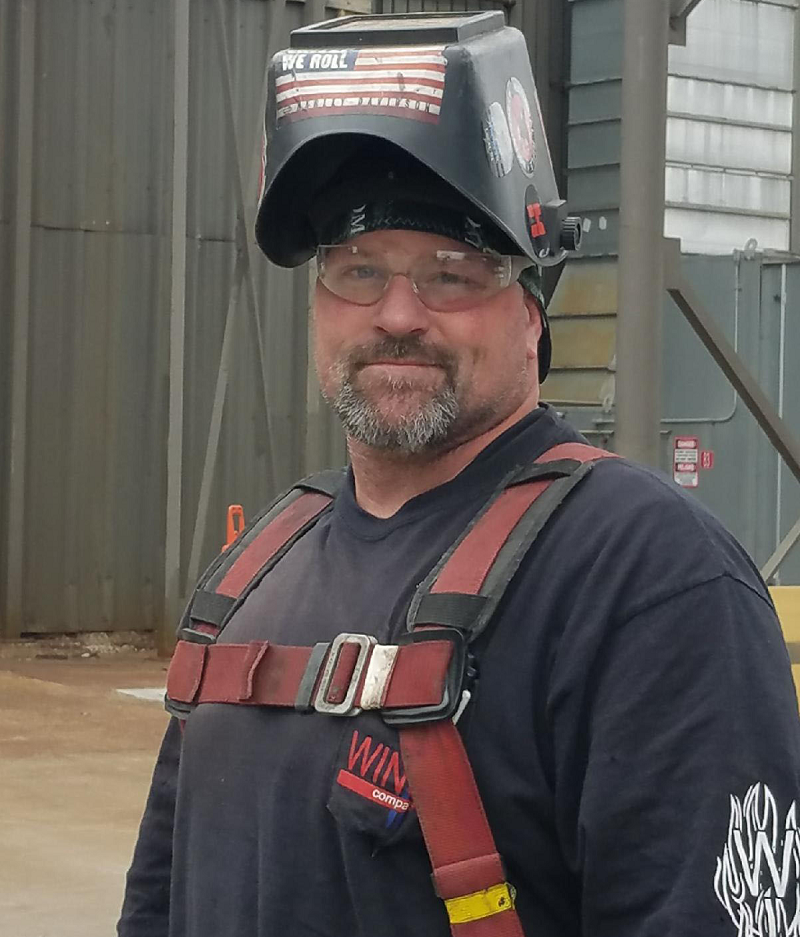 Through the program, inmates can receive training in one of 19 vocations, plus job and life skills such as interviewing, resume writing, and communication. In 2016, the Iowa Department of Corrections became an ApprenticeshipUSA Leader.
Steven completed the welding program, which includes 6,000 hours of on-the-job experience, while still incarcerated. During a job fair he was permitted to attend shortly before his release, he provided his resume to Winger Companies, an Ottumwa-based business that was seeking welders. Impressed by his skills, the company told him to contact them when he was out of prison; the job was his.
Steven started his new position the day after his release. Today, he is a 40-year-old new grandfather who is working hard to rebuild important relationships, and speaking out about the importance of job training so he can help others. His story came to the attention of America's Job Honor Awards, a nonprofit initiative that recognizes individuals who have overcome significant barriers to employment and the employers who hire them.
Steven's transformation from convict to journeyman sheet metal fabricator (and apprenticeship advocate) is just one example of how hard work plus the opportunity to gain in-demand job skills can set Americans of all backgrounds on the path to a sustainable career.
"It has been a long road but I'm very happy with the direction I'm heading. My bad days now are far better than any good days I had before," Steven said. "The apprenticeship program has given me a lot of opportunities. I'm working for a great company, earning a good wage, and making up for lost time with my loved ones. I think apprenticeship is the key to providing the skilled labor our nation needs."
The Bureau of Labor Statistics projects that employment of welders, cutters, solderers, and brazers will grow 6 percent from 2016 to 2026. The nation's aging infrastructure will require this expertise to help rebuild bridges, highways, and buildings. Learn more about how to find or start an apprenticeship at dol.gov/apprenticeship.
Rhonda Burke is a Public Affairs Specialist for the Department in Chicago.