Ninety-Eight Years Later: Empowerment in the 21st Century Workforce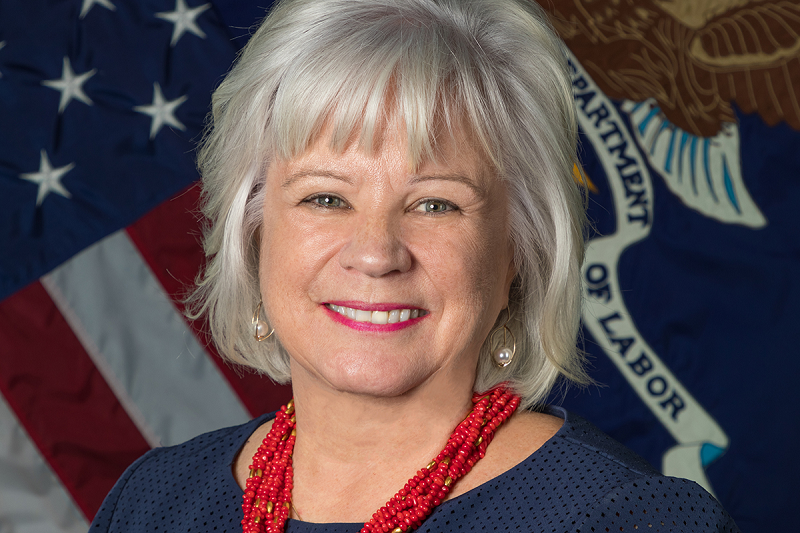 On June 5, 1920, the U.S. Department of Labor's Women's Bureau was established to promote the welfare of wage-earning women and to help advance opportunities for gainful employment. At the time, women represented just 21 percent of the workforce.
Today, women comprise 47 percent of America's workforce. Last month, the unemployment rate for adult women dropped to an 18-year low of 3.3 percent.
President Trump's Administration is working to help all Americans access good, family-sustaining jobs. At the Women's Bureau, we are focused on empowering women to thrive in all aspects of America's dynamic economy.
Apprenticeships ‒ an earn-while-you-learn career pathway ‒ can help women enter careers in which they are historically underrepresented, such as construction, manufacturing, and STEM fields.
As the wife of a retired service member, another priority near to my heart is helping military spouses in the workplace. Ninety percent of civilian military spouses move as a result of their spouse's military service. Unfortunately, 25 percent report that it took 1 to 3 months to find a new job, 29 percent took 4 to 6 months, and 12 percent took 7 to 12 months.
Occupational licensing can create unnecessary barriers by restricting entry and re-entry into the workforce. The Department of Labor is encouraging states to evaluate and reduce unnecessary licensing burdens for individuals like military spouses who move across state lines with their service member. President Trump also recently signed an Executive Order that advances the Administration's commonsense efforts to improve the portability of occupational licenses.
Finally, we are working to find the balance between families' access to affordable, quality childcare and workforce participation. President Trump included a paid parental leave proposal in his Fiscal Year 2018 and 2019 budget requests – the first time in history such a proposal was included in a budget request.
Ninety-eight years since our establishment, the Women's Bureau remains committed to helping women thrive in the 21st century workforce.
Patricia Greene is the Director of the Women's Bureau.