Seeking Mine Safety Solutions Through Technology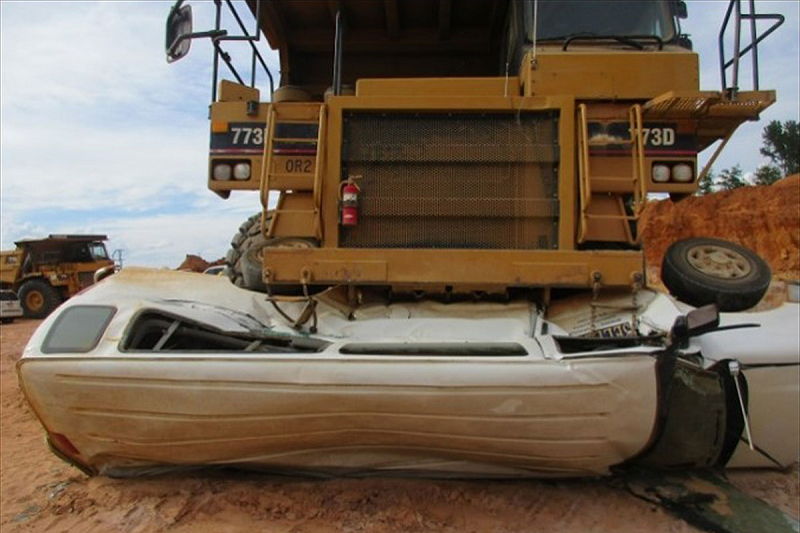 Can the technology developed for self-driving cars help save a miner's life? That is a question we are trying to answer at the Department of Labor's Mine Safety and Health Administration (MSHA).
This week, MSHA published a Request for Information on technological improvements for powered haulage equipment that may have lifesaving implications for the mining industry. Powered haulage equipment transports materials at mines and includes haul trucks, front loaders, and conveyor belts. Unfortunately, accidents involving powered haulage account for a large share of mining fatalities.
One particular safety focus is on collision avoidance at surface mines, where haul trucks can be several stories tall and have blind spots extending hundreds of feet. Many large haulage vehicles used in surface mines are already equipped with backup cameras and warning alarms, similar to what is found in new cars on the road.
However, the latest smart technology developed for autonomous vehicles may be able to go further to increase miner safety. For example, seat belt interlock systems prevent a vehicle from starting if the belt is unbuckled. Additionally, collision avoidance systems use electromagnetic energy to sense the presence of vehicles and people, and alert the operator before accidents occur.
MSHA is seeking to solicit quality and comprehensive information. Representatives will be attending meetings and discussions with stakeholders across the country, including mine operators, equipment manufacturers, trade associations, and miners' representatives. In addition, the Request for Information, issued through the Federal Register, will be open for public comment through December 24, 2018.
Utilizing technology can improve safety. MSHA is committed to the safety of American miners and look forward to hearing from the public on these important matters.
David Zatezalo is the Assistant Secretary for Mine Safety and Health.