After the Army, a New Career in Tech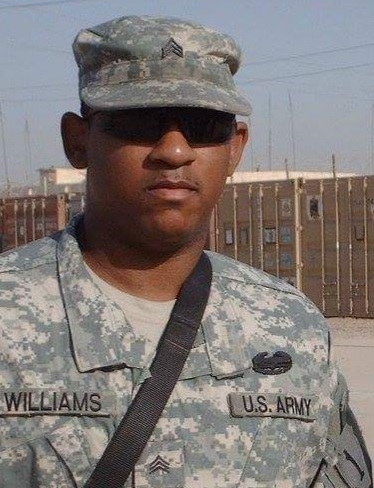 Through hard work and a unique apprenticeship program, Antonio Williams of Louisiana has transitioned from the military to the tech industry after a 22-year career in the U.S. Army as a culinary specialist.
Apprenti is a program of the Washington Technology Industry Association Workforce Institute that addresses the workforce shortage in the tech industry through paid, on-the-job training and education. It began in Washington state and has since expanded nationally through a U.S. Department of Labor apprenticeship intermediary contract.
As a first step, Antonio spent 12 weeks in an intensive training program at Honolulu Community College in Hawaii, where he was located at the time he left military service. This "pre-apprenticeship" phase allowed Antonio to learn foundational skills relating to hardware, networking, software deployment, and troubleshooting. He received certifications in A+, Network+, Linux+, and Server+ before being placed as a data center technician apprentice with a technology company in Portland, Oregon.
As an apprentice, he continues to learn and enhance his skills through hands-on work. Antonio's salary as an apprentice equals about $50,000 annually and he expects to be hired full-time within a year at a salary roughly double his current earnings.
"The program provided a great avenue to change careers after the military," said Antonio. "I would recommend this program to anyone."
Leo Kay works for the U.S. Department of Labor's Office of Public Affairs in San Francisco.