MSHA Honors America's Miners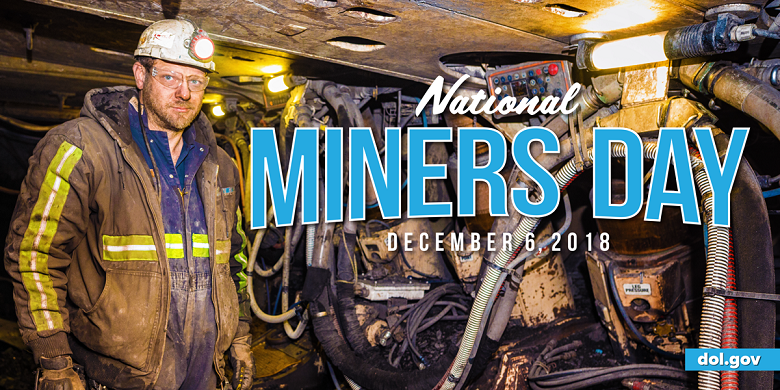 On National Miners Day, America honors the 325,000 men and women who work in nearly 13,000 surface and underground mines across the United States.
The hard work of America's miners helps keep our nation strong and prosperous. Just as we rely on farmers to provide the food we put on our tables, Americans depend on miners to extract raw materials for products we use in our everyday lives. That includes coal that is used to power our nation's homes, businesses, and steel mills; silicates and feldspars used to manufacture glass; and bauxite that is used for aluminum making.
The Trump Administration is committed to the health and safety of miners. The Mine Safety and Health Administration (MSHA), which I lead, works each day to prevent mining accidents, illnesses, and injuries. We approach our critical work with a strong commitment to vigorous enforcement of federal mine safety and health laws, which includes regular inspections of all mines. MSHA simultaneously engages in robust compliance assistance to help mine operators comply with the law so that miners can be safe on the job.
This year, MSHA has announced a series of efforts to improve miner safety and health. That includes launching a powered haulage safety initiative, strengthening the Scofflaw Program to collect unpaid safety and health fines, and deploying a mobile technology system to help mine inspectors work more efficiently.
Having spent my entire career in mining, starting as a union miner, I know America's miners are skilled, hardworking, and proud of their work. On National Miners Day, and every day, MSHA honors miners by working to ensure they can return home safe and healthy at the end of their shift.
David Zatezalo is the Assistant Secretary for Mine Safety and Health at the Mine Safety and Health Administration.